Monthly blog roundups recap all the content on the blog for each month. These posts provide an easy way to skim through content that interests you.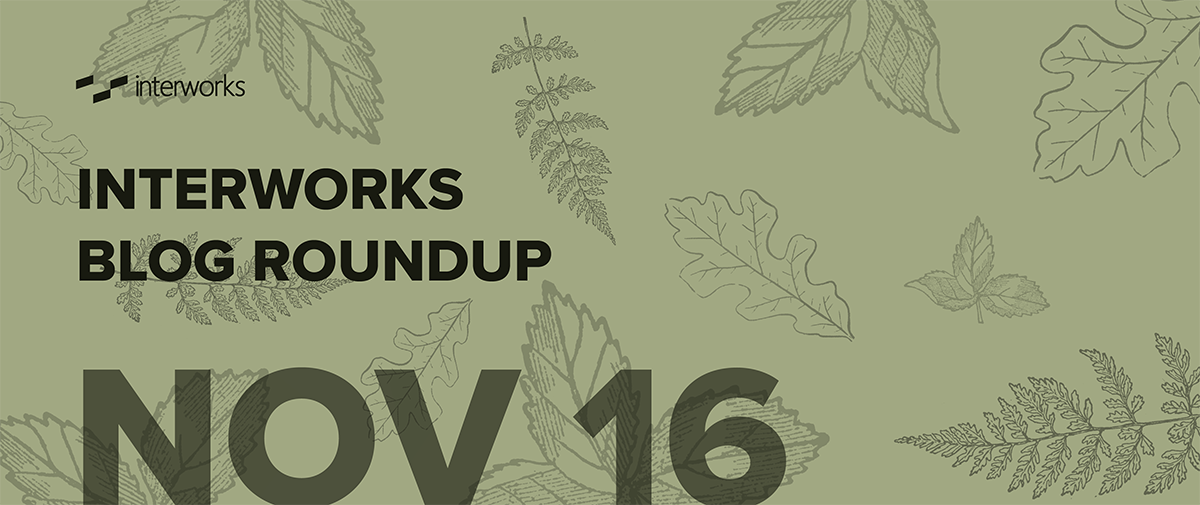 There's much to be thankful for in November, namely some new content! We wrapped up another epic Tableau Conference and had plenty of coverage on the blog. Additionally, we saw an interesting mix of deep dives, videos and an excellent podcast. Between the conference and Thanksgiving, we weren't as prolific as usual, but we certainly didn't skimp on the quality. Enjoy!
Tableau Conference 2016
Tableau Deep Dive: Sets
Helpful Tableau Tools
Tableau + Exasol
Podcast Your Data!
IT Tips: Office 365
OuterWorks
(Other interesting blog posts we're reading outside of the IW blog)
We hope you enjoyed everything from November!