Advance with Assist shares quick solutions to common challenges encountered by the InterWorks Assist on-demand team.
Question: In my workbook, I've created my own problem. I have three parameters that are identical. I'd like to only need to update one, so is there a way to swap these without having to go to every calculation I've created with them?
This scenario happens on occasion with self-service analytics. You create a new calculation, forgetting that you made it before. Perhaps multiple worksheets are brought together into a single workbook, but the field names don't match, so you've got some clean-up to do when you switch the data source on one of the views.
The great news is there is a simple fix with Replace References.
If you right-click on any dimension, measure or parameter, you will see a menu option toward the bottom for Replace References: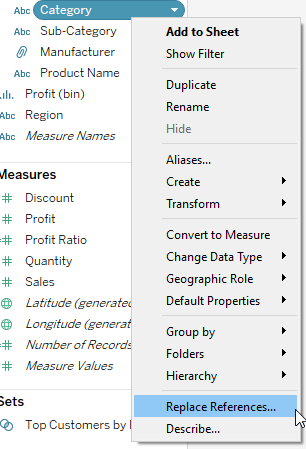 This will bring up a menu asking what you want to replace it with: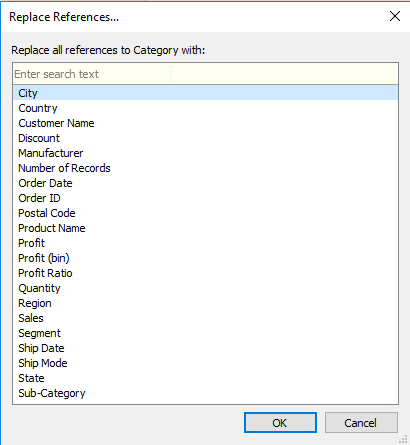 Replacing references will replace anywhere that field has been used, including calculations—as with this question. Once you replace references, check to see if any fields in your data window have a red check mark. If so, something about the replacement didn't work. Perhaps it was a different data type, so now you have some logic mismatched with aggregated or non-aggregated options. You also may need to adjust colors as that is a new field being used, and the color palette likely updated as well.