Advance with Assist shares quick solutions to common challenges encountered by the InterWorks Assist on-demand team.
The question is: We receive CSV files from our data provider which we pull into Prep. We then unionize them and output a Tableau online server file. Why can't we edit the default properties?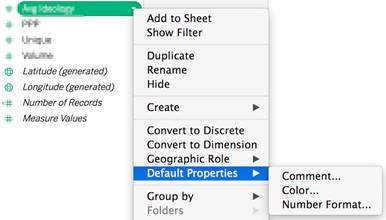 If you are familiar with this menu, it normally looks like this: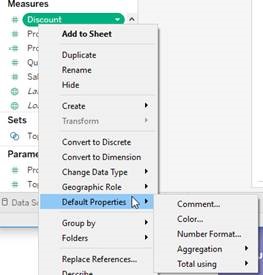 Many times when connecting to new data sources in Tableau, the formatting defaults are not what we want in our visualizations. This could be an oversight by the data creator or just how the data is fed to you from a data provider.
Why the Difference
The key here is in the context of the original question.  The client mentioned they output the source to Tableau online for connecting with Tableau Desktop. With a published data connection, you aren't allowed to change default properties. You would only be able to format within your view in Tableau. Think of the data connection as production here. There aren't any changes to its formatting that are allowed.
The Solution
Altering the defaults would require a local copy of the published source to be created. Once you have a local copy, make the default property changes you need before publishing back to the server. If you are its owner, you can publish over the current published source.