The Portals for Tableau New Features series is designed to keep users up to date with all the latest features being added to InterWorks' embedded analytics solution, Portals for Tableau.
Please note that Portals for Tableau are now officially known as Curator by InterWorks. You can learn more at the official Curator website.
It's rare, but sometimes the sequels are better than the original.  In parts one, two and three, the report builder just kept getting better and better. Just when you thought there was no way we could top the original, we not only did, but we did so much so that the previous iterations will soon be folklore you tell your grandchildren about in the same vein as walking 40 miles in the snow uphill both ways to get to school every day. When that time comes, you'll probably want to bookmark this blog post as evidence that you aren't going senile and need to be lovingly relocated to an assisted living facility to live out the remainder of your days.
Report Builder Gets a Makeover
The previous incarnation of the report builder was fine. It didn't need to wear a bag over its head, but at the same time, it wasn't going to win any design awards. It was plucky and got the job done. However, while the function excited users, the form left something to be desired. It was time to make the report builder as pretty on the outside as it was on the inside. It hit the gym, focused on eating healthy, spent some time at a spa, splurged on a new hairstyle and went on a shopping spree for a whole new wardrobe, just like some clichéd '90s movie. Needless to say, it'll turn some heads now: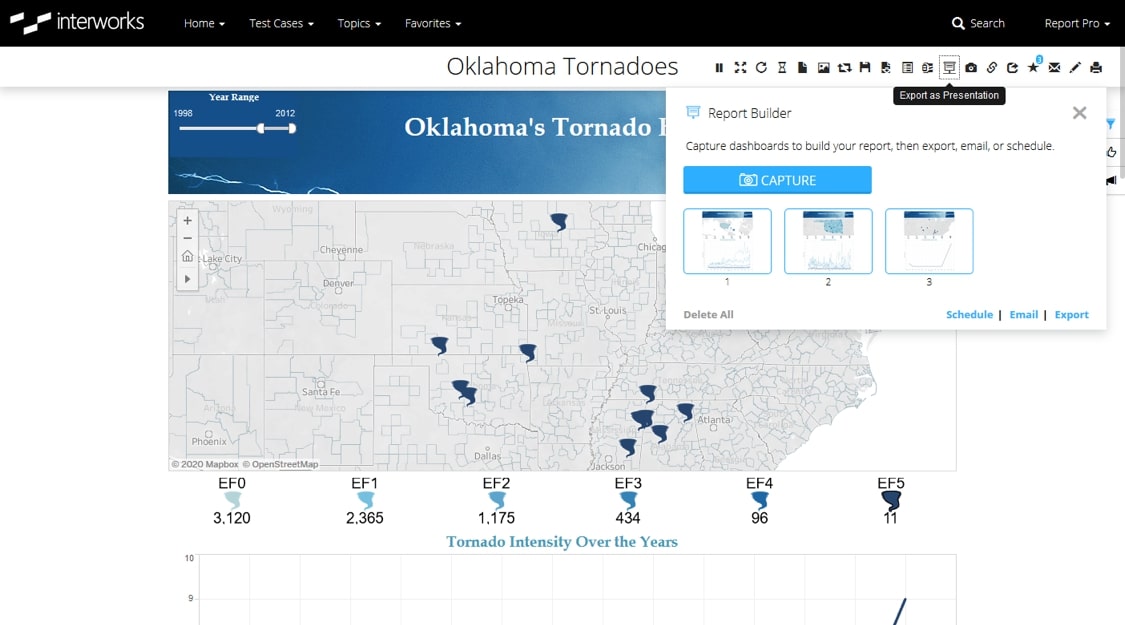 However, we didn't just focus on superficial things. Report builder did some soul searching and made some improvements on the inside, too.
Tweaks to Cover and Footer Pages
When cover and footer pages were added as an option, there was no indication of them until after the report was already downloaded. The first time it happened to you, it may have come as quite a surprise and perhaps been a bit frustrating. With the new facelift, not only is there now an indicator that cover or footer pages may exist, but you also actually get to see a preview of what they'll look like and an option to rearrange them on the fly:
Adding in Mid-Report Documents
If that wasn't enough, there's also the ability to insert additional documents within the middle of the report. These documents are predefined by portal administrators, just like the cover and footer pages, for quality control. However, instead of them being automatically included in the report, these documents are optional, so they can be added, rearranged or deleted as needed: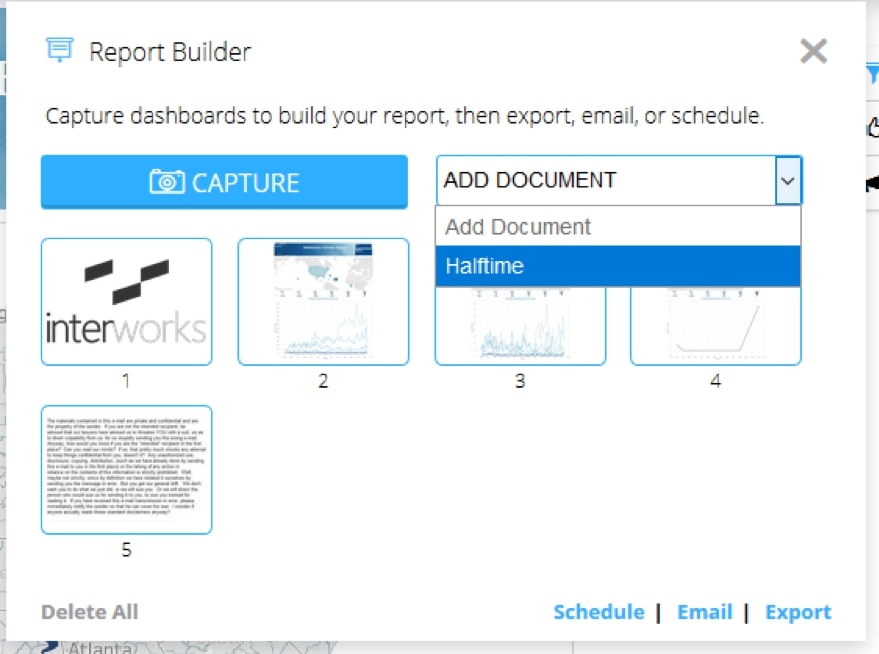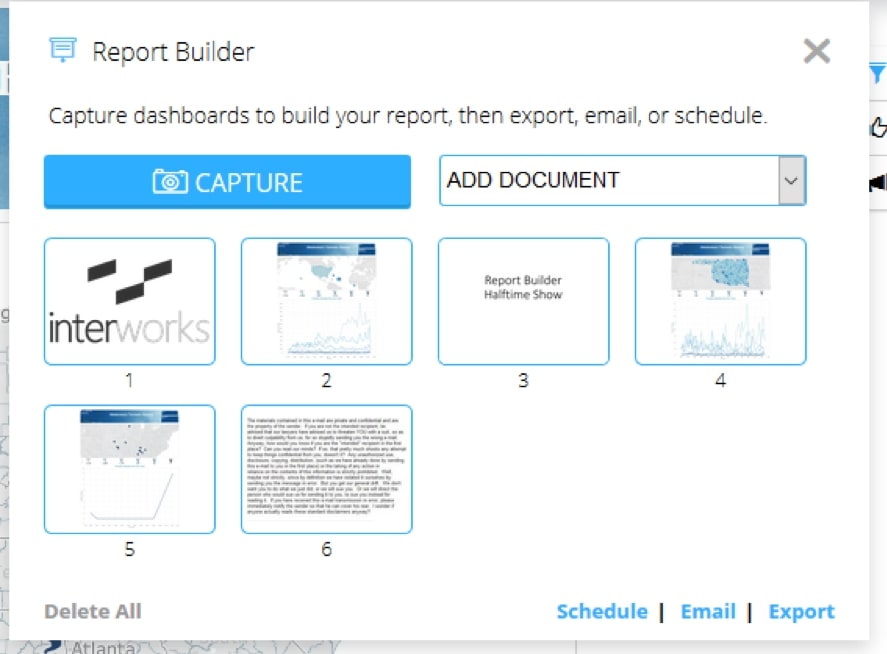 While report builder underwent massive changes, it's still the same person feature you originally fell in love with. It still has drag-and-drop reordering, the ability to email reports, the option to schedule those reports and the flexibility to customize those features based on group membership. However, we may have taken the opportunity to give these features a bit of a makeover, too: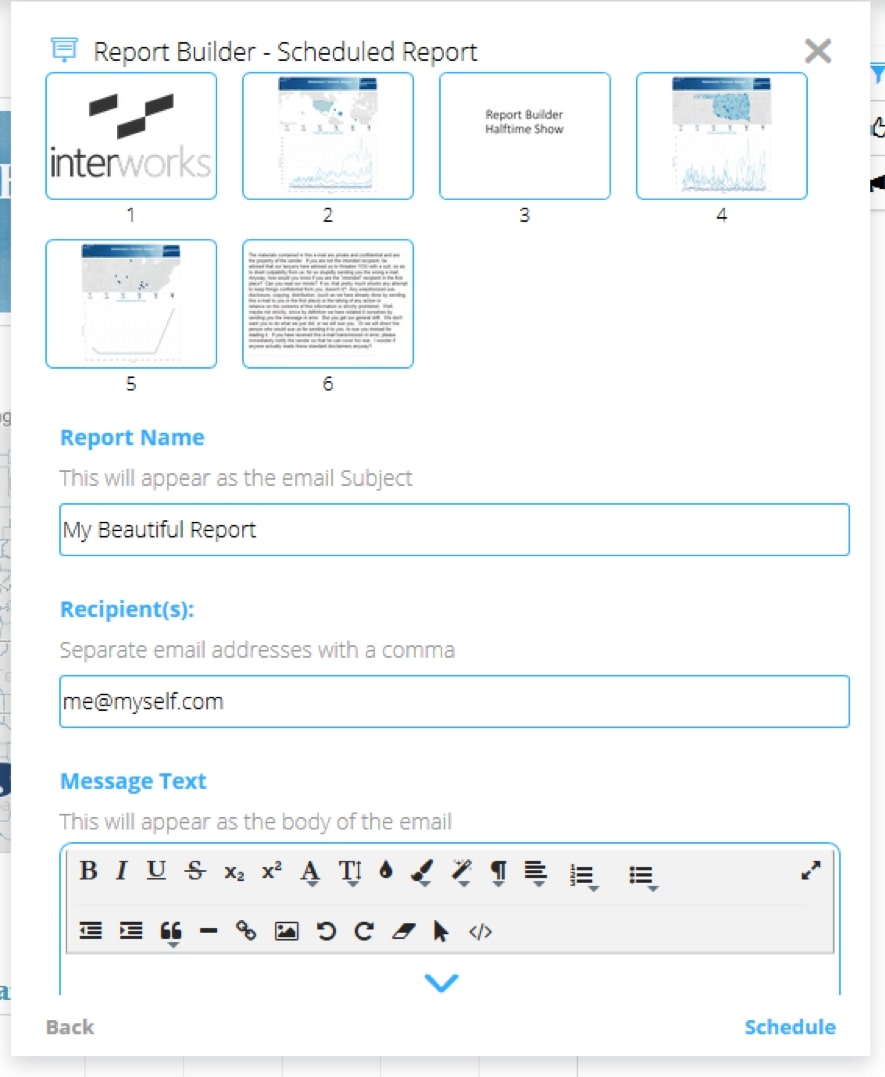 I hope you enjoy this new and improved report builder experience. We've no doubt that the two of you will be very happy together as you begin your analytics journey in this new year.