The Portals for Tableau New Features series is designed to keep users up to date with all the latest features being added to InterWorks' embedded analytics solution, Portals for Tableau.
Please note that Portals for Tableau are now officially known as Curator by InterWorks. You can learn more at the official Curator website.
Some people like to post their work on the internet with no regard as to what people think, whereas other people are social and actually would like general feedback and questions from their audience. Portals for Tableau has added a feature for the latter group. Actually, it can be used by any portal user, but the former group won't care, so let's ignore them for now.
Say Hello to User Commenting
User commenting functionality has been added to the Portals for Tableau Data Manager feature. It provides the option to allow comments on individual dashboards, pages and mixed content pages. Once enabled, any user can post a comment and read the comments posted by others. These comments could contain questions about certain anomalies seen in the data, suggestions on how to improve the viz or an ongoing dialog to drive understanding and insight. As a bonus, if your grandmother is a member of your portal, this could also be a great tool for learning all about the nice young waiter she had while eating a bowl of soup at the diner for lunch that day.
To enable commenting, first make sure the Data Manager feature is turned on by navigating to Backend > Settings > Portal Settings > Features.

Next, navigate to the desired dashboard, page or mixed content page (Backend > Content), toggle on the Allow User Commenting option, and save. For dashboards, this option can be found under the Misc tab.

After turning on user commenting, users will now see comments at the bottom of the page and a form to submit new ones.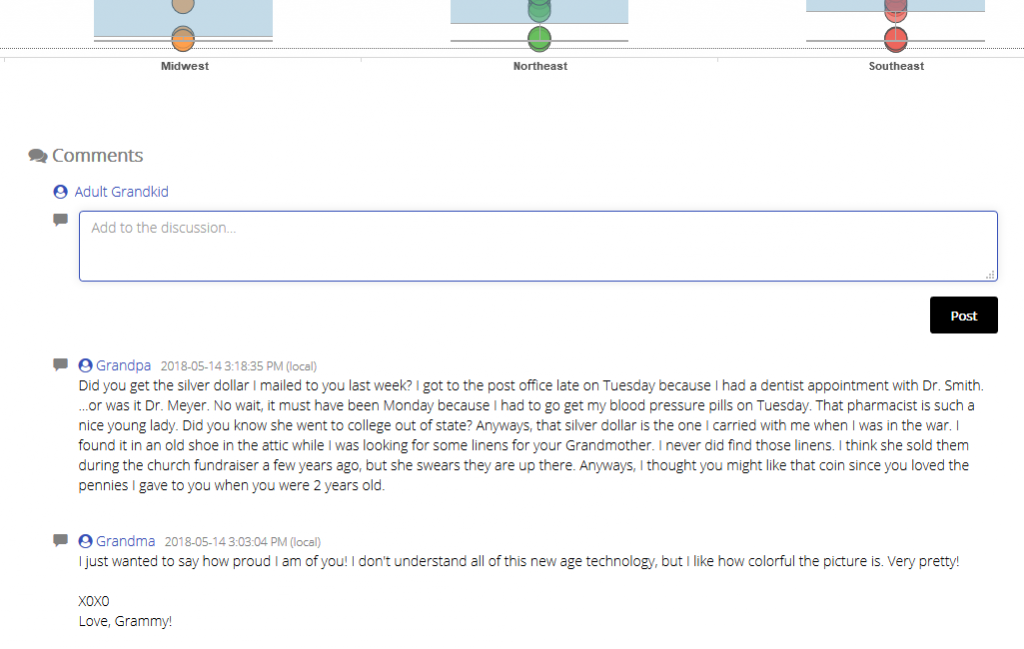 If someone makes a typo in their comment or accidentally pastes an email they were drafting and didn't catch it in time before pushing the Post button, they also have the ability to edit their comments just by clicking on them.