The Portals for Tableau New Features series is designed to keep users up to date with all the latest features being added to InterWorks' embedded analytics solution, Portals for Tableau.
Please note that Portals for Tableau are now officially known as Curator by InterWorks. You can learn more at the official Curator website.
Everyone is familiar with Google Analytics for tracking web usage. However, some organizations have policies that don't allow for that data to be collected by a third party or don't like Google Analytics for some other reason. For instance, maybe Google Analytics forgot to send you a birthday card last year and you haven't forgotten. Whatever your reason, this is where an open-source website analytics platform called Matomo shines.
What Is Matomo?
Matomo (formerly known as Piwik) is an on-premises hosted solution, so it won't violate any of your own IT security policies by transmitting its data to the cloud. It tracks many of the same metrics as Google Analytics and maybe a few others. It can also be themed to match your organization's style guides. There's even a mobile app and support for GDPR compliance if you're into that sort of thing.
If you're reading this and thinking to yourself, "Self, this Matomo thing sounds like it might scratch that itch we've had," then we've got good news for you. Portals for Tableau has supported both Google Analytics and Matomo for quite some time. The portal's Matomo integration will not only track usage of each page in your portal, it will also keep tabs on which features are used, such as filters being applied, using the dashboard in fullscreen mode or even downloading it as a Microsoft PowerPoint presentation. It also tracks which devices and screen resolutions the users have, which may come in handy the next time you are trying to pick a layout for your dashboard.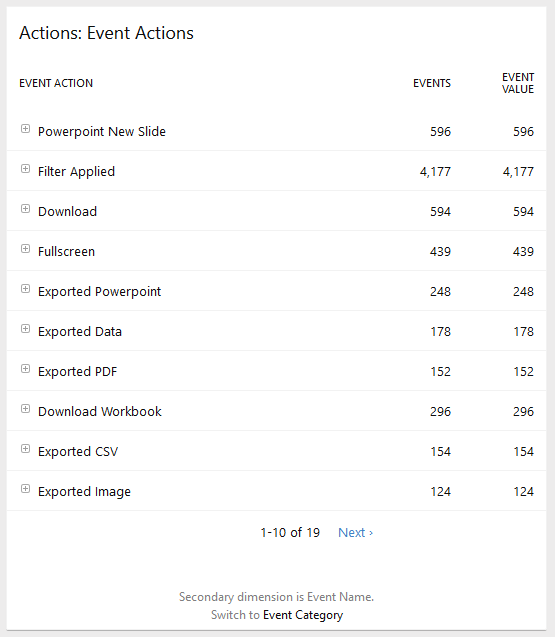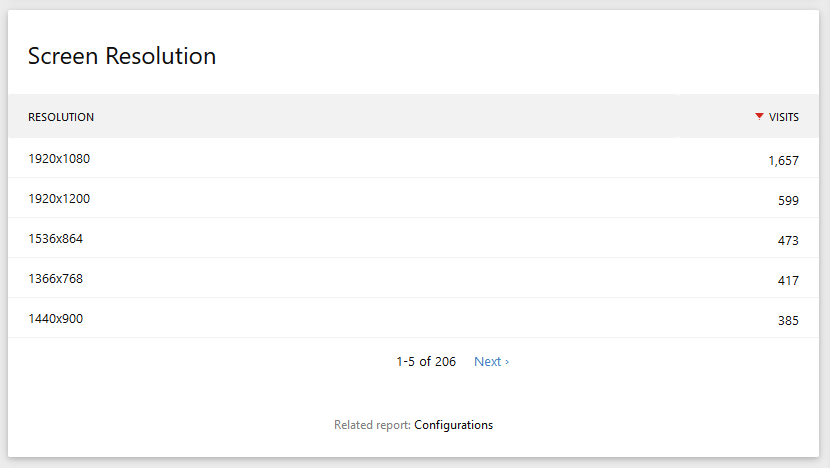 In fact, there is a wealth of information that can be gleaned from setting up your portal with analytics tracking. But even more, if there's some data you are trying to get from your tracking but Matomo doesn't have a built-in report for it, the data is still stored on-prem. You can use Tableau itself to connect to the data and slice and dice as you see fit.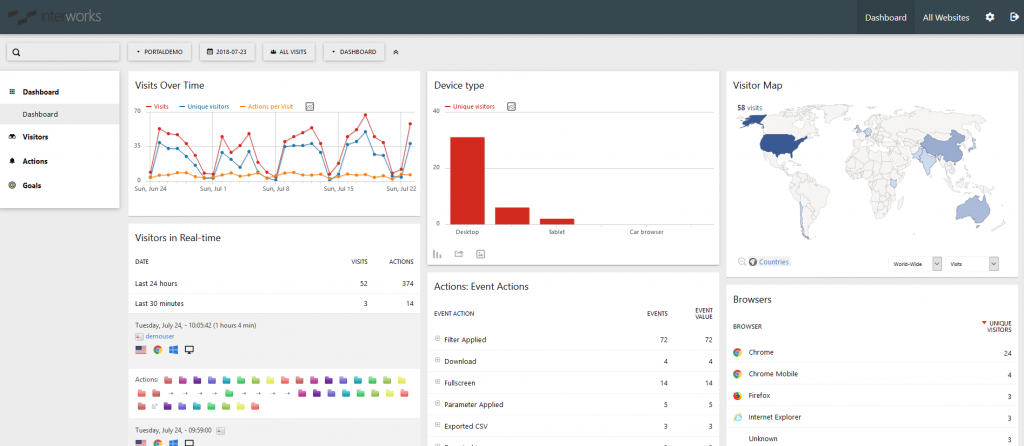 Connecting to Matomo
To connect your portal to Matomo, you only need two pieces of information: the URL to your Matomo site and the website ID Matomo designated for your portal.

Once you have those two pieces of information, log in to the backend of your portal and navigate to Settings > Portal Settings > Brand tab.  At the bottom of the page, you'll see the two corresponding fields to enter those bits of information. Once you save, your portal will immediately start sending its usage analytics to your Matomo site.

Disclaimer: InterWorks is not affiliated with Matomo in any way. We just like to provide you with options.