Karl outlines several key steps to maximizing your success in an analytics deployment. He shares practical steps toward analytics adoption throughout your organization, as well as some personal illustrations from his family's own adoption journey.
We've reached the fifth and final installment in this blog series about getting maximum success from your analytics deployment. We've been walking through my family's personal adoption journey as we welcomed our daughter, Tori, into our home. I've also been sharing parallels between this adoption experience and what adoption of a new technology looks like in your organization. They're more similar than you may think.
To review, the five steps to adoption are listed below:
Replace the old with the new
If you missed any of the previous blogs in this series, you can find them at the links above.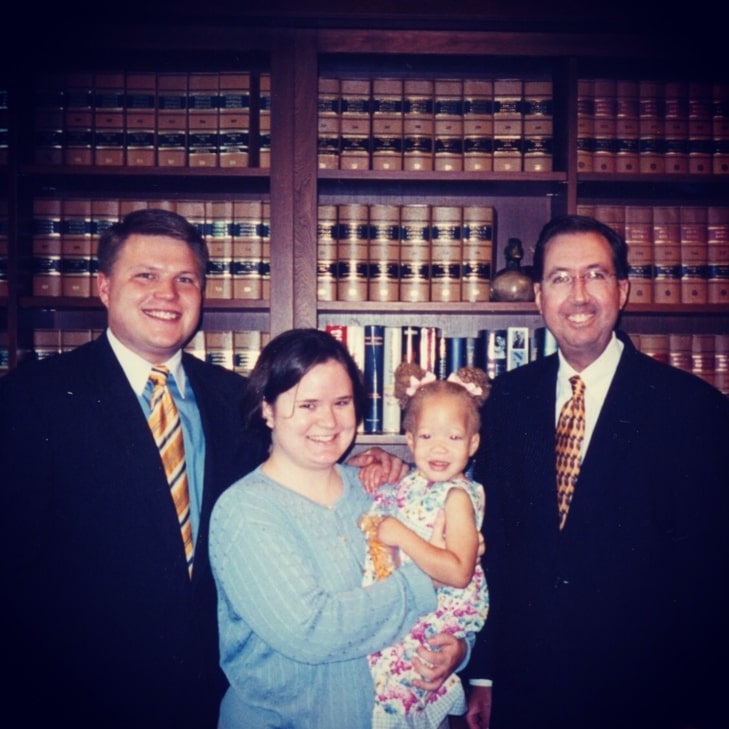 Above: September of 2003 when Tori's adoption was finalized in the judge's chamber
Finalization
It was a beautiful fall day in Georgia in September 2003 when we finalized our adoption of Tori. It's pretty typical for it to take some time from the day a child goes home with a family to the day the adoption is finalized. It took us about a year, but for many families, it can take a lot longer. At this point, things are more of a formality and a celebration. The actual process has run its course and is completed.
One very powerful aspect of this step is what happens during this stage of adoption. In the state of Georgia, Tori's birth certificate changes. It no longer says she was born to her birth mother and father, but rather, it was as if she were born to my wife and me: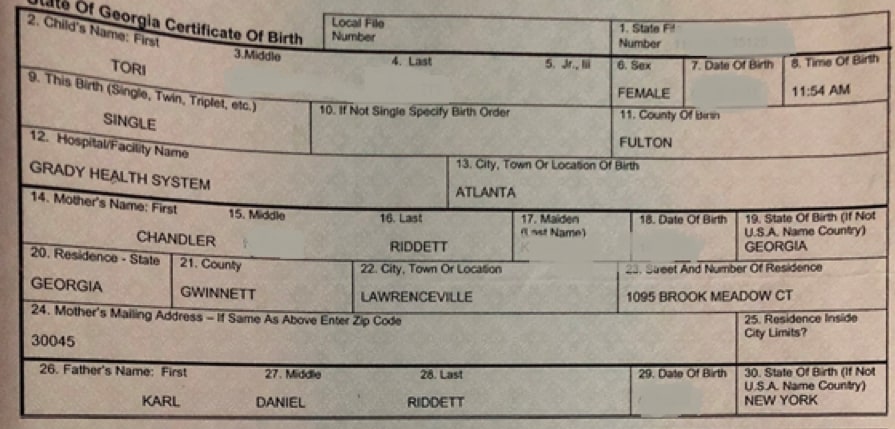 Above: Actual copy of Tori's new birth certificate
This change symbolizes what it really means to be adopted. This says, "You are a part of our family." It says, "You are a part of our future." It also says that she is no longer going back to the past. There is a lot of emotion in this, and it's hard to really grasp unless you've been on one side or the other. One thing we never did with Tori was deny her past. We've been open with her the entire time about her being adopted and about the fact that her birth mother loved her so much but knew she couldn't care for her. Because she loved Tori, she knew another family should take care of her. Unfortunately, Tori's birth mother passed away before she could meet her. We never met Tori's birth father.
Legacy Systems Be Gone
In your analytics deployment, especially if you are in an established organization with legacy systems, it will be necessary to replace those legacy systems. Replace the old with the new. Many people resist change, no matter how good it may seem. That principle alone forces leaders like you to ultimately replace your legacy systems for maximum adoption.
Like Tori's story, there can be a lot of emotion tied up in retiring old legacy systems. You might be taking away someone else's pet project for the last 15 years, or you might be removing the CFO's favorite way to look at sales. There likely will be hurt feelings, confusion and folks that just want to have conflict for the sake of conflict. Ultimately, you need to get those legacy systems out of there for everyone to see the value of what you've built. Similar to how we honor Tori's biological mother, you can honor those legacy systems of the past as they go away. Here are some great ways to do so:
Record the positive change those systems had on the company, and write a blog or permanent content piece for historical record-keeping.
Save a few copies of the more popular and famous reports for a "Wall of Fame" or "Page of Fame" on your BI History Page in your InterWorks portal.
For those people whose jobs may be affected most, work with them as closely as your team can and set them up for success. Meet them where they are at, empathize and help.
Be intentional about speaking positively about what those legacy systems did, and acknowledge that it was the best that could be done at the time.
Finally, Celebrate the Wins
When we finalized Tori's adoption, we did celebrate. We went out to eat with our family for lunch and celebrated. Today, Tori is an integral part of our family, and there would be something missing if she weren't in our family.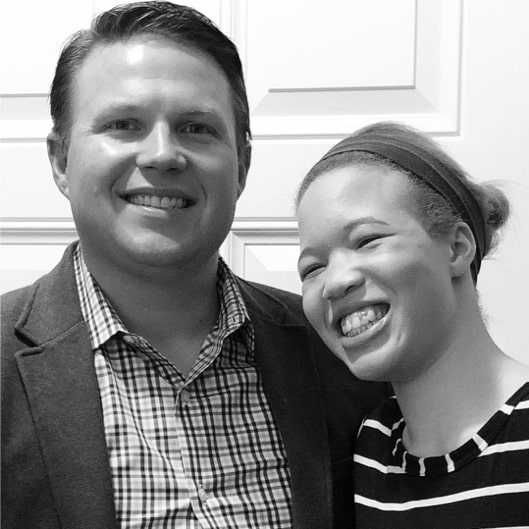 Above: Tori and me at Daddy-Daughter Date Night in February 2019
A successful analytics adoption will feel like that. Some quotes we've heard over the years:
"I can't imagine not having Tableau … I can't do my job without it."
"We were able to see things in the new system that we couldn't in the old, which helped us make quicker decisions and take immediate action."
This is the end goal. This blog series walked through high-level steps on how to navigate an analytics deployment, and I hope you've learned a few things you can apply to your own analytics journey. I hope you got to know my family and me better, too. I've enjoyed sharing our story with you.  After all, we are a people-focused consultancy.
What's Next for You
If you're ready to set out on an analytics deployment within your organization or have other questions surrounding Tableau, data or technology in general, we can help. InterWorks can guide through all the steps—whether strategic, technical, tactical or operational—to achieve success. Learn more about how our practice fits in with the Tableau Blueprint model.