At InterWorks, we love the work we do. We love the culture we have. But sometimes, we're not the best at explaining to our friends, families and clients what it is that makes our company so unique. That is why we're beginning this Digital Nomad blog series, and we invite you to join us on March 7, 2019, to see, learn and understand more about InterWorks.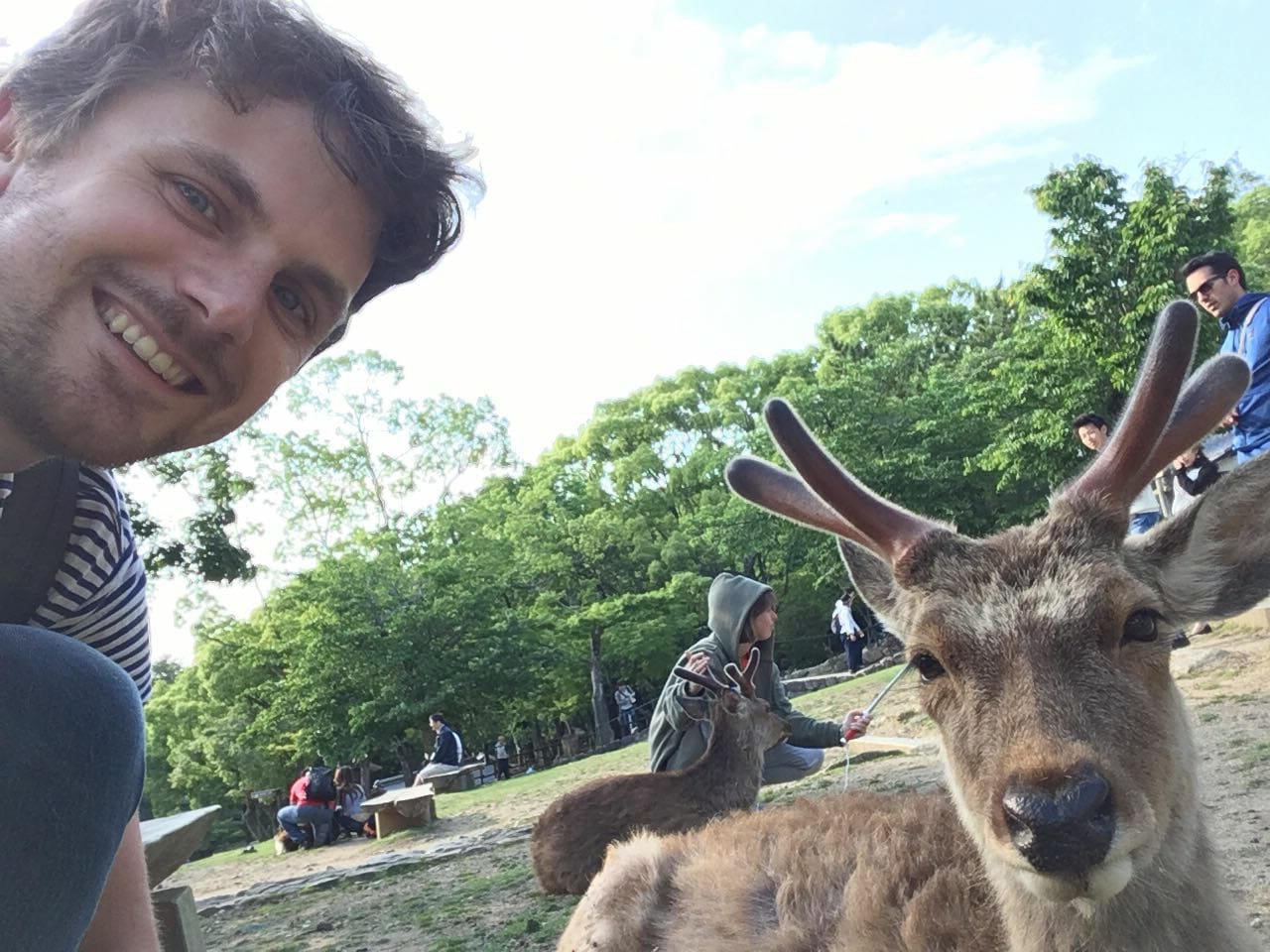 My name is Justus Niemzok, and I have worked for InterWorks for more than three years. I live in Berlin and am one of the longest-serving consultants for InterWorks GmbH.
What We Do
On the surface level, we are an IT and BI Services company, partnering with the industries' best solutions providers and helping clients use those solutions to their fullest potential. Out of some automation work for clients, we have built software now known as Power Tools. At our core, we stay a services company, and we were awarded with several badges that prove the quality of our work:
InterWorks provides services across the globe. We have employees in Australia, Germany, the Netherlands, UK and USA: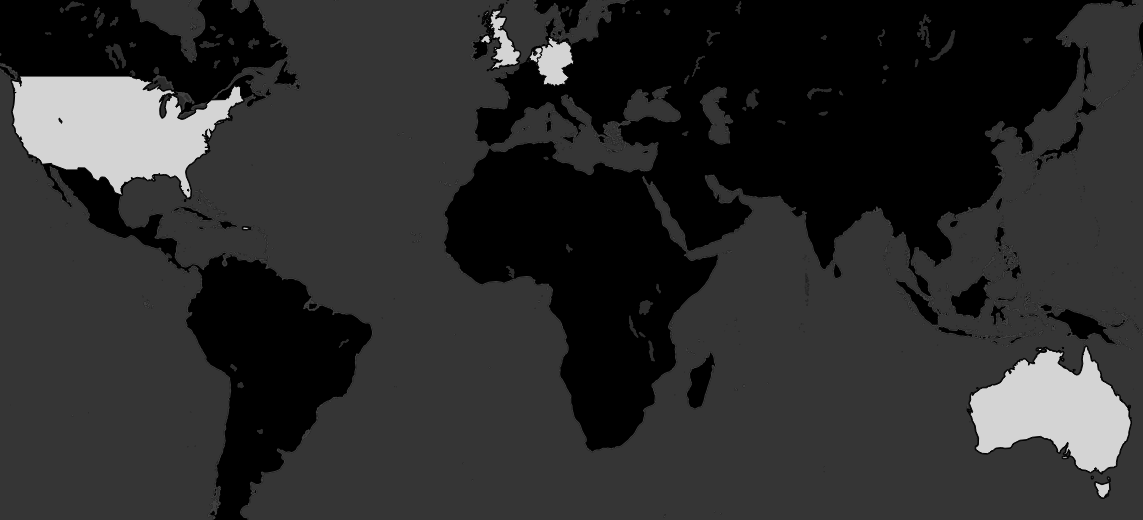 Why We Work
Fundamentally, we believe that data helps companies to make better decisions. There is a lot of data out there and a lot of technology to work with said data. But there is another aspect that we believe is essential: the people who use technology! The way people use it is important to us. We always want to consider how people meet technology.
What we mean is that technology is only useful in the hands of people. That paradigm determines how we choose technology partners (e.g. Snowflake or Tableau), as well as who we hire. Ultimately, it also decides how we run our services. Tech is there to serve people—not the other way around.
How InterWorks Began
Let me take you back to the beginning to give you insights into where we come from. InterWorks was founded in 1996 in Oklahoma by Behfar Jahanshahi. The core of services back then was purely networking and workstation setups. Over the years, database work was added to the list, and the Business Intelligence branch was added only years later.
InterWorks was one of Tableau's first partners. In the early days of Tableau in Europe, Mel Stephenson in the UK saw the potential of that technology and built a company around it. When Mel and Behfar met, they found that each shared similar values, passions and vision for how to run a business. Both decided to grow the two companies from Oklahoma and the UK into one organization that would provide services around the world. In 2017, two more subsidiaries were founded in Germany and in Australia.
What both founders tell employees is that they are not in it to have a "big and listed company" but to deliver excellence and stay small. Most importantly, in order to be passionate about the work we do, we want to have fun. We take our work seriously but try to take the heaviness with a touch of humour.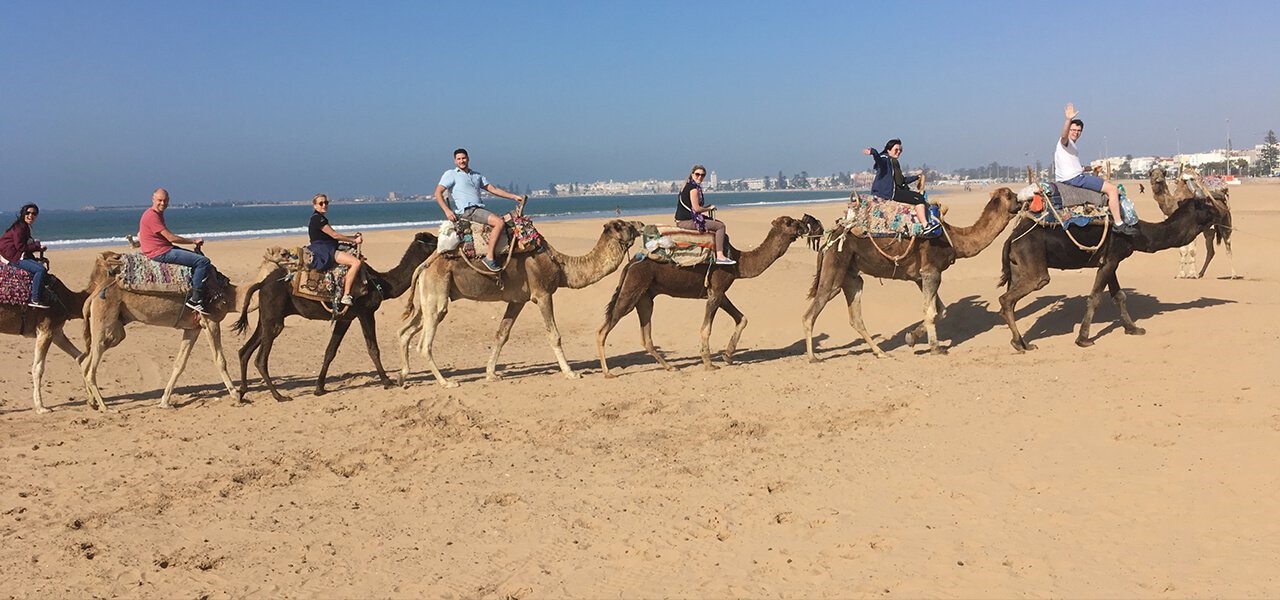 How We Work
We like to think of ourselves as a small giant. With a small number of people, we achieve extraordinary things. We don't intend to be a giant in the number of people within the company but rather in the types of clients we work with and the kinds of projects we do.
We see our clients as being on a data journey: we help them along the way, taking one step after another or sometimes revising previous decisions that need some adjustments. We do not see our work as isolated. It belongs to the path a client envisions for their version of a data-driven business. The work we do is holistic because a dashboard can only be as good as the underlying data. Access to that data can only be smooth if the infrastructure is right. An organization will only be data-driven if their employees know how to access and use their tools and infrastructure.
We bring knowledge and experience from various stages of the customer data journey, and we look at each client's individual needs to make the process as smooth as possible. We call the activity of assessing a client's situation scoping. It is key to a successful engagement for our clients and for our consultants.
The Kind of Work We Do
Need help with the right architecture for your hardware? Need a new data pipeline to add that one data source to your data warehouse? Want to get the right insights into your data? Want to empower your staff with the right skills to be more data-driven employees? Need a hand to turn your steering wheel in the right direction? The data journey can be long and involves many activities. We help customers with the following:
Infrastructure
Data management
Analytics
Enablement
Strategy
Clients approach us with various questions, and we do the work necessary to answer those questions. Before we get to work, we assess the underlying issues together with the client. As a result of these conversations, we have different types of engagements. They vary in terms of intensity, length and complexity:
The minimum parachute gig: New clients needing some small piece of service work to be done. This could be a single dashboard that needs a bit of design review or a single training session to be delivered. Typically, these engagements last one or two days.
The longer parachute gig: A new client with a slightly more complex request, often involving more than one discipline. It could be some infrastructure work together with building dashboards and delivering a training on the dashboards and usage of infrastructure. These gigs take weeks to months.
The continued in-and-out gig: Clients that need several parachute activities. Each gig feels to some extent like a parachute gig, but there is a longer history. We have some clients for whom we work years like this.
The constant client: Some clients work intensively for years. There are different back stories. Some want help along their entire data journey, while others use our hosting or Assist services. It feels more like a long-term relationship. These engagements last at least a year.
Become Part of the Team
If this sounds interesting to you, we are interested in hearing from you. We love what we do, and we're on the lookout for talented colleagues to join us here at InterWorks. Stay tuned and continue reading our #digitalnomad blog series on company culture, and don't miss the webinar on March 7!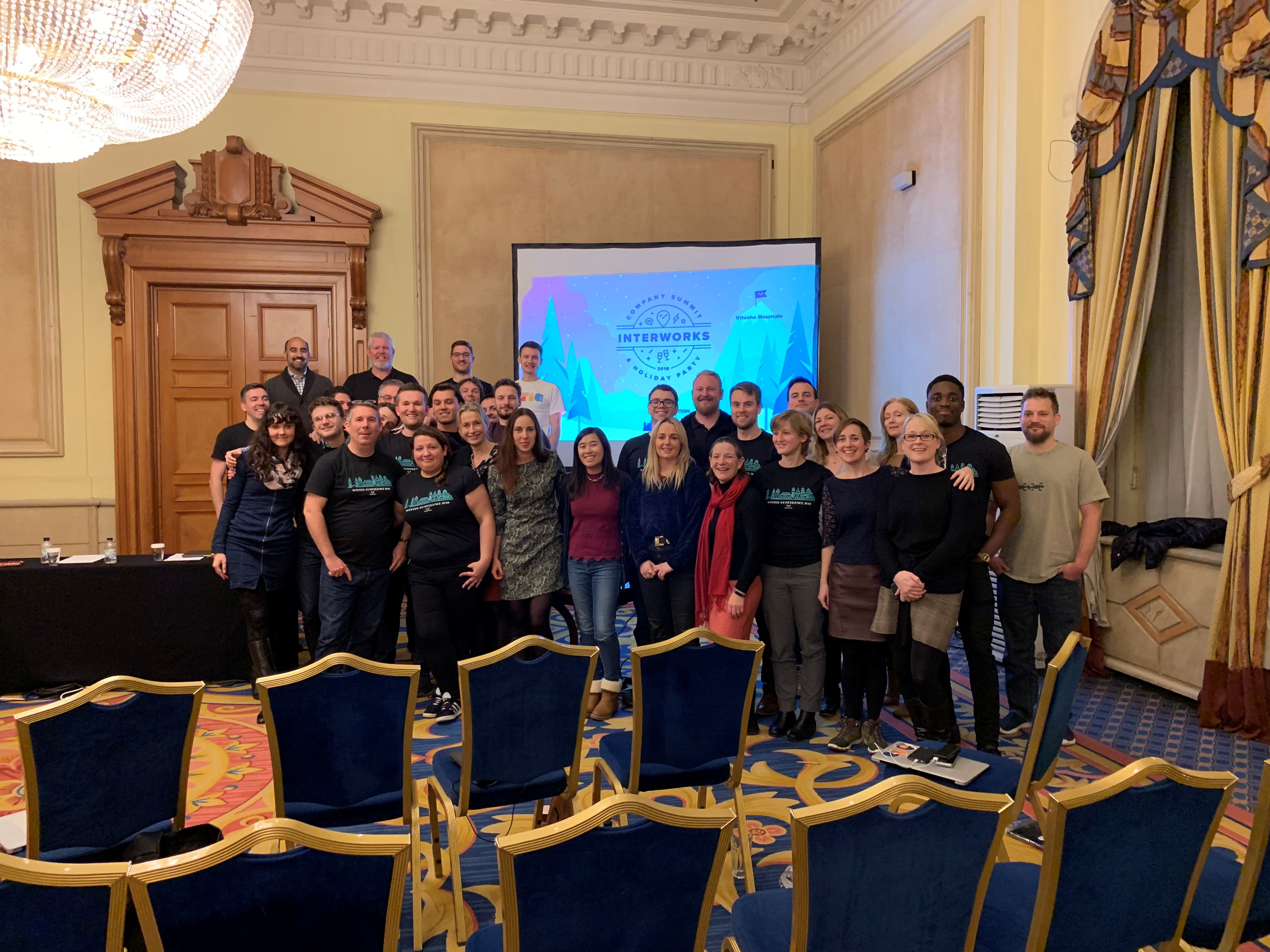 Above: Some of the InterWorks Europe team at the 2018 company Summit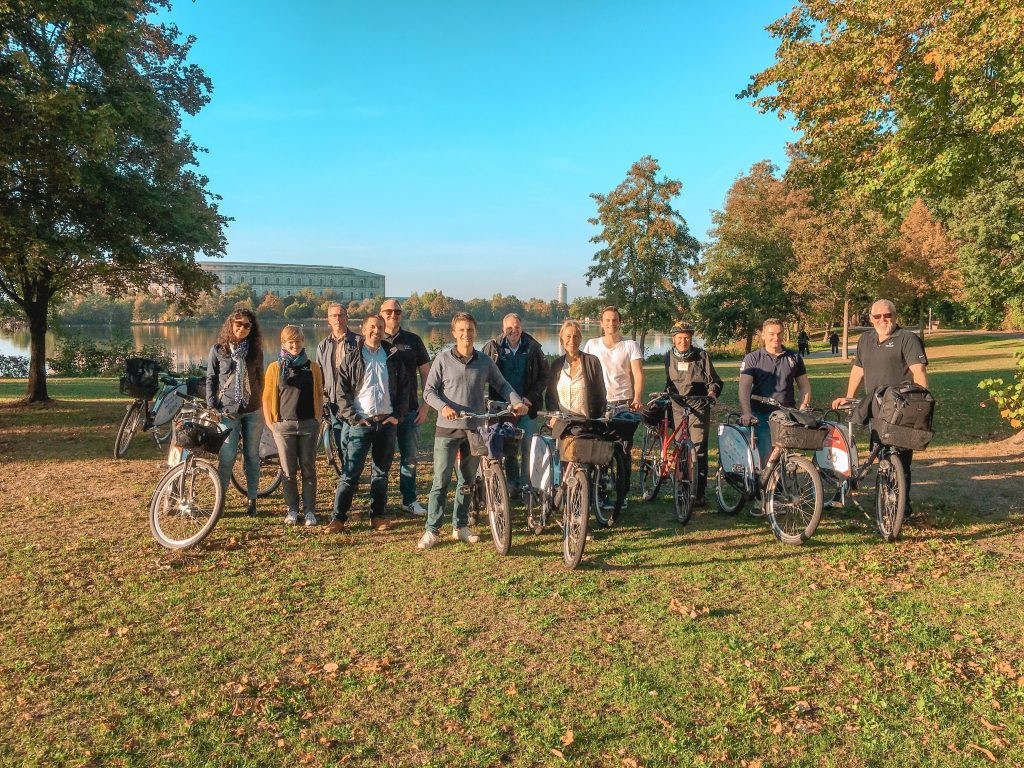 Above: The InterWorks Europe Mainland team on a bike tour in Nuremberg