At InterWorks, I am lucky to work with some truly great people. We are accountants, consultants, administrators and more, and we are truly passionate about our work. My colleagues inspire and motivate me every single day. The problem is: I don't see them all that often! As a remote employee, I do have the greatest commute in the world, but without an office to go into each day, it is pretty rare that I get face time with the people I work with.
Creating a Welcoming Culture
Luckily, living in NYC means that doesn't always have to be the case. With InterWorkers constantly visiting for client engagements, conferences or just because, we have made a nice tradition of breaking bread with each other whenever we can.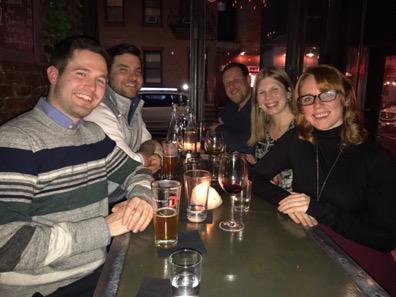 Above: The first New York team dinner of 2019
To me, it's not just about enjoying new restaurants every month or so with some fun people. As my esteemed colleague Brenden Goetz pointed out in his blog, remote employees don't have the daily interactions with their coworkers that help build rapport. The dinners that we have in New York have provided a wonderful opportunity to get to know each other and, even more importantly, create meaningful relationships that translate to results in our work. These dinners have led to new opportunities for engagements and a wonderful forum for brainstorming and sharing ideas.
Big City, Small Community
Whether those InterWorkers traveling through New York are fellow New Yorkers, other remote employees or visitors from our Oklahoma offices, it's been a great way to help make our global company feel just a bit smaller! Below are a few accounts of team members we've had the pleasure of getting together with in New York City.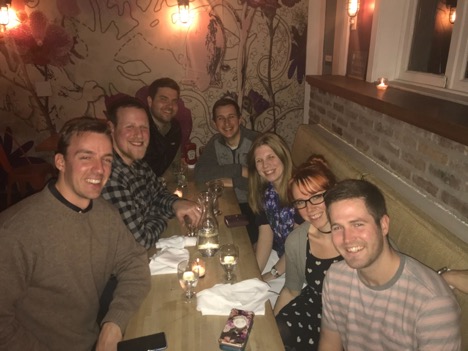 "While I was in New York heading to a conference last year, I connected with Liz who lives near the city, and we went to a hole in the wall Korean B-B-Q place (my first experience trying it). I would have never found the place on my own, much less be adventurous enough to try it out! Because we connected, it allowed me to experience a sense of community in a big city. InterWorks is so good about providing an organic community with people that are super easy to connect to."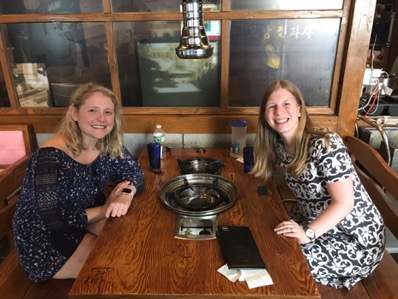 "While working in NYC, it was nice to have a solid group of InterWorkers to hang out with. It gave me an opportunity to get to know people in real life that we often only digitally interact with and share an experience of all that NYC has to offer. Team dinners in NYC are a great testament to the friendliness and hospitality of the people who work at InterWorks."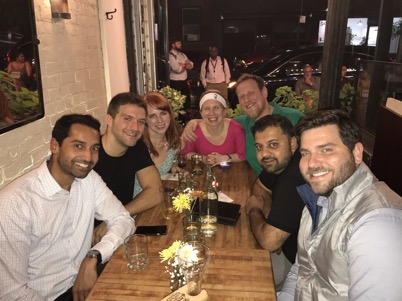 "I spend about half of the year in New York working with clients. Having a solid crew of coworkers that I now call friends makes all the difference. It feels like a second home and I always look forward to sharing a meal with the team. I'm incredibly grateful for the way they have welcomed me and other out-of-town consultants into the city."
"Last April, I went to Social Media Week in NYC, and InterWorks was holding a Brewalytics event in Brooklyn that same week. I'd been flying solo for a few days, so I thought I'd swing by for some much-needed hang time. First off, it was awesome seeing coworkers I rarely get to see, and it was even more awesome to see them in their element. After the event, they and some folks from Tableau invited me to go bowling just around the corner. It was an absolute blast. After getting our fill of bowling, Jimmy Steinmetz, Rachel Kurtz and I went to a speakeasy in the East Village (live jazz and all) to meet up with some of Jimmy's friends. For me, the whole experience embodied the inclusiveness and hospitality common among InterWorkers, and it was honestly the highlight of my entire trip."