Our Monthly Event Debriefs summarize our involvement in data and IT events that take place all over the world.
Much like Thanksgiving's leftovers, November has come and gone all too fast. November provided us with the opportunity to experience quite a few events here in our backyard. Our consultants didn't have to travel too far since two events took place in Tulsa, Oklahoma, just down the street, this past month.
Elsewhere in the world, data training sessions and workshops are still going strong. Our consultants traveled to Germany, Switzerland, New York City and Washington, D.C. for TUGs and free workshops! No matter your geographical location or level of skill, we are sure to have an event that fits the bill! Head to our event page to see what is coming up in your area. 
Above: Attendees participate in the Zurich Tableau workshop.
Tableau Takeover
Kostenloser Tableau Workshop
November 8 – Zurich, Switzerland
November 21 – Essen, Germany
You hear it all the time: Tableau is a revolutionary product. But what are the actual advantages of working with Tableau? That's exactly what these free Tableau data discovery workshops hope to illuminate for attendees. Also, who doesn't like free stuff?
Data Discovery with Tableau
November 8 – Webinar
Did you know European Iron Viz Winner David Pires is Portuguese? Well, he is and was happy to help teach this special webinar in Portuguese. His talents really know no end. These webinars highlight the importance of data and how it can be understood by anyone with the right resources and training.
Workshop with InterWorks, Snowflake and Tableau
November 14 – Washington, D.C.
How often do you have the chance to be in the same room with three data industry giants? James Wright, our Global BI Practice Director, gave a presentation over deploying best-in-class analytics for every type of company, from Fortune 500 to SMBs. Tableau's 10.5 capabilities and Snowflake's flexible approach were the main topics up for discussion.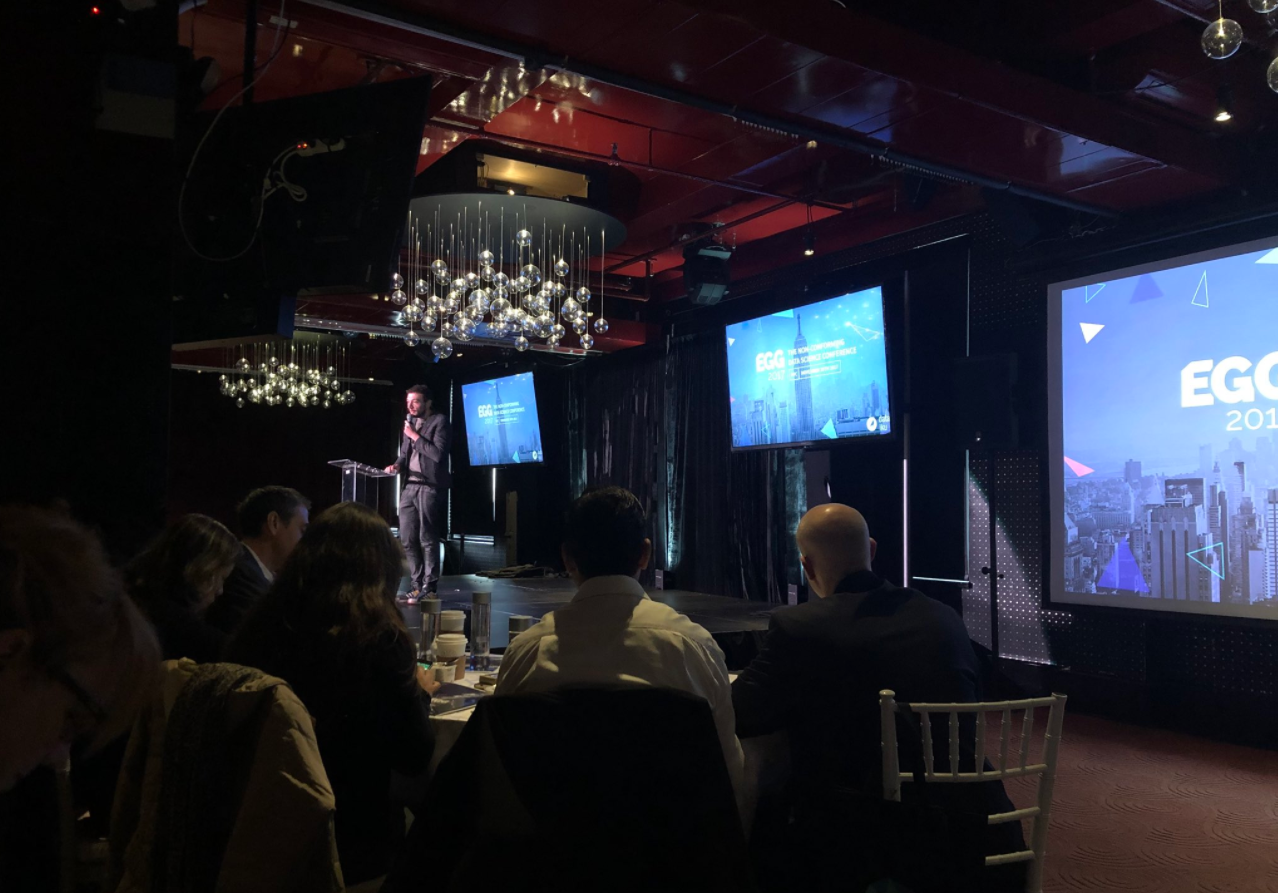 Above: Alex Lentz snaps a picture of Dataiku's EGG2017 opening presentation. 
Driving User Adoption with Tableau
November 30 – Washington, D.C.
These user adoption events have been a success all year. People have the opportunity to be in the same room and hear from other companies who have leveraged Tableau and successfully gained insight from it. Plus, it always helps to have a happy hour after the shoptalk.
Data Analytics 101
Modernizing Your Data Center
November 9 – Tulsa, OK
We have some of the best partners in the biz and we love teaming up with them. For this event, we got together with Dell EMC at one of the best steakhouses in Tulsa (Flemings) to help attendees discover how they can modernize their data centers with best-in-class hyper-converged solutions.
The EGG2017 Data Science Conference
November 30 – New York City, NY
Presented by our friends at Dataiku, EGG2017 brings together the leaders of analytics and data science for one jam-packed day. From technical workshops to in-depth presentations, data science teams learned how to make concrete steps towards becoming truly data-driven organizations. Plus, InterWorks had the honor of sponsoring this year's event!
IT Events
TechJunction
November 16 – Tulsa, OK
TechJunction has been heralded as "THE technology conference" for IT professionals across the country. Jonathan Lundin gave an insightful presentation on the evolution of technology. From 1941's Z3 model to the cloud, it was an impressionable talk on where tech started to where it might go. 
Above: Jonathan Lundin presents at TechJunction Tulsa.
You're Invited to Our Next Event!
As you can see, we are active participants in the global data community. Check out the InterWorks event page to see when we're headed your way!