Please note that Portals for Tableau are now officially known as Curator by InterWorks. You can learn more at the official Curator website.
If you've played a video game in your life (so basically everyone), then you're familiar with the frustrating feeling of being stuck on that one insanely difficult level. How do you get past that? How do you break through to beat the big boss? These are your best options: level up your skills, level up your strategy or, preferably, both.
We think the same concepts apply to the world of analytics. Maybe you're great at building dashboards in Tableau but need better performance. Maybe you have all the right pieces in place but need a game-winning strategy to bring it all together. Maybe you just need a teammate to help you execute your vision. Whatever the case, helping others break through their analytics challenges is exactly what InterWorks does! That's why we're thrilled to announce our theme for Tableau Conference 2019 in Las Vegas next week: Unlock Your Next Level.
What does that mean? The video below says it all. After you give that a look, read on to see exactly what we have in store at TC19 to help you reach a new high score with Tableau and your data.
TC19 Homebase: The InterWorks Booth
Every hero or heroine needs a homebase – a safe haven to plan their next move and rally with allies of a common cause. At TC19, your perfect homebase is the InterWorks booth. At the booth, you'll find dozens of experts whose sole purpose is to set you up for success. Their disciplines range from Tableau dashboarding and training to data architecture and data engineering. They can illuminate the entire game map and help you conquer that next level. While you're at the booth, be sure to check out a live demo of Portals for Tableau – our customizable branded analytics experience – and, of course, pick up some superior swag. We'll be ready and waiting at booth #431.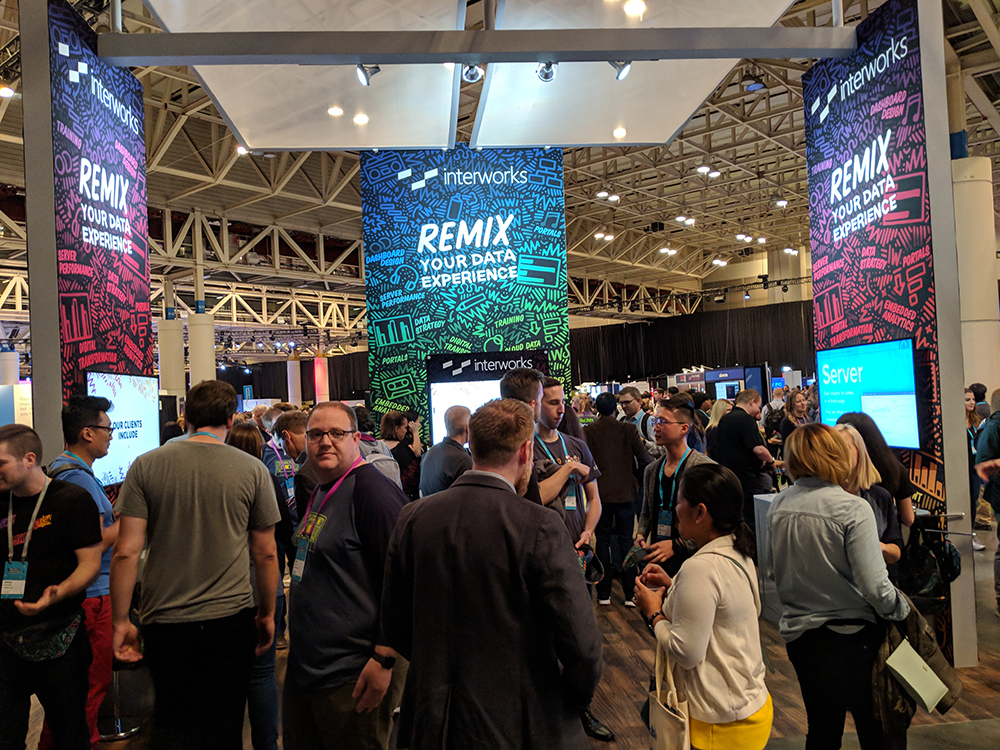 Above: The InterWorks booth at last year's Tableau Conference.
Power-Ups: On-Demand Help, Managed Servers and Much More
OK, so we've made it clear the InterWorks can help in every facet of data, but what does that actually look like when you're in the heat of battle? We already mentioned Portals for Tableau, which showcase your Tableau dashboards with custom UX and tons of extra features. But maybe you wish you had Tableau experts only minutes away to guide your work. Assist by InterWorks a fantastic service to utilize if that's the case. Then there's Tableau Server management. With ServerCare by InterWorks, you won't have to worry about maintenance, updates or hosting – it's all taken care of for you in one package. Throw in data warehousing wisdom with Snowflake and data engineering excellence via Matillion, and InterWorks is your full-stack analytics guide.
Knowledge Boosts: InterWorks-Led Sessions
The heart of TC19 is big-time keynotes and informative sessions. We have two of our own that you should consider checking out:
InterWorks | Designing for Data – Jimmy Steinmetz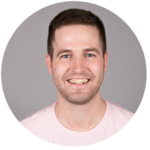 Jimmy will share how to take your Tableau dashboards to the next level with an emphasis on design and layout. He'll cover how you can improve appearance, functionality and ease of use. You'll also go home with a comprehensive user interface checklist to help you keep producing great work.
InterWorks | Branded Analytics: Embedding a Better User Experience – Ben Bausili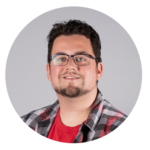 User experience can make or break user adoption, and Tableau is no exception. In this session, Ben shares how embedded analytics allow you to frame your analytics with the familiarity of your brand while also elevating your dashboards' quality, flexibility and accessibility.
Looking for a New Adventure? We're Hiring!
Maybe you've maxed out your current stats and are looking for a new adventure. If so, you're in luck! We're always looking for new players to join our growing team. Analytics consultants, data engineers, account executives – it takes a balanced party to give our clients the best analytics experience possible. Talk to us at TC19 if you think you have what it takes, or apply for one of several open positions on our Careers page.
See You in Las Vegas!
We have so much more to share, but your next best move is to meet us at TC19 to see firsthand all that InterWorks has to offer. No matter where you find yourself in this crazy game of data, our team can illuminate the way and give you the tools you need to conquer your next data challenge. If you can't wait to get started or won't be at TC19 this year, you can always reach out today!