This is the second post in yet another blog series covering DataGravity's Discovery Series. We're calling this group our "Discovery Series Solution Shorts," and these posts give you a broad overview of key features found in the Discovery Series. This post focuses on how DataGravity complements Virtualization. You can view all posts within this series on the Discovery Series Solution Shorts blog channel. For all posts on the Discovery Series, check out the Discovery Series blog channel.
The DataGravity Discovery Series is the industry's very first data-aware storage platform, which combines storage, data protection, governance and search into an integrated, intelligent administrative tool.
It just so happens that the Discovery Series is also the perfect storage solution for a VMware environment that might have dozens, hundreds or even thousands of virtual machines. The Discovery Series treats each virtual machine as a first class data object and provides easy-to-read dashboards on the system, machine and user level. This allows for complete analysis using DataGravity's intuitive data analytics interface.
Here are a few specific ways the Discovery Series can help you manage your virtualized environment more effectively: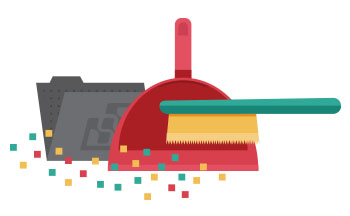 Reign in Data Sprawl
A virtualized environment presents the biggest risk of data sprawl as each subsequent virtual machine goes "dark" with its contents. Large organizations face the impossible task of managing thousands of virtual machines, each with its own specific environment (operating system, software, data, files and more).
DataGravity's Discovery Series shines the light on virtual machines and the data center by treating each one as an individual object with fully analyzed and indexed contents for each. Administrators can pinpoint orphaned data, data hoarders, dormant files and rogue storage users to end costly data sprawl throughout their virtualized environment once and for all.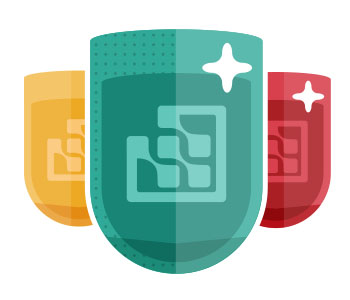 Protect Your System
One of the core benefits of a virtualized environment is that it protects the rest of the system from catastrophic server error. The virtual machine can simply be deleted and re-virtualized, but what happens to the data and information on that virtual machine?
The Discovery Series is the absolute best at disaster recovery. Each virtual machine is captured with a snapshot that is updated every time the machine or any data on the machine is accessed. It can isolate the fault and restore the data loss on a granular level. Restoring lost or corrupted data is nearly instantaneous.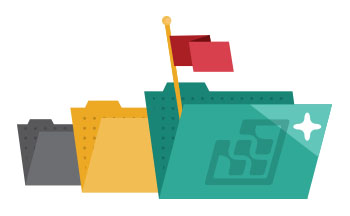 Compliance Controls
The Discovery Series also offers protection for sensitive data or records in a VMware type of environment. DataGravity automatically detects files or data that might contain sensitive information like customer records or credit card information. It then flags them for the system administrator. These are known as personally identifiable information (PII). This invaluable insight allows the organization to enforce data and information compliance rather than just preach it.
The Discovery Series also offers an audit trail of any user that created, modified, deleted or even accessed each individual folder or file, so any breach in information protocols can be immediately researched and contained.
Improve and Innovate
DataGravity's data-aware storage technology is revolutionizing how virtualized environments are managed and leveraged. There is no more "dark" information on long-forgotten virtual machines, and the threat of losing data on the network is virtually eliminated.
The instantaneously created and maintained index of everything on the network is a very powerful tool for a system administrator as it allows them to search on a file or metadata level. The dashboards and reports within the Discovery Series can identify unused or isolated data. The Discovery Series can even pinpoint subject matter experts (SMEs) based on the type of content regularly accessed by the user
Virtualization and Beyond
InterWorks partnered with DataGravity because we see the genuine value and innovation that the Discovery Series can add for our customers through it's many capabilities. It's ability to work seamlessly within virtual environments makes it even more attractive, especially considering the ever-increasing demand for virtualization. 
Want to find out more about the Discovery Series? Explore our list of current solution shorts below. Be sure to check back often for new additions.
You can also contact us today to discover how DataGravity can impact your organization specifically. As a DataGravity Elite Partner, we can help with scoping, purchasing, implementation and everything in between.