This is the fifth post in yet another blog series covering DataGravity's Discovery Series. We're calling this group our "Discovery Series Solution Shorts," and these posts give you a broad overview of key features found in the Discovery Series. This post focuses on how DataGravity helps you manage files more effectively. You can view all posts within this series on the Discovery Series Solution Shorts blog channel. For all posts on the Discovery Series, check out the Discovery Series blog channel.
The current state of file servers is a muddy one to put it lightly. Companies today in our data-driven business world are struggling to manage and organize their endless file growth. Whether on home directories for individual users or through file shares, the avalanche of data causes a number of problems. 
First, it creates a never-ending data sprawl that eats resources and dollars. Second, useful or sensitive data can be lost or mismanaged in the crush of files. Every network administrator has horror stories of finding critical company information in the abandoned personal network drives of old employees, available for the entire company to explore.
DataGravity solves that by combining file serving, data protection, governance and search capabilities into a seamless, integrated system powered by the first data-aware platform ever: the Discovery Series.
Free Your Data
"Dark data" is a term for information that has been lost in the tidal wave of file growth. Useful files are lost or forgotten among the millions of different objects within the corporate network. The Discovery Series allows you to add new visibility to all of the files in your network by tracking user activity, file access, file usage and more across file systems, file shares and virtual machines.
It also has the capability to find files or documents with potentially critical or sensitive information, such as customer details or billing information. This makes the process of assessing and preventing critical information theft incredibly easy.
Sifting through terabytes of data is no longer necessary as DataGravity gives the system order and structure with its data-aware storage platform and integrated search features.
Promote Productivity
Unlike traditional file servers, the Discovery Series does far more than just store content. It indexes full-text files and catalogs metadata for easy searching and faceted filtering by file size, type, topic, user and time period. Not only that, DataGravity's storage also enables users to identify subject matter experts by dynamically categorizing files by author and access level.
For instance, a member of accounting can identify an SME and potential collaborator on FICO risk analysis by simply doing a keyword search and finding content authors who generate or leverage similar content on the network.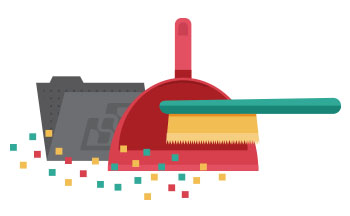 Stop Data Sprawl
DataGravity has a series of reporting visualizations that allow network administrators to immediately assess and pinpoint where data sprawl is occurring and by whom instantly. These reports can focus on the amount of content generated by user, the types of files that are generated and much more.
It can also find dormant data that has been forgotten, lost or neglected. With these reports, unneeded data can be removed, compressed or simply deleted before it becomes a burden on the network's resources and budget.
Abandoned files can be matched to new owners by using keywords searches to find users who manage similar files. DataGravity adds actionable intelligence and insight to data and file storage.
File Manegement Made Easy
The insight available from the Discovery Series' instant indexing, powerful reporting and versatile DiscoveryPoints gives network administrators all the tools they need to tighten unnecessary data proliferation and to identify and protect sensitive files. It also enhances productivity and collaboration among users and business units.
Want to find out more about the Discovery Series? Explore our list of current solution shorts below. Be sure to check back often for new additions.
You can also contact us today to discover how DataGravity can impact your organization specifically. As a DataGravity Elite Partner, we can help with scoping, purchasing, implementation and everything in between.