Traditional storage, considering the foundation of virtual systems, has been extremely successful but has shifted towards a very commoditized solution and isn't innovative anymore. We have seen an increased demand amongst customers for hyperconverged infrastructure (HCI) that allows them to start small and scale as they go along. VMware is already the leader in all things software-defined, and they continue to take massive strides forward. They're making it easier for organizations to deploy HCI, understand how it functions and keep it up and running.
The Move Toward Hyper-Convergence
vSAN is the VMware solution for software-defined storage, the big foundation for HCI, and some of the newest additions to vSAN include enhanced monitoring and capacity estimations that are built into the tool. You're now able to use the capacity insights to help plan for growth. There is also additional support for checking the hardware compatibility list. That's a big deal for people that are supporting their own vSAN environments.
Partnership with AWS
In the past, Amazon has been running their own virtualization software on their own custom hardware. AWS, VMware and Dell EMC got together to pull Dell EMC hardware with VMware solutions at AWS. When they deploy the VMware software on the provem hardware platforms, you have a VMware HCI cluster spun up in AWS in a matter of minutes. There are a lot of hooks and integrations to connect your environment flexibly to that. You can scale your resources across to AWS. vSAN can then offload storage to some of the storage platforms at AWS. This offering has been very successful and is dubbed VMC on AWS. InterWorks was one of the very first partners in the country to achieve our certification to deploy and manage this solution.
You could spin up this solution for the purpose of disaster recovery, dev/test/scale environments or to begin shifting your workloads to the cloud. Many customers are looking at getting out of running their own hardware refresh cycles and data-center management and instead letting AWS take care of it for them. We've noticed small, mid-sized and even large enterprise organizations talking about going fully into AWS. They're really looking to buy or lease far less hardware over these next few years. Pat Gelsinger, CEO of VMware, continues to push the envelope and make bold statements about the steep decline in on-premise hardware investments, and we are seeing this taking shape very quickly.
VMware is already the leader in all things software-defined, and they continue to take massive strides forward. They're making it easier for organizations to deploy HCI, understand how it functions and keep it up and running.
Real-Life Benefits of HCI
We have a customer in Georgia that has a production site and a disaster-recovery site. We got them onto hyper-convergence at production. There was talk of putting their old hardware to disaster recovery (DR), but it's not as fast. The conversation then evolved to cloud-based DR, so they don't have to buy additional hardware. It's low cost and highly available. We saw their whole perspective shift, and that's starting to become more common with other customers as well. Even InterWorks recently went that direction, and it's something we still feel good about. It's one less thing for us to think about and manage.
In practice, we have had two semi-recent events that have challenged our globally delivered internal IT support where we have had to reach out to our trusted cloud-based DR provider to gain access back to data that was otherwise unavailable. These newer solutions are delivering reasonably priced, redundant solutions, that provide practical business continuity and an incredible peace of mind.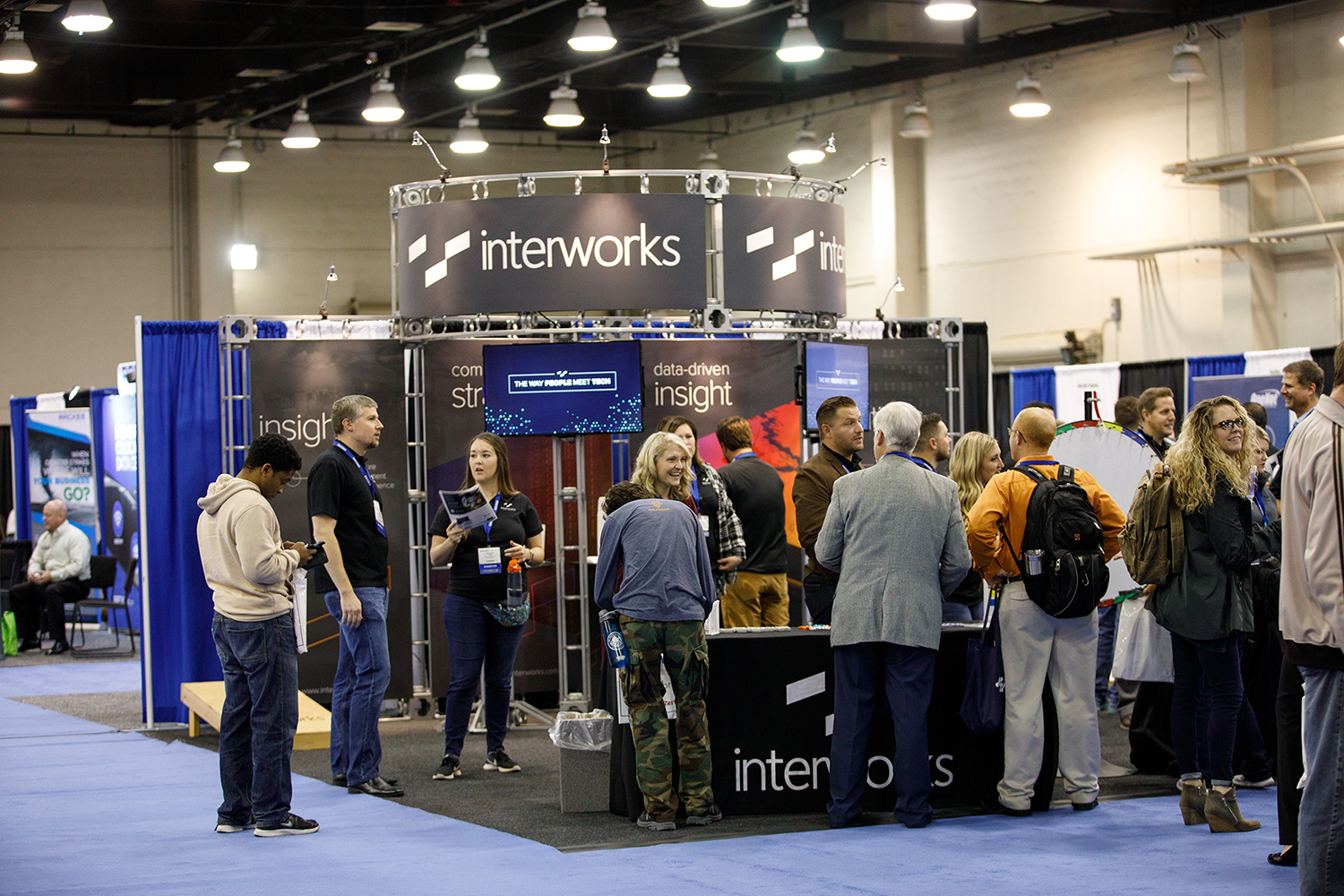 Emphasizing the Importance of Network Security
We've consistently found that the topic of security doesn't tend to be high enough on people's minds. There are lots of new regulations around personal information, and organizations need to be aware of how those can vary from state to state. There have been scenarios where data was accessed that had ties to dates of birth, and the resulting fines on the organization were staggering, even to the level where it would cause some companies to go out of business. What may have once seemed inconsequential is now becoming more important than ever.
Beyond adjustments that need to take place for the new laws, there has been a steady increase of external threats that seem to pop up on a weekly basis. We've had numerous customers report experiences of people trying to defraud them of something. These attempts have included the purchase of planes, $10k worth of gift cards, $50k worth of hardware orders that need to be shipped to a warehouse, etc. Those types of scams used to just consist of a direct request for money to be wired somewhere. However, now the thieves are figuring out ways to make things look far more legitimate.
A Secure Foundation with NSX
Training and awareness can help with these situations, but there are multiple ways that organizations should be addressing security issues. In addition to communicating and making users aware of security policies, there are layers of security that should happen. One of those layers that frequently comes up in conversation is VMware's NSX data center. NSX comes with lots of different advantages, but providing security for your data center is one of the biggest. If you'd like to get a better understanding of how you can leverage NSX to address security concerns, we would be glad to help get you up to speed.
Another much less-stated benefit of NSX deals with general network flexibility. Consider VXLAN extension to a hardware VTEP—managing the same security your VMware environment has off of a Layer-2 switch for remaining physical network segments. Additionally, as you consider hybrid-cloud setups, secondary sites for disaster recovery and scale, NSX can provide a great deal of flexibility and scale within the offering. No longeris NSX just a security product; this is the true leader in network virtualization, pushing network hardware to be a commodity as VMware helped do with x86 platforms many years ago, and now storage.