Each year, the Employee Experience team takes the time to pick out three unique gifts we think our employees would enjoy on their anniversary. Normally, the gift is centered around something an employee can wear or use in their day-to-day activities. Once we select our three gifts, we work with Marketing to curate a special gift email to send to employees on their anniversaries to select their choice of gift. These emails are highly anticipated as employees try to track down individuals with January anniversaries to gain intel on the new gifts for the year. With this kind of excitement around the gifts, we always work hard to live it up to team expectations and honor employees as best we can!
Choosing the Best Gifts for the Best People
The last few years, we've opted for at least one gift option that employees can uniquely tailor to their personalities and personal style. Several years ago, we offered customized Ray-Bans, and they were such a hit that we have done them twice more! However, each year, I've always wished we could find a way to do custom Nike shoes. Knowing our employee population, I knew people would enjoy new shoes. When we organized the gift offerings for 2021 and were finally able to offer Nikes as the custom gift selection, I was thrilled. Plus, I knew this was a gift that would be able to capture just how unique each of our employees is. Here at InterWorks, each employee brings unique qualities and personalities to our company, and that's what makes InterWorks such a special, distinct place to work.
Since the advent of the custom Nikes this year, the Employee Experience team has yet to order the same shoe twice! Everybody has different style and preferences—some people opt for a high-top, some want a high-performance running shoe, and others want the perfect sneaker for everyday wear. Each shoe is a different style, colorway and design! This is a spot-on reflection of what each InterWorker brings to the table. We each have our own area of expertise, our own interests and our own way of working, and that is what contributes to our diverse and dynamic company culture. When seeing all the various Nike customizations come in, I finally was able to get a true visualization of this idea: that every employee is one-of-a-kind and brings something unique to their role and InterWorks as a whole.
Shoes As Unique As Our Team Members
Below are a few snippets from employees that capture their different personalities and describe what they love most about their gift selection:
Kirsten Hoffman | Global BI Ops Manager
"I've worked places where it takes you five years to earn a pin for your service … a pin! I have always been amazed by the thoughtfulness and major cool factor that goes into the anniversary gifts we are given. This year's gift really allowed for us to reflect on one of the many factors that makes our work experience different – the encouragement to be ourselves! I was able to assemble a pair that reflect my InterWorks nickname Kiki on the back loop, the colors of the youth swim team I coach, and trees on the tongue instead of the usual swoosh to represent the young forests of New England where I grew up. After figuring out how to get my foot in these bad boys, I can honestly say they put a little pep in my step."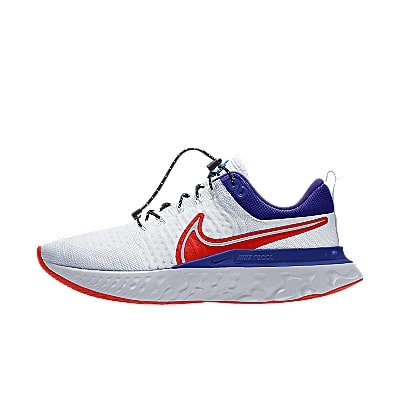 Above: Kirsten's custom Nikes
Todd Walls | Systems Engineer
"I was impressed by the option to customize our own shoes this year. I've even considered this as a great idea for anyone special I'd like to buy a gift for down the road. I chose the Nike Air Max 95 Premium shoe. I generally like shoes made by Sketchers, and this Nike version reminds me of how lots of shoes by Sketchers look. I wanted a shoe with colors you might expect in a normal shoe but with a splash of bright red. Vibrant but not TOO vibrant."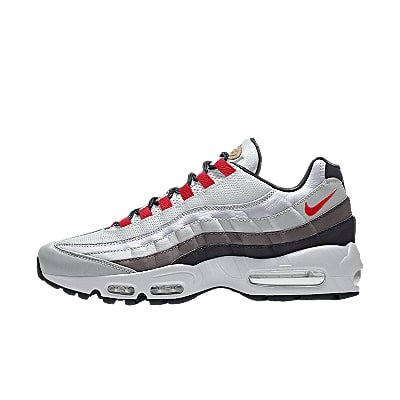 Above: Todd's custom Nikes
Holt Calder | Data Architect
"The InterWorks anniversary gifts are always ridiculously generous, and this year when I got the email showing that I had the chance to customize some Nikes, I flipped out! I spent an entire weekend figuring out which shoe and colors to go with. Overall, it's one of the coolest and most creative gifts I've received in my time here at InterWorks. On the tongue of my shoes, I put the text HC x IW YR 4 to commemorate my fourth year with the company. I can't to see what the next four years will hold, and I haven't taken my new shoes off since I got them!"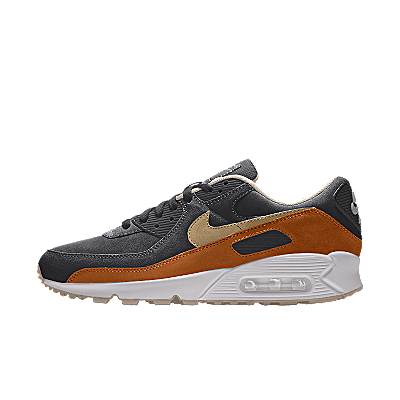 Above: Holt's custom Nikes
Jessica Ross | Employee Experience Coordinator
"During the process of ordering employee anniversary gifts, I just love how happy it makes people and how excited they get about the gift offerings. If you want cheesy, it's really about the surprise and delight. To quote my Ritz Carlton history. and yes, the fun of seeing what different people choose"
Azucena Coronel | Data Engineer
"This is my very first Interworks anniversary, and I couldn't be happier or more excited about my gift! I've decided to take tennis classes, so for my InterWorks anniversary gift, I chose some amazing Nikes that really make a difference! I'm in love with the grip they have, and the colorful style … I'm basically ready for the next Australian Open! I love the creativity and generosity that InterWorks puts in our anniversary gifts. Truly the best people and best company! Big thanks!"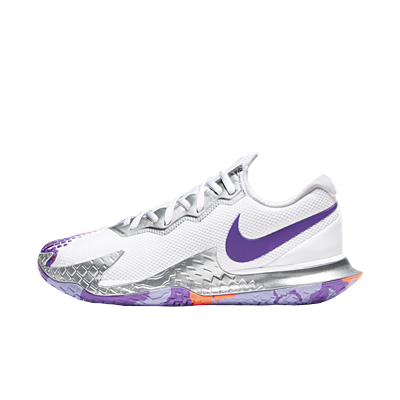 Above: Azu's custom Nikes
A Perfect Fit
As we wrap up the first quarter of anniversaries, we're excited to continue putting our best foot forward as we tackle the rest of 2021! Check out all of the custom Nikes people have designed so far: