Even though 2020 has made staying connected to a supportive community a tough puzzle to solve, people are continuing to find a way, and one group that proves their determination and creativity in spades is the Tableau community.
Since the global pandemic has changed our plans and forced in-person events to go virtual, we reached out to current and former Tableau User Group leaders within InterWorks to see what they would consider essential items in a TUG Leader starter pack, pre- and post-COVID edition. We got such brilliant feedback, there was no way we could fit everything into a neat little starter pack, so we've included all of their ideas below, uncut. See what they came up with, and don't forget to check out the starter packs Carter Link designed!
Leading a Tableau User Group Before the Pandemic
Sean Spencer | TUG: Oklahoma City, OK, U.S.
Remaking the same email template every month because you forgot how to duplicate it or forgot to save it from the month before
Kent Sloan | TUG: Oklahoma City, OK, U.S.
Find a room that is large enough to fit everyone, centrally located, has enough nearby parking and is available at the time of the meeting.
Try to find a time and date when most people are available to attend the TUG.

Food considerations

: Given the budget, what food/snacks can we provide? What are we ordering? Who is picking it up? Where are we setting it up? Who is cleaning up after the TUG? What do we do with any extras?

Security considerations

: What is the security process for checking in at the front desk? How will we get the front desk a list of attendees? How will we direct attendees back to the room? What will be the name-tag process? What is the attendee check-in process in the Splash app?
Strategies for audience engagement (keep attendees from looking at their screens)
Swag
Ryan Callihan | TUG: Portland, OR, U.S.
A TUG email account
Splashthat login/access
Familiarity with the best pizza places in town
A good running mental list of every dietary restriction in existence
Location of Tableau's sponsorship fund reimbursement form
Running list of potential sponsors
Comfort with emailing hundreds of people at once
Establish access to Tableau swag
Befriend Tableau's Community User Group Community team (Rasta Ghafouri and Alyssa Jenson)
Debbie Yu | TUG: Portland, OR, U.S.
Nametags
Tableau buttons
Markers
Eugenia Kis | TUG: Netherlands, EU
Ask for feedback in person in the form of a poll and questionnaire. In this way, you can make sure that you have most relevant content to your community. In addition, it can help you set up time slots most suitable to you community.
During each event, we also have a call for speakers and hosts. We are a traveling event, and this helps us a lot when it comes to finding venues, sponsors and speakers. One of the greatest parts is that these are again people from the community.
It's great to have a team of leaders to brainstorm, split the tasks and make sure things are moving. Set up regular catch-up meetings to make sure everything is ready before the event.
Have a checklist for the event:

find the venue
find speakers
decide the date
send out invites
prepare presentation
send out reminders
send out follow-up emails
swag
Jia Liu | TUG: Singapore / South East Asia
Pizza
Name cards
TUG Stickers
Awesome venue
Power brick and/or a projector for hands-on TUGs
Being unafraid to meet new people and network
Dan Murray | Founding Member of TUG in Atlanta, GA, U.S.
Find at least one other TUG leader (ideally, three other leaders)
Get 3-5 meeting locations (from your leaders or other involved community members
Create a content list for desired presentations
Poll your community for talk ideas
Mix beginner, intermediate and advanced content (60/30/10)
Invite people that have written books on Tableau/data to speak
Invite consultants to speak who have developed cool tips, tricks or add-ons
Provide free food
Get membership to vote on meeting frequency and format
Work on membership that comes from every industry vertical
Post content on a website
Leverage Tableau's community support to promote meetings
Record meeting for YouTube
Have breaks for membership interaction or an after event (formal or informal)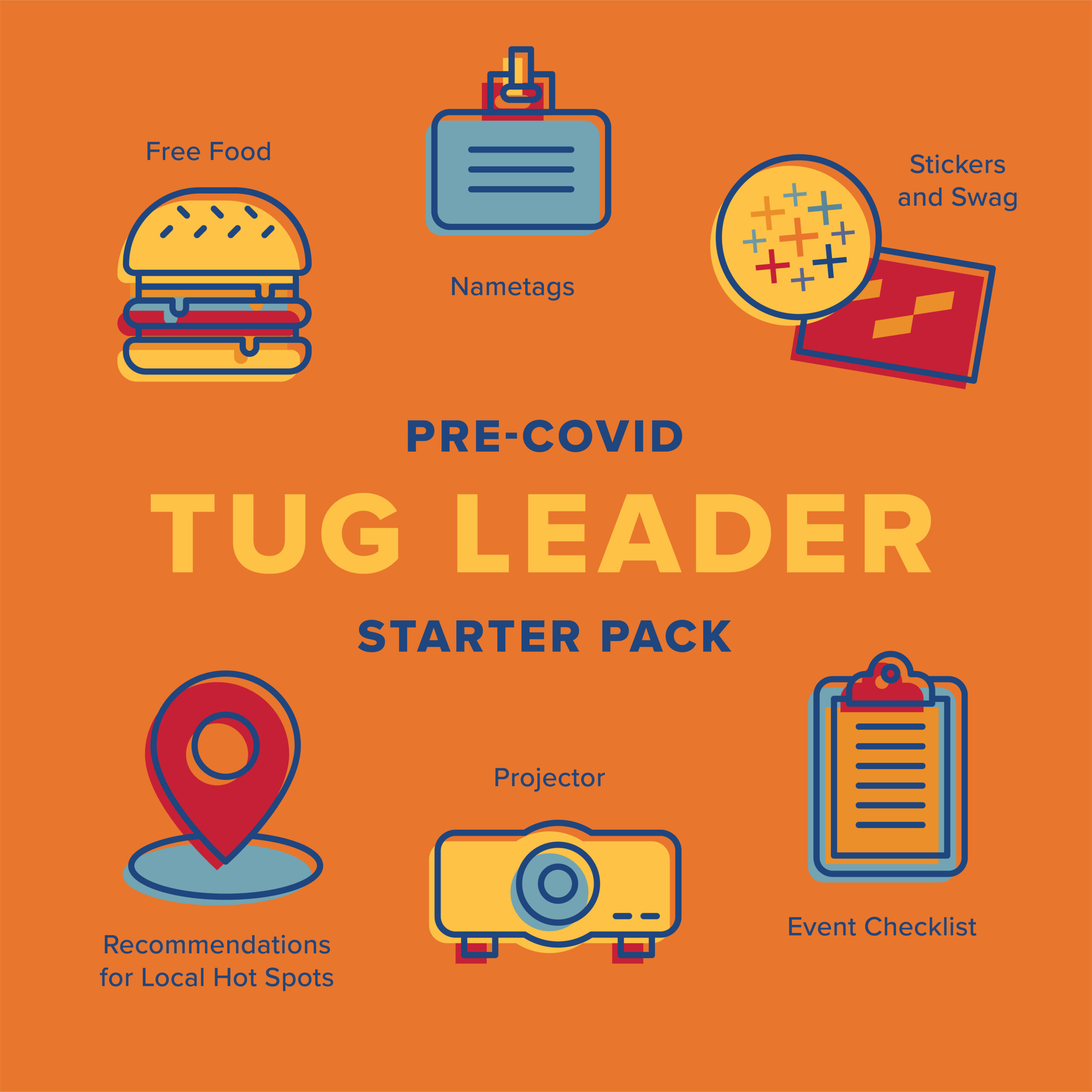 Above: The starter pack for a TUG leader before the COVID-19 pandemic
Leading a Tableau User Group After the Pandemic
Jimmy Steinmetz | TUG: Sports, Virtual
Jia Liu | TUG: Singapore / South East Asia
Yeti microphone
Zoom
Camera
Guest speakers
Sense of humor
Kent Sloan | TUG: Oklahoma City, OK, U.S.
It's a virtual meeting, so choose a time that works for people and is convenient for them to call into.
Have virtual snacks for attendees to download!
Look at the attendee count and names for tracking guests vs. a formal check-in process.
Ship swag to TUG attendees
Strategies for audience engagement (keep attendees looking at their screens!)
Brainstorm ideas and strategies to get more, varied speakers to present
Dan Murray | Founding Member of TUG in Atlanta, GA, U.S.
Promote meeting times and set up meeting registration through Tableau
Target known Tableau Community members from everywhere
Keep meeting shorter (no more than one hour)
Do one or two talks per meeting
Focus on technique in one of the talks
Have at least one speaker from the local community and one from the global community
Focus on skill-building
Mix beginner, intermediate and advanced content (60/30/10)
Test your toolset PRIOR to your meeting
Have audience participation for giveaways and gifts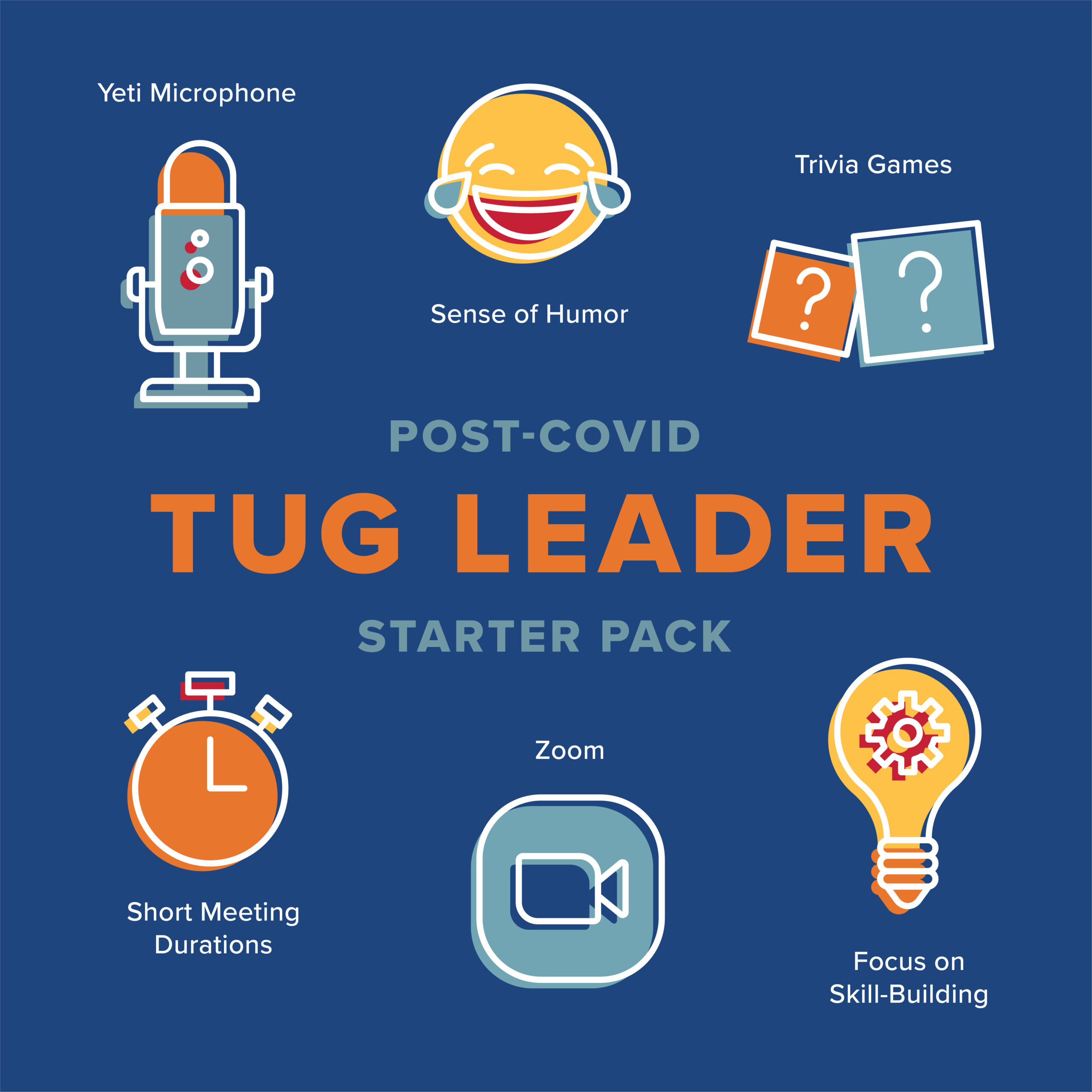 Above: The starter pack for a TUG leader after the COVID-19 pandemic began
Find the Right Tableau User Group for You
If you're not already plugged into the Tableau Community in your area, explore some of the opportunities and resources Eugenia shared in her recent blog post. You can also explore the available TUGs on the Tableau website to find the best fit for your location.
As the year comes to a close, we strongly encourage you to find ways to get involved in the data community in a way that makes the most sense for you. You won't regret the support, collaboration and learning you'll experience as a result!