Above: The InterWorks Europe crew onstage.
Thrilled does not cover it! With over 300 Tableau partners attending this year's EMEA Tableau Partner Summit, InterWorks were delighted to be awarded Services and Training Partner of the Year for the second year in a row.
So, what does that mean to us? It only serves as an even higher benchmark that we will set ourselves in order to ensure that through superior service we create the strongest link between our customers and our service (and of course, Tableau).
"We're flattered and humbled to receive this accolade from Tableau for the quality of the consulting work we deliver to our clients. Tableau make a great product and we love helping people use it to great effect."
– Mel Stephenson, MD of InterWorks Europe
We owe this award to everyone in the InterWorks consulting team across the globe as well as the operations and sales teams who support them. Together, we're ensuring that we exceed client expectations at every stage of their data journey with us.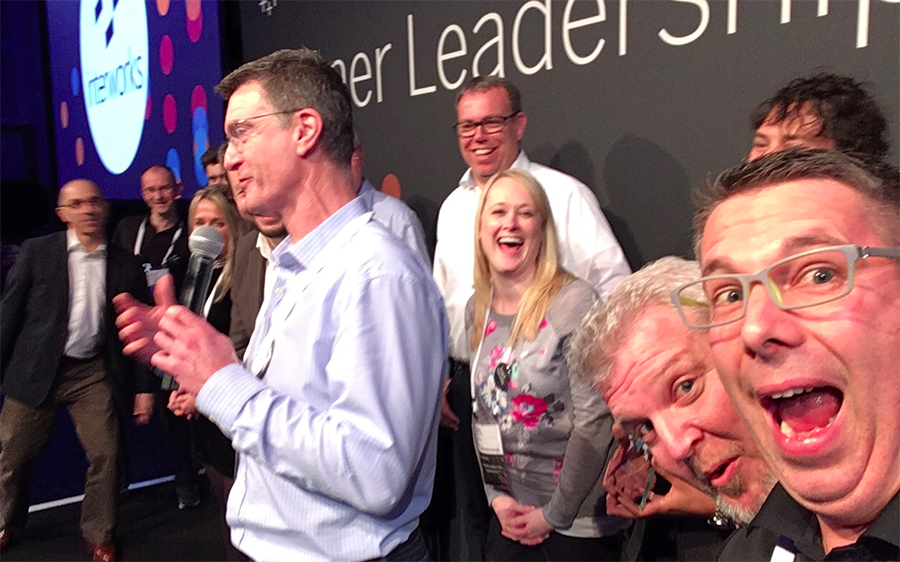 Above: Mel giving our acceptance speech.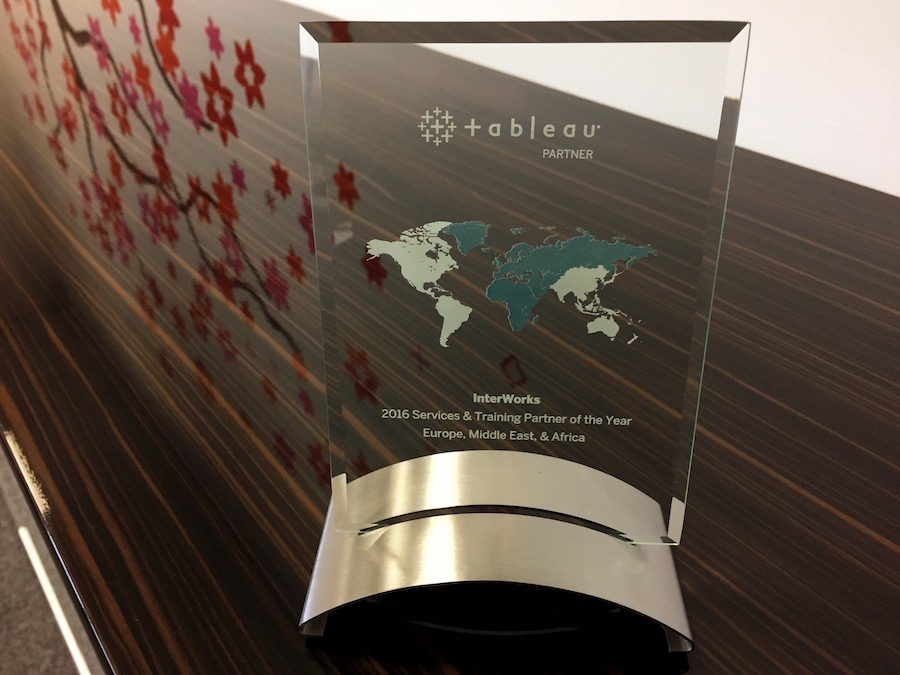 Pride of place for our 2016 award.
Interested in Working with Us?
If you find yourself in search of Tableau help, we'd be delighted to assist. Get in touch with us today and see for yourself how InterWorks can deliver the training and consulting services you need to take your data further.