The EMEA InterWorks team recently finished a long awaited, and most welcome, meet-up of InterWorkers from all across Europe! Planning for this trip with Andrea Thum and Sam Riley started back in July 2022, and as an events planner, it's always more stressful planning and executing an internal event than it is one that is customer facing. Sometimes our colleagues can be our hardest critics, and, even more so, the pressure we put on ourselves to exceed expectations is much, much higher.
Typically, a conference of this nature would involve a couple of days of work with strategy sessions, reviews, knowledge share meetings and more, but this time the remit was simply using this time as an opportunity for staff to re-connect and relax. It's been a tough couple of years for everyone and, sadly, we have had to forgo the usual company conference abroad, so there was a lot of buzz when this trip was announced. We decided that The Workation Villiage in Piemonte, Italy was our dream destination, and we were definitely ready for the "vacation" part of the Workation experience.
Being part of the UK team meant I was able to fly out with the biggest group. That means my trip started by sitting in the airport departures with a small group of coworkers and have that group slowly expand with friends in colleagues whom I had not seen, in some cases, for years. Almost immediately, that slow trickle of rekindled friendships started the trip's excitement for me and for many others.
Above: The exterior of the Workation Village in Piemonte, Italy.
The Workation Begins
The Workation Village was all that it promised to be. In one word, I'd describe it as "rustic!" Its stunning warmth and history was like something out of a period drama — a welcome place to stay for the duration of our trip.
Activities kicked in straight away, and we welcomed the local wine producers to join us for a wine and chocolate tasting. For many, this opening activity was their most memorable one for the trip: a chance to finally meet colleagues whom they had only seen via a Zoom meeting.
Day two was an opportunity to walk off the food (and for some, the hangovers) from the night before and head off for a day trip and a walking tour in the local city of Turin. One thing that stuck with me was the cities ethos of "not showing off." Every building (from the outside at least) was plain and uniformed, but when doors were opened, that is when you saw the beautiful decadence of the residence.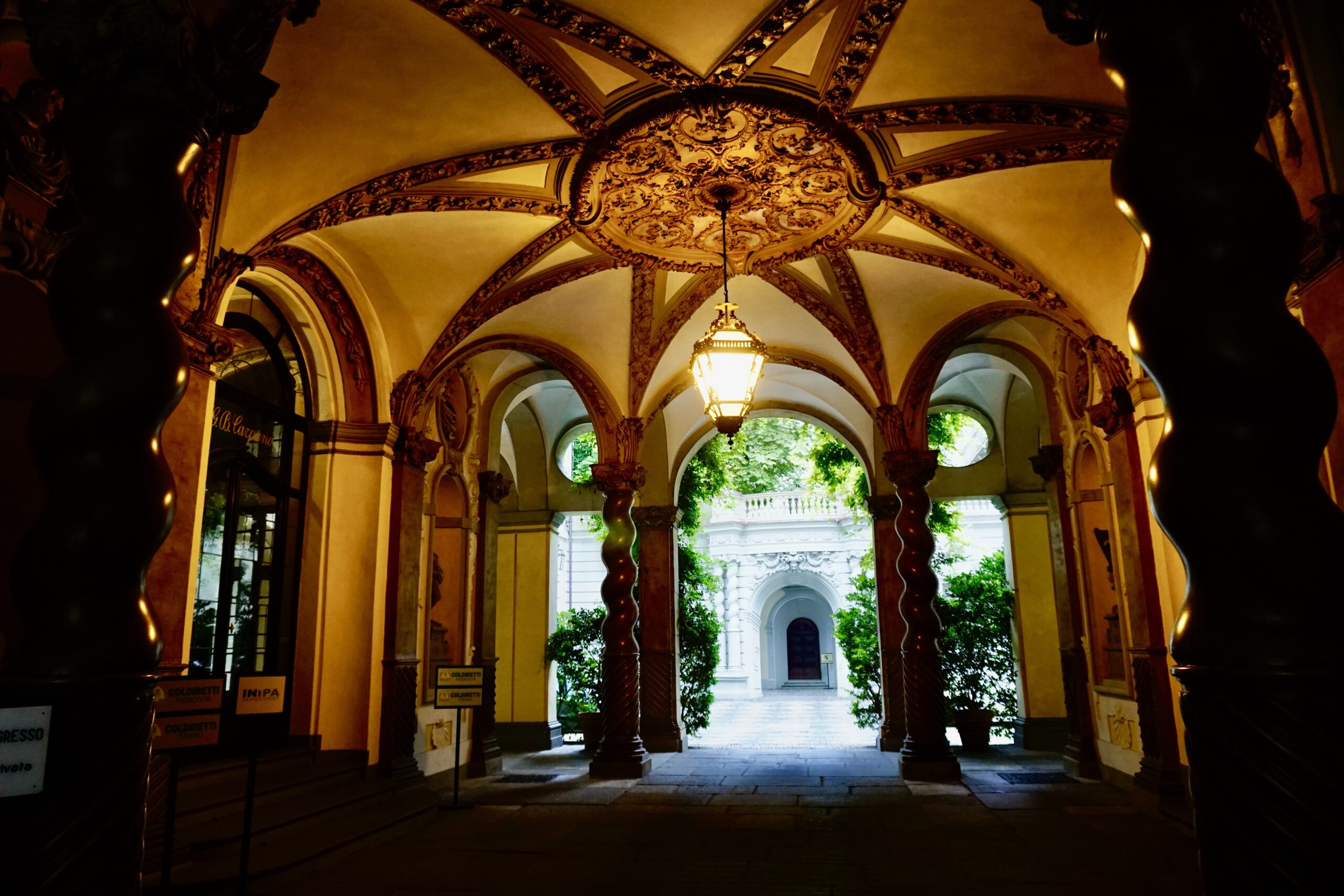 Above: An example of the interior beauty in the city of Turin.
It was only fitting that after a small respite and plenty of delicious food at the local trattoria, we headed back to the Workation Village for what can only be described as carnage. Or, more specifically, a late-night disco and drinks!
The Workation Nears its End
Day 3 was a sports day, and as a protestor against all things sporting, this was the day I dreaded. I opted for the least sporting role of refereeing the very British game of rounders! Others took a tour of the local landscape on e-bikes, and while there may have been one or two bumps and scrapes (or broken collarbones) on the way, the feedback was very positive all in all.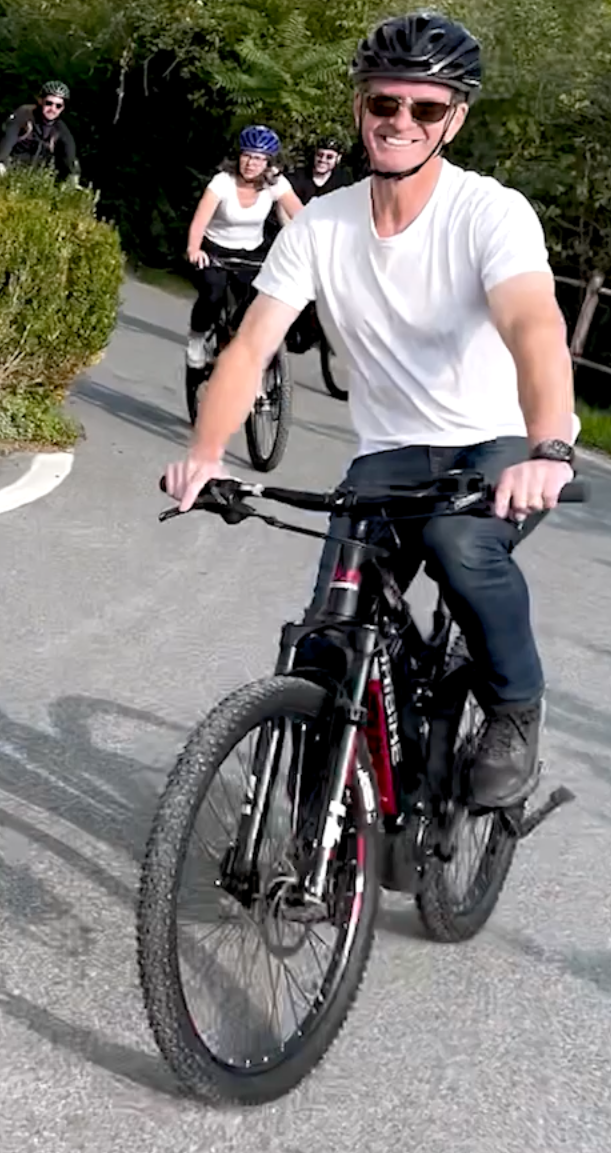 Above: No broken collar bones in the InterWorks caravan… Yet.
So as I write this blog, I am brought back to it's purpose: not only do I want to shout out the amazing culture for prospective employees, but also to say a huge thank you! I'm thankful to be working with some of the best people, to have such memorable times and for all of us being more than just colleagues who meet up once a year for stale turkey and a rubbish Christmas cracker.