When you work with technology, the pace of change can be dizzying. New solutions present themselves almost daily. So, how do you cut through the noise when you have something of real value to share? You do your research, connect with the people who can benefit most from your solution and then communicate that value clearly.
That's exactly what we're doing with ServerCare by InterWorks – our all-inclusive server management offering for analytics platforms like Tableau Server, Alteryx Server and Matillion. Some of you may be familiar with ServerCare already, but we're juicing it up with a new look and a clearer vision. Alongside all of that, we thought this would be a great opportunity to share the origins of this managed services package.
Check out the video below for the rundown. Then, read on to learn about the new logo, how ServerCare came to be and what it can do for your organization.
First, Why the New Look?
Who doesn't love some fresh branding? In truth, InterWorks has always been the type of place where we build and prove our solutions before we attach a megaphone to them. We just want to make sure everything we do is focused and properly supported before rolling it out to the wide world. ServerCare is no exception. Though we've been managing server environments for years, we felt that now was the right time to make things more official with ServerCare-specific branding. You might say "it's just a logo," but we care about logos and all manner of details. All you fellow logo lovers out there can dive into the deeper meaning below: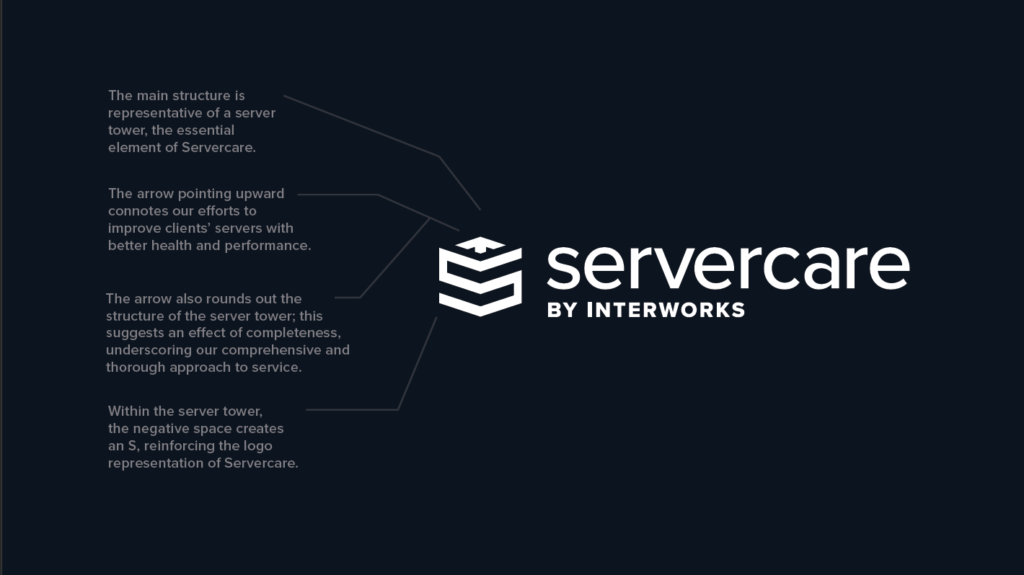 Above: The meaning behind the ServerCare logo.
How Did ServerCare Start?
Even before becoming the first Tableau partner in 2009, InterWorks had been a thriving IT services consultancy (and we still are today) for over a decade. At our core, that's who we are. When big data and visual analytics started to become in vogue, we identified it as the next frontier in which we could help our clients. In the early years, our BI and IT services practices largely operated on somewhat different planes.
This all changed in 2012 when a small team of InterWorkers, with the full support of CEO Behfar Jahanshahi, identified an opportunity to bridge those two worlds with server management and hosting services. Soon after, the team stood up the first fully InterWorks-hosted and managed Tableau Server for a client (whose environment we still manage today). After quietly winning new hosting clients, the next breakthrough came in 2015 when interest grew for support specific to Tableau Server with SLAs on response time. Thus, the SLA Team was born.
For some time, we didn't know what the limits were with hosted offerings. We fielded proposals for portals, proxies, SQL Server and anything else clients wanted us to manage. When the 2018 InterWorks Summit rolled around (our internal company-wide meetup), our hosting and Tableau Server teams decided that it was time to consolidate our managed Tableau Server offerings into something more substantial: ServerCare by InterWorks. What started as a handful of server environments managed by one or two InterWorkers has grown into dozens of server environments managed by a team of 16+ InterWorkers.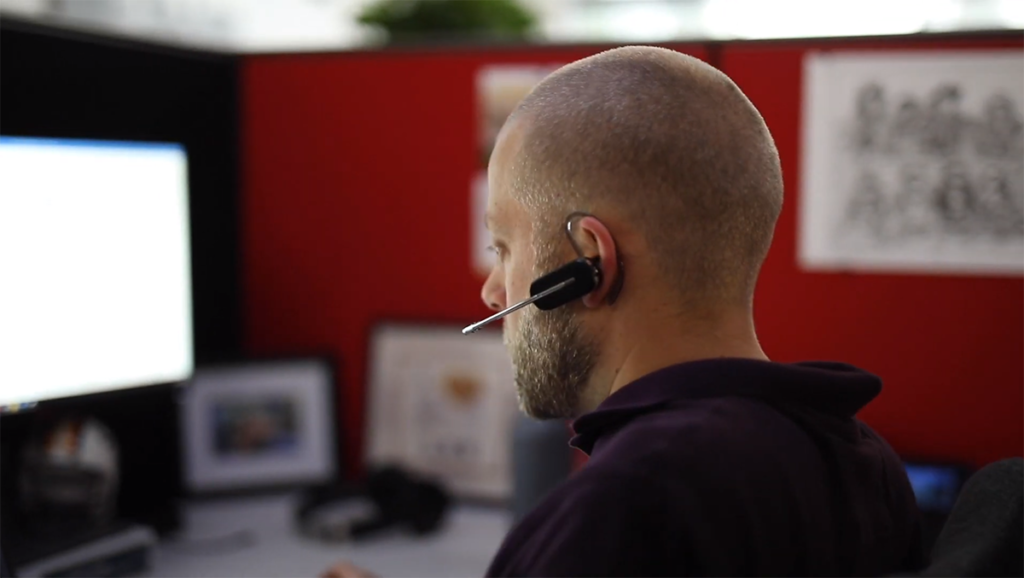 Above: Systems Engineer Marshall Roy providing server support.
How Does ServerCare Work?
If you own Tableau Server or another supported analytics platform, it must live somewhere, right? For a lot of people, the default answer is that it is hosted on-premises by their IT department. That burden of management can complicate things and is a full-time job. Not every IT department is equipped for that kind of responsibility. That's where ServerCare comes in. With ServerCare, InterWorks can manage (and even host) your analytics platform for you. That means less stress for you and more freedom to focus on building great dashboards.
Here's a quick glimpse at just a few of the big benefits found in ServerCare:
24/7 monitoring
Managed application upgrades
SLA with guaranteed response times
Operating system patching
Detailed performance assessments
Service status and alerts
As a fully managed server solution, there's much more to be found in ServerCare. The big takeaway here is that InterWorks can manage your entire server infrastructure for less than the cost of a full-time admin managing it for you. Our clients have found that to be an invaluable service to keeping their environment current, performant and secure. Most of all, they appreciate connecting with server experts who actually care about their environment and success.
"Whenever you pick up the phone, call us, open an email or send us a ticket, your first interaction with ServerCare is going to be with an expert in one or more things. You'll find that you're on a first-name basis very quickly with the engineers who are most familiar with your environment and feel like we're part of the team – because we are."

– Jonathan Lundin, Regional IT Practice Lead
Get Started with ServerCare
Interested in learning more about how ServerCare by InterWorks can streamline your analytics practice? You can head over to our ServerCare page to get the full details. If you prefer to talk to one of our talented humans, you can also reach out today to see if ServerCare is a fit for you.