When people think of the reasons they love fall, usually things like football, pumpkin spice and holidays come to mind. But for us? InnoTech Oklahoma! Don't get us wrong—we love all those autumnal goodies, too—but big annual tech conferences just really get us excited.
This year, we're proud to be a presenting sponsor once again for the 14th annual InnoTech Oklahoma. This event is the largest regional gathering of some of the top minds in tech and will be held at the Cox Convention Center in Oklahoma City, OK, on October 22. In-depth workshops, deep discussions, tons of networking opportunities and even more giveaways are packed into this one-day event.
Swing by the InterWorks Booth
When you're in between sessions and have some time to spare, spend it with us! Drop by our booth for conversations with our team of experts, more swag than you could ever want (but trust us, you want it) and some big giveaways. Plus, we'll have a big Plinko board set up for you to test Fate and see which prize she has written in the stars for you.
Attend a Session with InterWorks
After you walk away with your winnings, be sure you make it to one of the sessions we're hosting.
Andrew Wooten and Adam Larch will be leading this session.
This session, part of the IT track, will talk about emergent tech trends and the ways they'll influence future industries. You'll hear how disruptive technology is forcing companies to stay even more flexible and adapt faster than ever.
South Central Practice Lead Mat Hughes will be sharing his expertise as this session's speaker.
Part of the BI track, this session will help you make sense of the inundation of data technologies available. We'll help you identify the most effective tools for your BI stack that will create the best solutions for your analytics needs.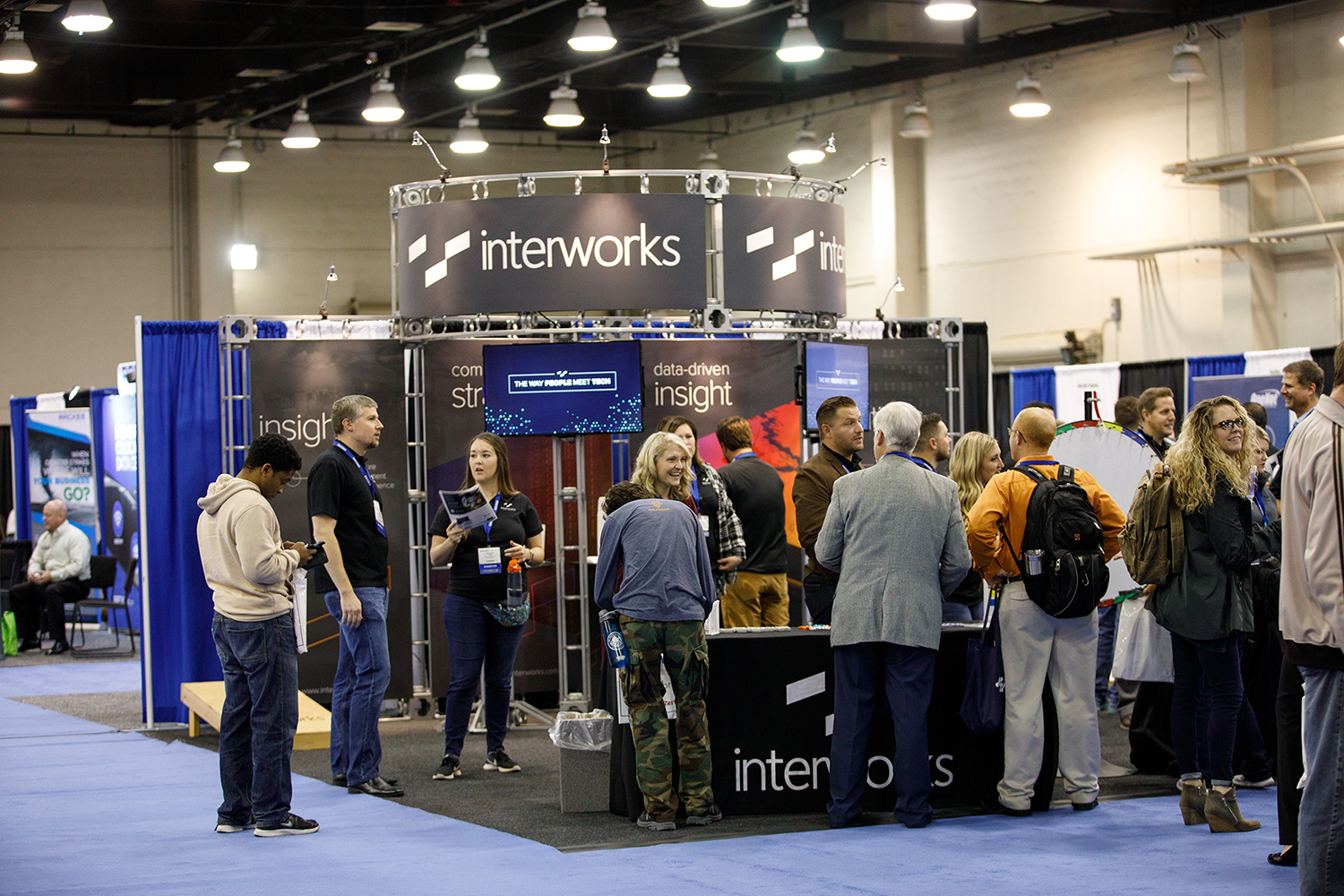 Above: The InterWorks booth and some of our team at InnoTech 2018
See You at InnoTech
One of the premier tech events in the region, you won't want to miss out on InnoTech Oklahoma. To learn more about the event and everything by visiting the InnoTech website, and remember to use code INTERWORKS9C to register for free!