The second conversation featured in our all-women-focused episode of Podcast Your Data is one between host Ricki Thompson and the InterWorks Global Marketing Manager, Jenny Parnell.
Data, but Make It Design
Jenny came to InterWorks by way of a coffeeshop in Stillwater, Oklahoma, and a graphic design degree. The very first member of the marketing team—and the one tasked with actually figuring out how to "do marketing" at InterWorks—Jenny is no stranger to blazing new trails, carrying herself with confidence and humility at the same time, working hard and learning even harder.
Being the first marketing professional in the company, as well as being a woman in a male-dominated industry, Jenny realized the importance of being an advocate for herself (and her female colleagues). Impostor Syndrome is a real thing with real ramifications, but Jenny didn't let that deter her from owning her role and growing her skillset, expertise and experience. When most of her university counterparts were moving into design agencies, she chose the technology industry, and while it may not have been what was expected, the opportunity became a block of clay that she was able to shape, mold and make her own.
"You belong where you think you belong, and you have to tell yourself that over and over again."
When it comes to female role models, Jenny ardently admires Oprah Winfrey, Michelle Obama and Beyoncé. These are individuals who model what Jenny sees as strong leadership behavior: they care for other people, make change happen and embody what it means to be confident. Being a woman is hard, and we are taught in many ways to diminish ourselves, so the picture of strong female empowerment these women exemplify is especially valuable today. Below is an excerpt from Chimamanda Ngozi Adichie's essay on the role of women in society that encapsulates an aspect of this struggle: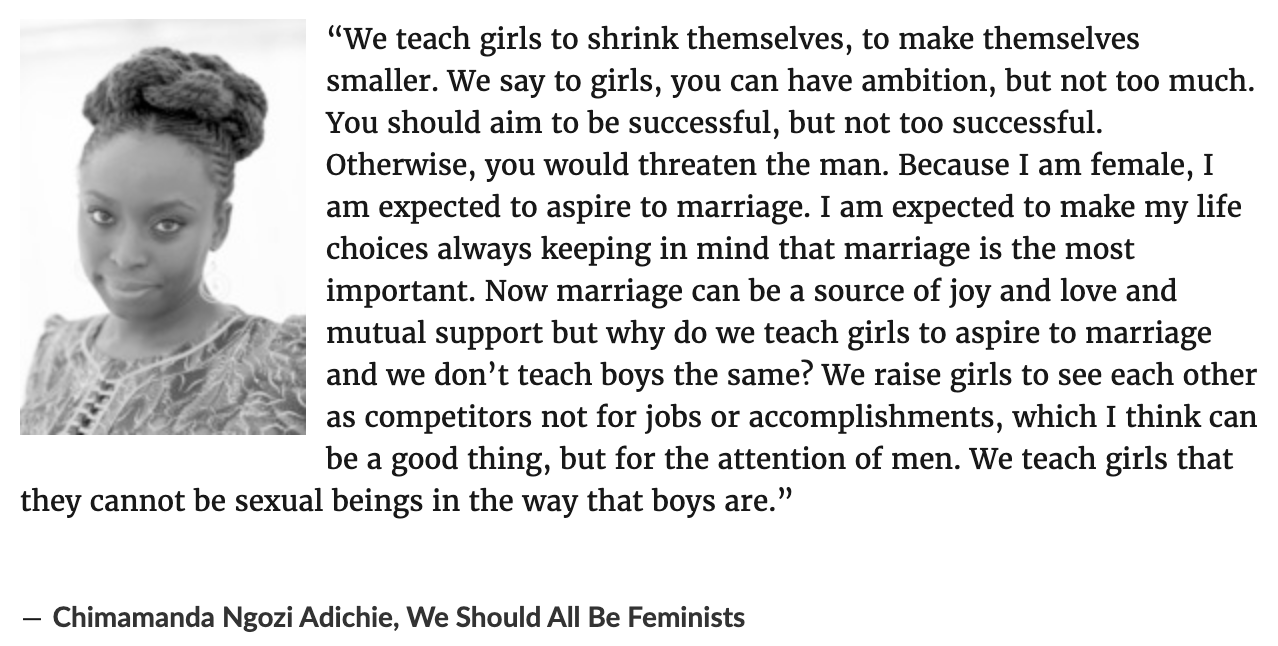 Press into Discomfort and Speak up
While the entire interview with Jenny is full of gems—give the episode a listen!—here are some of the biggest takeaways that anyone can apply, no matter their gender, job description or season of life.
You have to talk about the hard things!
Don't be afraid of saying you don't know.
Don't get caught up in any traditional stereotype of a role.
Figure out what you value and go after it.
Changing a culture is all about changing behaviors.
It doesn't matter that you don't know things. The biggest determining factors in success are a willingness to learn and grow.
Women: don't succumb to the stereotype of having to be in competition with one another. Support each other.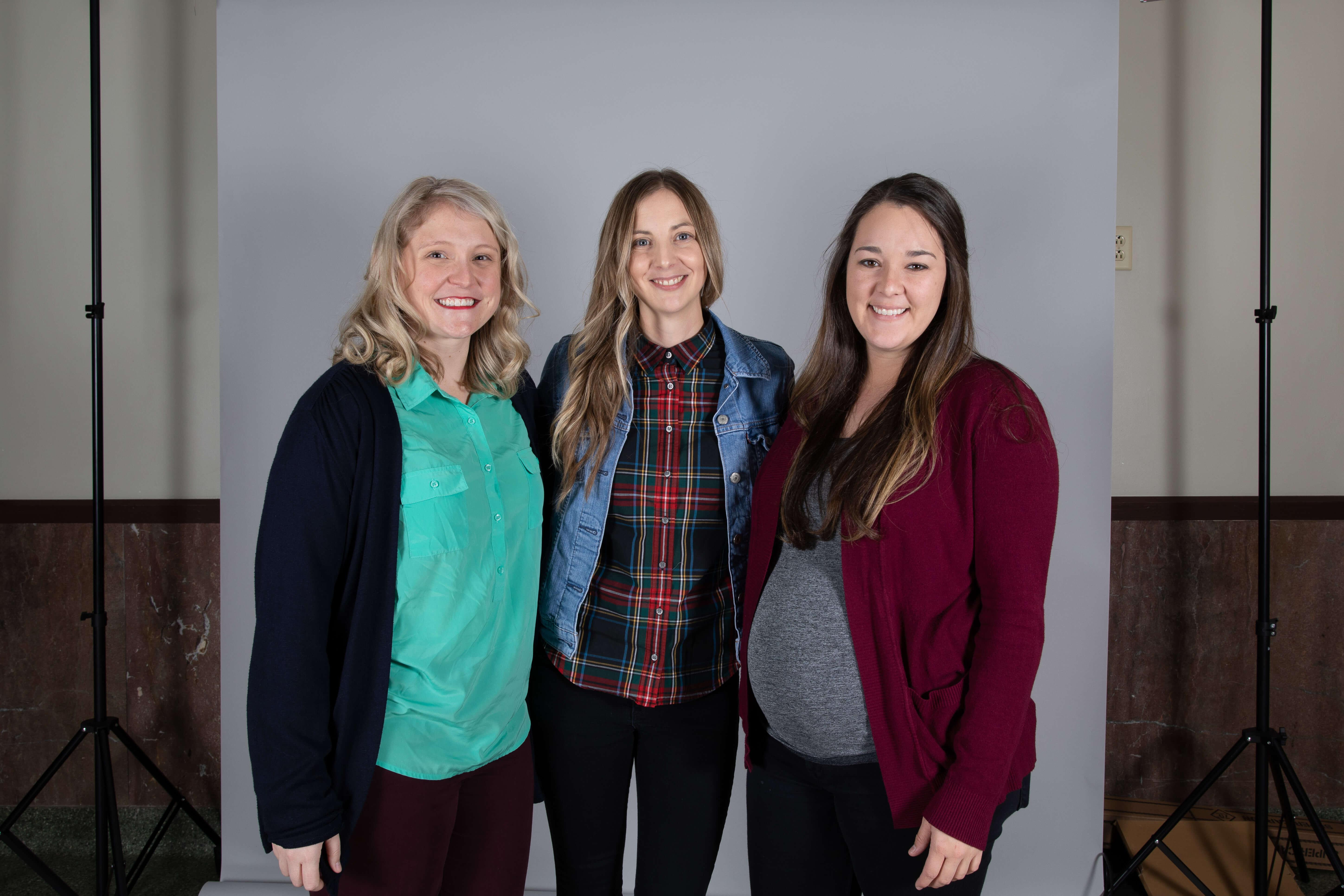 Above: Jenny with the events team, Morgan and Brittany, at the InterWorks Company Summit 2018