We might love video games more than your average tech company. This series features several stories of nostalgia, including how gaming has directly led to careers and influenced our team.
This post continues our celebration of gaming but veers away from the traditional "video game." Here, you'll read about the forerunner of the video game and the dominant gaming device for decades—the pinball machine—as well as some of the most prominent desktop computer CD-ROM video games.
Let us commence this journey to the past.
Except for the occasional classic arcade game, I do not play video games, per se. However, I LOVE pinball, which dominated arcades long before video games. Pinball to me is a wonderful mixture of art, physics, design and history that's intertwined into a gameplay that's both analog and digital. My favorite machine is Addams Family: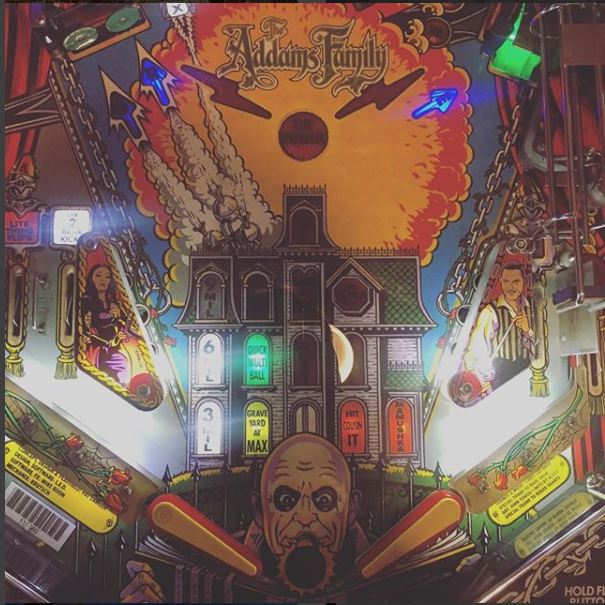 My city—Portland, Oregon—also loves pinball. It has more machines, both in total and per capita, than anywhere else in the country. And I know because I did the math.
View this post on Instagram
View this post on Instagram
Above: Passing down my meager skills but high enthusiasm for pinball
What was your favorite video game growing up? Why'd you love it so much?
The most memorable games for me were Roller Coaster Tycoon 2 and the original Sims. I loved building parks in RCT2 and making things work together for park guest satisfaction. I love the entire design part of both RCT2 and The Sims; I really just loved building and designing houses.
The other video game was called "My First Sony Electronic Sketch Pad," which was like an iPad or drawing tablet that connected to your TV. You could draw on the pad and display it on TV. The interface also provided shape and color changes. I spent endless hours with this. The reason this is one of my favorites is because it really set the stage for my interest in graphic design: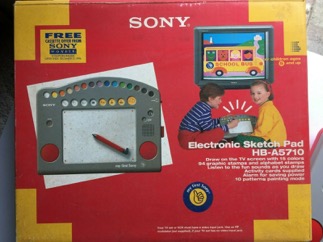 Above: the Sony Sketch Pad
Why do you think video/arcade games nostalgia has such a lasting impact? What influence do video games have on our culture/society?
I'll answer both of these at the same time. I heard recently that a lot of your childhood is figuring out ways to be "un-bored." You get really creative. I think video games, for me, meant using technology as a springboard even further into creativity. It also gave me instant access to a lot of tools or ideas outside of my immediate reach. For instance, I've always had an interest in art and design—I was always drawing on paper as a kid. But immediately with the digital sketch pad, I had something new to dive into. I think video games repeatedly open up new doors. I remember tons of expansion packs for The Sims and new versions of RCT throughout the years that really kept the excitement going while also staying familiar to me.
How did video games lead you to where you are with tech today?
Video games gave me a strong foundation for the build/create/repeat process in my work today. Most of that happens digitally. Graphic design is certainly tech-driven art. I also have Roller Coaster Tycoon on my iPad now, so I can revisit childhood park-building glory whenever I want.