We are so excited to announce yet another esteemed award for a member of our team! Brittany Dunn, InterWorks' Partner Marketing Manager, was recently inducted into the Splash Field Marketer's Hall of Fame. Splash is an innovative event marketing partner we've been teaming up with to deliver events smoothly and conveniently to clients. As a result of this relationship, nominations from colleagues and peers in the industry, and an unmatched work ethic, Brittany received this special recognition.
Our Very Own Field Events Hall-of-Famer
When talking about the talented individuals joining the Field Marketer's Hall of Fame this year, Splash describes their important role like this: "They are a liaison between sales and marketing, juggle many responsibilities and drive pipeline. Field Marketers are our fearless go-getters at the frontlines, who tame chaos, craft experiences and get BIG results."
This description proves uncannily accurate when it comes to describing Brittany's impact and influence within InterWorks and how she uses her creativity and determination to expand and enhance the business. But, to add to a broader picture of who Brittany is and just how integral she is to marketing, events and partner management at InterWorks, we've included some reflections from colleagues—plus, we just love celebrating the achievements of our team!
Brittany's Deserving Accolades
"It's near impossible to describe Brittany's ability to create masterful events that showcase the broad range of InterWorks' products and services. She continually raises the bar for what's expected at industry events and has made InterWorks a trendsetter in the industry. Even when challenged by two years with almost no in-person gatherings, Brittany pushed beyond InterWorks' traditional Field Marketing strategies and created impressive, personalized experiences for customers and coworkers. Brittany can take a nugget of an idea and turn it into something spectacular in record time. We're lucky to have Brittany lead our Field Marketing team!" – Amanda Robinson, InterWorks Field Marketing Coordinator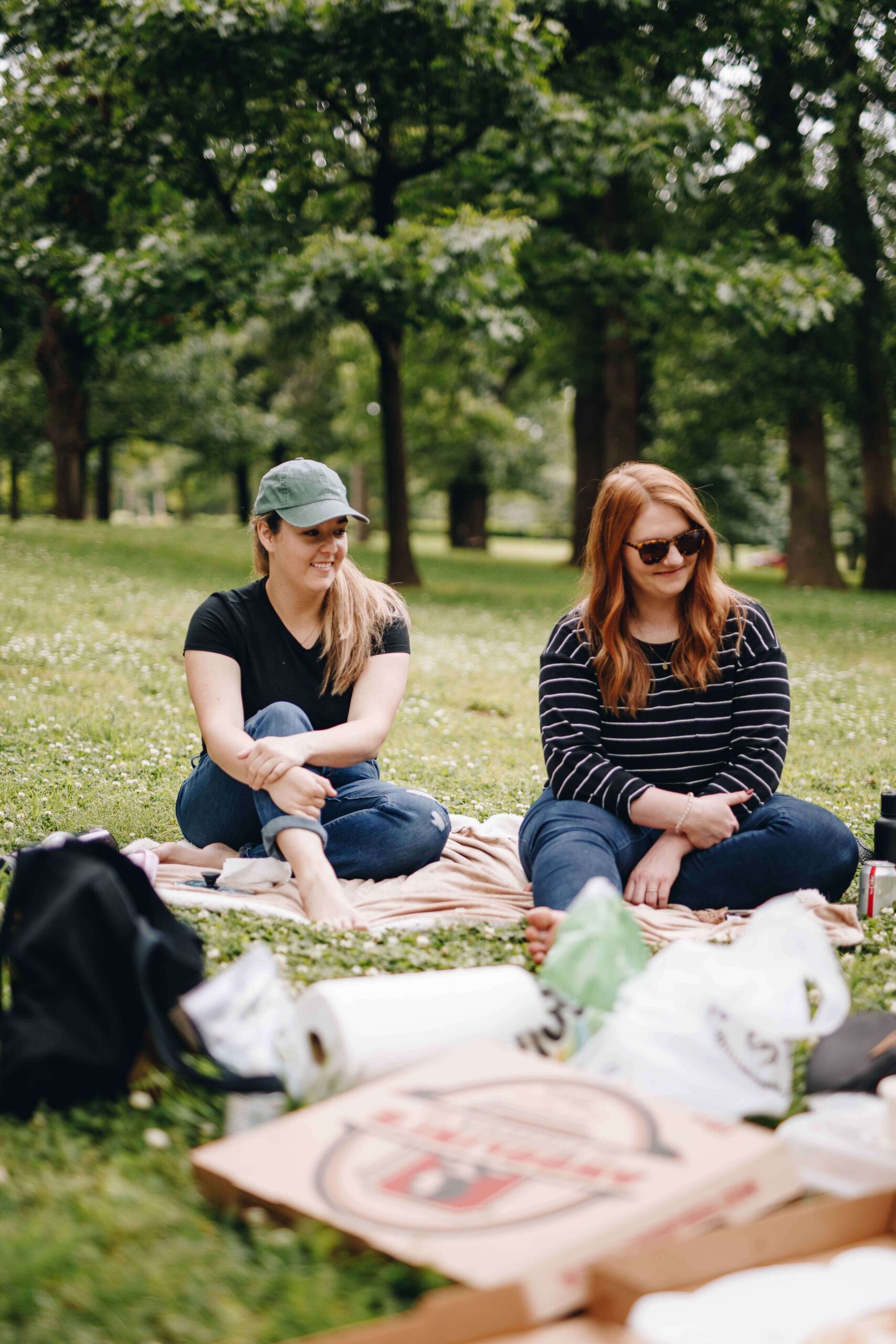 Above: Brittany and Amanda at the Marketing team meetup in May 2021
"I've worked with Brittany for several years, and in that time, she has continued to amaze and impress me at every turn. Throughout her time at InterWorks, Brittany has helped just about every team in some way. It is incredible how Brittany instantly becomes a valuable addition to any team! No matter what task is thrown her way, Brittany knocks it out of the park. Whether is it planning an elaborate Christmas gala or managing a product website launch, I can't imagine a better person to put in charge."
– Derrick Austin, InterWorks Curator Platform Lead
"Brittany being inducted into the Splash Field Marketing Hall of Fame shows how awesome she is in her role. In every task Brittany touches, she will see it from start to finish and will execute things perfectly. She has a true gift in the event planning world, and we are honored at InterWorks to have her contribution. She is deserving of this praise, and I couldn't think of a better person to be inducted into this awesome Hall of Fame."
– Chelsie Wilson, InterWorks Manager of Payroll, Benefits and Employee Experience 
"I mean, what can I say about Brittany other than she has been the backbone of InterWorks' event and experience strategy for over eight years. What our audiences see are incredibly orchestrated events/conferences and customer experiences, which InterWorks has a great industry reputation for, thanks to Brittany. However, what our audiences DON'T see is that Brittany has also mastered the art of experiences internally at InterWorks through imperative company summits, company celebrations and other gatherings (and even continued to do virtually over the past two years). There is a major behind-the-scenes element of all Field Marketing, and Brittany is a driving force of progress when it comes to experiences taking shape. Her impact is certainly felt by the Marketing team and all of InterWorks. Brittany and her work are definitely worth high praise and celebration!"
– Jenny Parnell, Global Marketing Manager 
A Legacy Worth Celebrating
We're so proud to have Brittany on our team and to have learned, grown and benefited from her excellence and influence over the years. There is much more we could say about her strengths and the mark she's making at InterWorks, but we'll wait for her next Hall of Fame induction. With such a commitment to and passion for what she does, we're sure there are many more honors to come!