February is a magical time for the Tableau partner community. It's when Tableau holds their annual Partner Executive Kick-off (PEKO) events across the globe. InterWorks and InterWorks Europe had the honor of attending PEKO festivities in Seattle and London to celebrate 2019 and plan for 2020. One reason we love these events is because it affords us the opportunity to connect with Tableau in person on how we can continue to empower the global Tableau community together.
In that same spirit, Tableau also uses these PEKO events as a chance to honor their top partners. We're thrilled to announce that InterWorks and InterWorks Europe were awarded three 2019 Tableau Partner of the Year awards in total. They are as follows:
Reseller of the Year, Americas
Reseller of the Year, United Kingdom and Ireland
New Customer Acquisition, Americas
We'd like to take a little time to zoom in on each geo, starting with the United Kingdom and Ireland.
The UK&I Stars
First and foremost, a huge congratulations to the UK&I InterWorks Team and the wealth of consultants who execute the best work. Thanks to our Partner Managers at Tableau, Amanda Richardson and Alex Nicholson, for supporting us this year. And special thanks to the Tableau Public Sector team, consisting of Paul Heather, Ian Hartley and Janet Broome, for their constant push to improve and their willingness to share their extensive knowledge of healthcare. Finally, thank you to Tableau and the wider team for building amazing software with an outstanding community.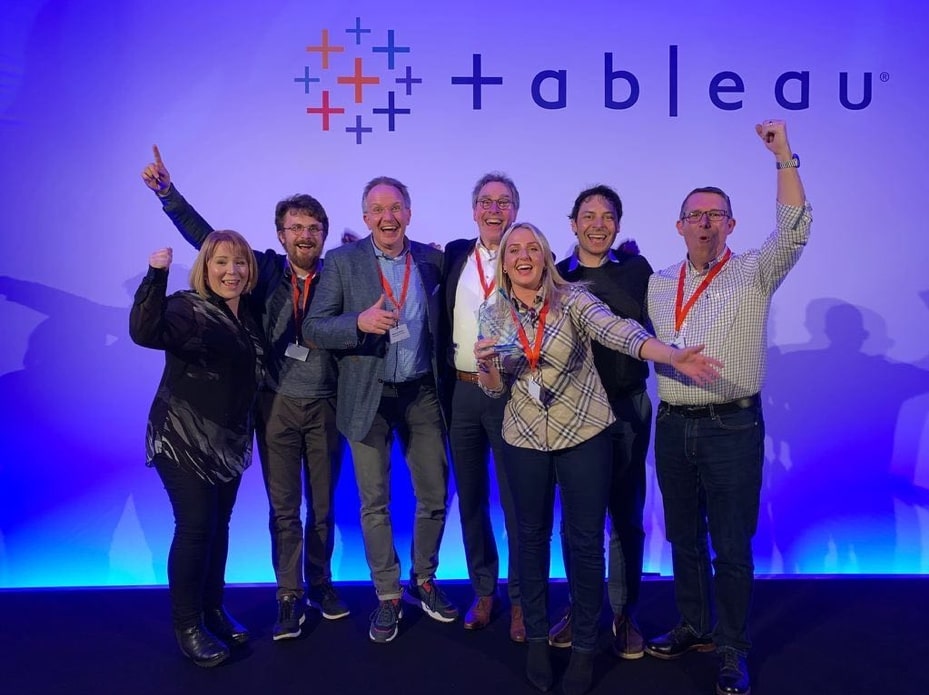 Above: Some of the InterWorks Europe team at PEKO in London
The Americas A-Team
For the Americas, we'll start by thanking our U.S. Sales team and all the wonderful consultants who make our work possible. Our Partner Manager at Tableau, Jennifer Fonseca, also played an invaluable role in our success. Of course, we want to thank the entire Tableau team for being such excellent partners in every facet of our work. Thanks to this wonderful collaboration, we were able to help a record number of existing and new clients with their Tableau needs.
Above: Some of the InterWorks team and Tableau team at PEKO in Seattle
Some Final Notes
We feel it worth mentioning that in addition to all the people mentioned above, everyone at InterWorks plays an immeasurable role in our collective success. This includes teams in the U.S., Europe, Australia and Singapore. Everything we do is a joint effort, and we rely on the skills and expertise of each other to deliver quality services and solutions to our clients across the globe.
We're also more excited than ever to continue working with Tableau. There's good reason that: for the eighth consecutive year, Tableau was listed as a Leader in the Gartner Magic Quadrant for Analytics and Business Intelligence Platforms. Beyond creating and supporting a great platform, they're just wonderful people to work with who share our values of doing right by the client.
Let's Work Together!
Are you an organization looking to make the most of your Tableau investment? The InterWorks team would love to help. We'll add that Tableau is just the beginning of our expertise—we can also help with your entire data stack. Reach out to us at our Contact Us page below with your needs to see firsthand what we can do for you. If, instead, you are an aspiring consultant looking to join a team of bright and talented analytic minds, then we'd love to have you on our team! Head to our Careers pages to see our open positions.