When remote-connecting to a Windows Server 2012 or 2012 R2 computer, I have noticed that the mouse movement on the screen is often jerky and frustrating!
There is a very easy fix for this. Simply edit the Mouse Properties to disable pointer shadow.
Go to: Control Panel > Hardware > Mouse
Select the Pointers tab and un-check Enable pointer shadow.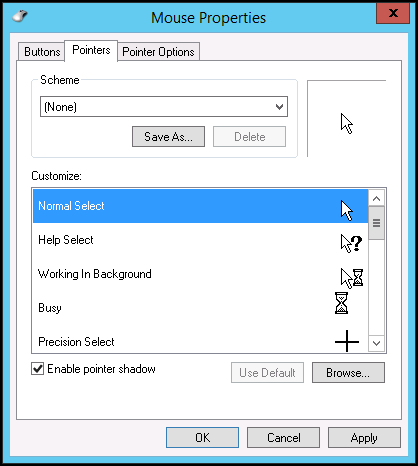 Click Apply. You should now have smooth-as-butter mouse movement!