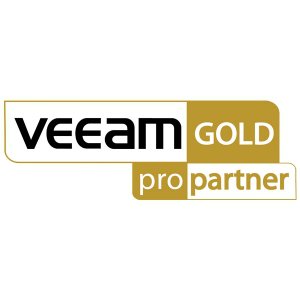 InterWorks is honored to become the latest Veeam Gold Partner! Having collaborated with Veeam as a Silver Partner since 2008, InterWorks has consistently implemented the best in data backup and restoration for our clients. That's a lot of "tech talk," but what exactly does this mean for our clients going forward? Veeam Gold Partner status enables InterWorks to host more events and can also give better discounts to our clients for their data restoration and replication needs.
Of course, this new level means much more than events and discounts. Our partnership with Veeam took a "personnel" turn when InterWorks' own Systems Engineer Ideen Jahanshahi claimed the title of "Best Veeam Engineer in the World" for the second consecutive year in the fall of 2015. With many more InterWorks' consultants learning Veeam technology and acquiring new certifications, we're actively growing and improving our team to better serve our clients' backup needs. Our goal isn't just to have the best Veeam engineer, but an entire team of them.
Thank you Veeam for making InterWorks a Gold Status Partner and for creating such helpful technology. Thanks also dedicated to our team for the hard work they put into earning this distinction.