A little bit of backstory: I worked as a barista in coffee shops for over six years before I started my career in marketing at InterWorks. I love tech and marketing, but damn … I really love coffee. Even though I am not a barista anymore, my favorite moments in life seem to all surround the experience of coffee: making coffee every morning at home for my partner, enjoying an afternoon pour over at the office, visits to coffee shops around town (Tulsa is a coffee mecca) and exploring new coffee shops anytime I travel.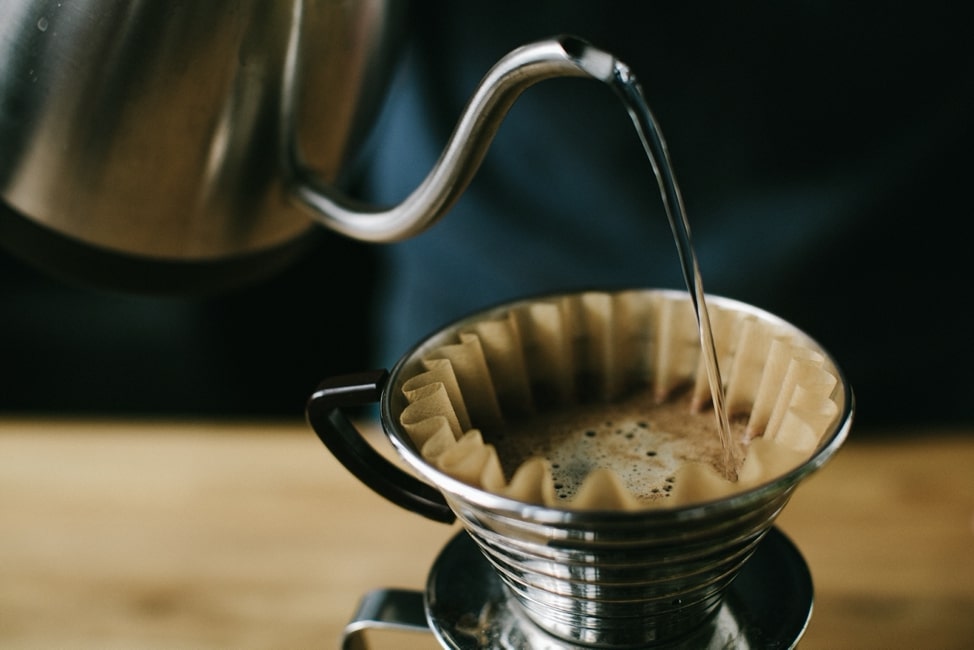 In my role in marketing, it's often my job and my honor to think of new, innovative ideas to connect us to the right people at the right time. Our company provides guidance for those diving into tech and data. Tech and data aren't necessarily my strong points, but coffee is, and when I think about it, there are numerous parallels and overlaps between these two areas. So, I tend to pull what I know about coffee into the marketing or brand experience of InterWorks to help me out. Here are some lessons I have learned and would love to share:
Coffee is special because it connects us. Technology is the same.
I've seen the technology industry take twists and turns in my nine years here. In marketing, social media is likely the place where I have seen the biggest changes—some of them healthy, some of them not. Recent allegations about the misconduct of Facebook with their data practices or the addictions we have to apps like Instagram are often topics of discussion I have (over coffee with friends). Sometimes I can view technology as the catalyst for positive or negative change. Sometimes, I'm not sure how I feel about it. What grounds me is this: Technology is like coffee. It's meant to help us make valuable connections. Have you ever had too much caffeine and then you felt bad? Maybe that's how technology can affect us, too, sometimes. Too much is too much. But in the right doses, it's really helpful.
The InterWorks approach: We want to make things authentically helpful for our clients. We are proactive in making sure we aren't overselling solutions that our customers don't need. We want the right blend (no shortage of coffee puns here) of solutions/products/services that keep our customers connected to their technology in the best ways. It's our responsibility to make sure things aren't getting out of hand since we are the experts. Kind of like that time I had a coffee customer ask for 10 espresso shots … not a good idea, my friend.
Lots of people enjoy "getting coffee" but don't actually like coffee.
It wasn't unusual for people to love the idea of meeting friends for coffee, only to get there to look at the menu and say, "I don't actually like coffee. What should I get?" I actually loved this part of my job as a barista. It allowed me to ask questions to help people find something they would really enjoy. Sometimes they would be brave and try a coffee drink, while other times it was something like tea. Their caffeine-loving friends would arrive and join them. Everyone's experience was better because they each got something they liked. Eventually, some of the visitors who initially didn't like coffee would visit so often that they got braver with each visit. Over time, you help can take someone from being a non-coffee drinker to a super confident "I'll-take-a-shot-of-espresso-please" coffee connoisseur.
The InterWorks approach: We meet people where they're at with tech and data. You may be the most advanced, confident technology enthusiast out there. We're ready to collaborate and learn from you. Should you join our team and start helping clients, too? Maybe you're just beginning in tech or don't know how to get started with your data practice. Amazing! Let's talk and see how to take the first step that makes you comfortable. Maybe you're looking to refresh or improve your skills. I often had coffee lovers come in who'd want to know how to make their coffee experience at home more special. New beans, new grinder, better or different brewing methods… There are lots of options. Endless options. Tech is no different.
It takes a village to make a cup of coffee.
Have you ever stopped and thought about the journey that transpires for that americano to make it to the mug in your hands? It's pretty incredible. Coffee beans are harvested from cherries. Coffee trees thrive in different parts of the world. Most cherries are handpicked, sorted and processed. Then they are sold and shipped as green coffee beans. Roasters take the green coffee and work their magic. They make new creations of blends or maintain a purist effort with single-origin coffee. Next, roasters take their product to the market in so many different ways, it's hard to count. In a coffee shop setting, a roaster's products can be prepared and delivered, again, in too many ways to count. Every phase of this journey and the people involved have a different stake and responsibility to make the end product high quality for you.
The InterWorks approach: What it takes for our team to deliver the best tech and data solutions to our customers is a journey. Whether it's our commitment to having the right partners who hold similar standards of excellence as we do, or maintaining a focus on our employees' professional development and industry knowledge so that we can deliver the highest degree of customer satisfaction, what we do is multi-faceted and multi-leveled. Lots of moving parts, critical decisions and care go into making sure the customer is getting their needs met, and sometimes, they might not even know what it really takes to get us there. That's our job.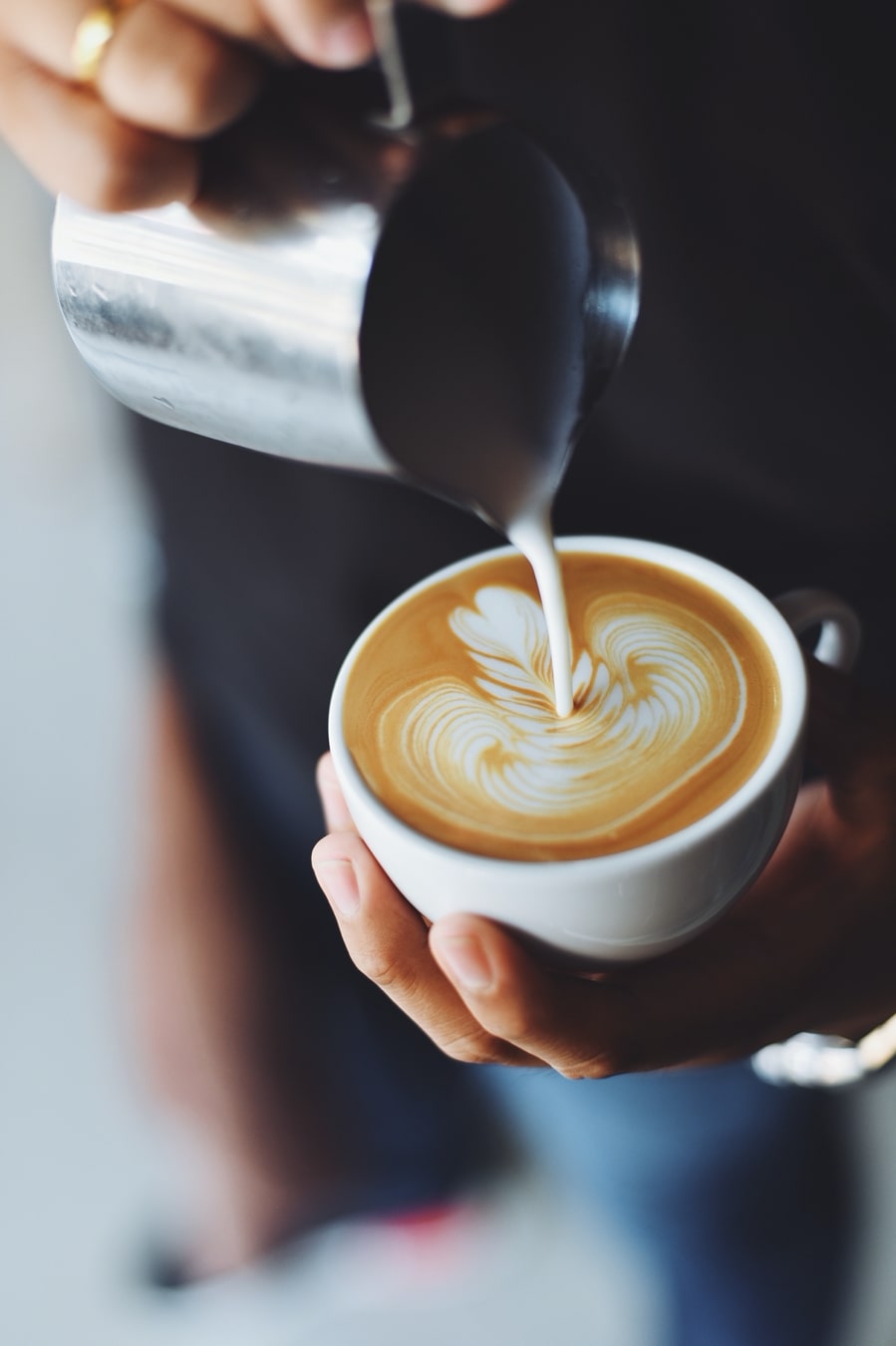 Get the customer experience right: pay attention to the details, be consistent, be helpful and show care.
Working as a barista, I really loved getting to know the customers. After someone places their order, there are a few minutes there where you have to make the drink. What are you going to do to fill that time? This is the true art of being a good barista. You get to learn more about your customers and connect with them; you get to find out what's important to them. You also pick up on what they like and how you can continue to make the experience unique to them.
For instance, the regular who likes a medium latte to-go but you know has a busy schedule getting her kids to school every morning before going to the office? Maybe you start her drink when you see the car pull up in front of the shop, so she can get in and out quicker. This might be the only time of the day where she gets something special just for herself.
Maybe it's asking regulars about their weekend plans or remembering their birthday. Maybe it's having dog treats for their furry friends who also stop by. Maybe it's having a newspaper on the counter for the introverts who don't want to chat (but eventually they will be the most interesting customers you'll ever meet when they do decide to chat).
Maybe it's remembering their name, the spelling of their name, what their order is and making it just right for them every time with care. Maybe you can pay enough care to everyone equally that even the grumpiest regular will end up flashing you a slight smile and a "We'll miss ya" on your last day when it's all said and done.
Whether it's our commitment to having the right partners who hold similar standards of excellence as we do, or maintaining a focus on our employees' professional development and industry knowledge so that we can deliver the highest degree of customer satisfaction, what we do is multi-faceted and multi-leveled.
The InterWorks approach: Treat every customer with care. Every customer is going to have a unique need or want from their tech/data. There is precious time to learn what's important to each customer, and we want to use it wisely. Whether you're just learning about us but not yet a customer, we want to help. Explore our blog and community content, webinars, podcasts and other resources to learn more about us. We want to help you find out if we're the right consultancy for you and your team. If you're a customer, we're always going to pay attention to how we can make your experience with tech and data even better. We want to ask you the right questions, know your name, understand how to help and make you feel known by our team. We're all in this together.
Coffee isn't really about coffee. It's about people.
Coffee is great. But people are always better.
Working in coffee has given me many blessings that I am so grateful for. I've made some long-lasting friendships: coworkers, bosses, customers, dogs. I learned the art of meaningful small talk that turns into meaningful connection. I learned how to be both confident and curious in my craft—how to help others come to love the experience of coffee. I learned how making coffee is not as easy as it might seem. It takes constant practice, and industry trends will make change necessary. After life as a barista, coffee continues to be a motivating factor in my life. Aside from the caffeine benefits, some of the best conversations of my life have happened over a cup of coffee.
The InterWorks approach: In my nine years at InterWorks, I have met some great people. Lifelong friends, in fact. Behind the tech and data, there are people who make it all happen. Each one is unique in what they bring. We leverage that diversity in perspective to the advantage of our customers. We value our customers as a driving force in our mission. We stay curious about our industry, agile to change and mindful in approach.
Technology is great. But people are always better.