Note: This post was written collaboratively by Ricki Thompson, Marketing Generalist, and Carter Link, Graphic Designer. The post represents their collective experience at their first InterWorks Summit and Holiday Party. Find more accounts of first-time Summit attendees here. 
The InterWorks Summit is an annual event when we come together as a company to realign big-picture goals, review the last year and cast vision for the next, and intersperse our work with lots of play. As new employees, we had little knowledge of what our first InterWorks Summit weekend might hold. We did, however, have an inkling that we would love it.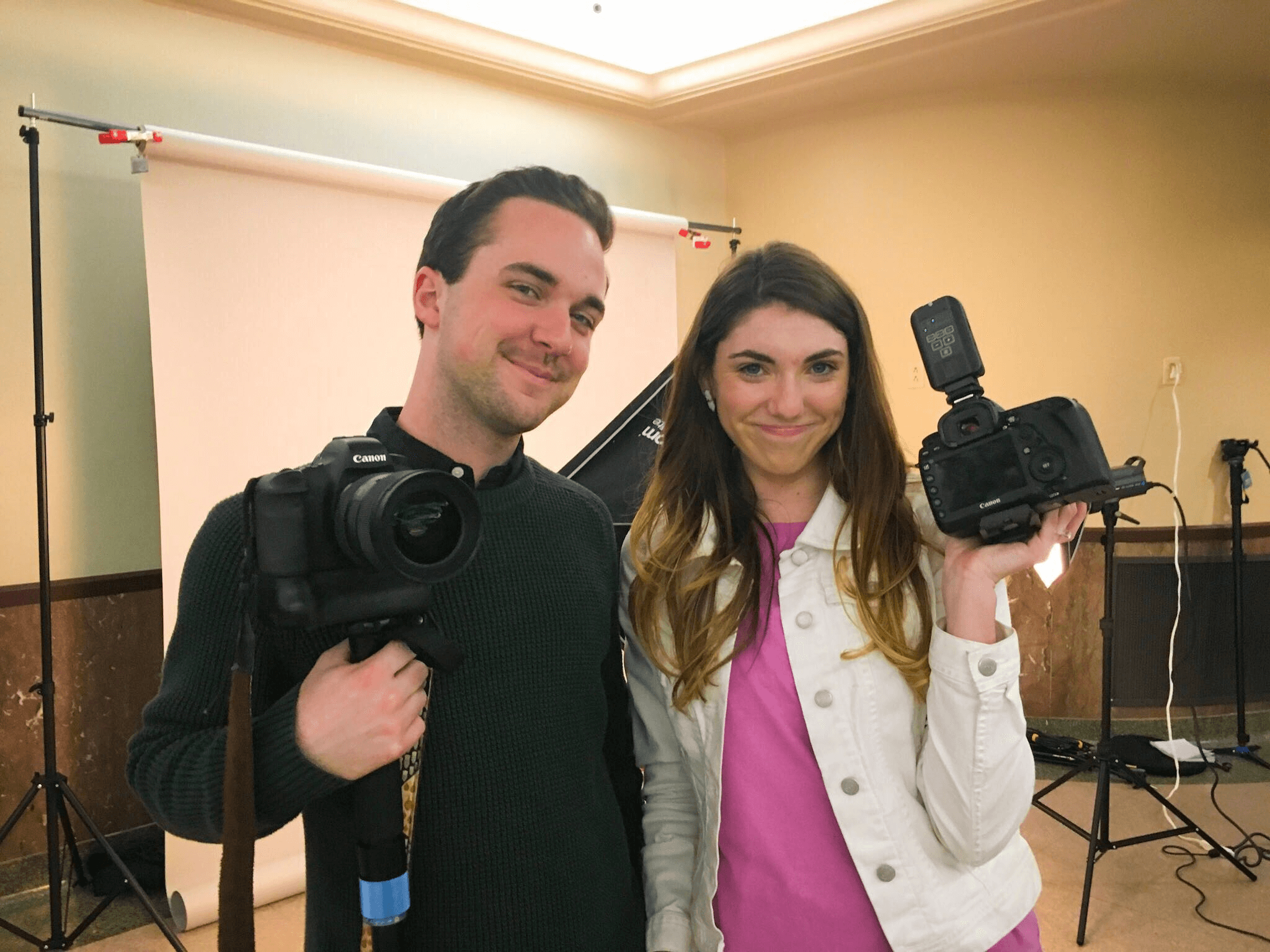 Above: Carter (left) and Ricki (right) taking company headshots at Summit.
Walking into the Summit, we put our cameras to the test and committed to making a highlight reel of our first Summit experience. We had been working at InterWorks for five months and two weeks collectively and knew we were stepping into a weekend vortex of 200 or so new faces with our cameras in hand. While shooting, we didn't have a particularly clear idea of what our final project might look like. Our vision was simply an honest representation of our company, culture and people.
Seeing InterWorks Through a Camera Lens
Summit was a whirlwind of shooting, learning and meeting people—we definitely didn't do much sitting. But while we were tired, this was an environment in which we thrived. One thing that struck us throughout Summit was the genuine sense of community we observed and felt. People who had clearly spent a lot of time slacking each other GIFs and laughing together on Zoom calls were hugging and enjoying face time with each other. We didn't ever really see anyone standing alone or absorbed in their phones because no one wanted to waste a moment of this reunion with old friends.
When Saturday rolled around, we had about six hours to take the footage we'd collected over the past 48 and turn it into something we would be excited to show at the Holiday Party. So we did what newly graduated college students do best: camped out at a coffee shop and cranked it out like a procrastinated essay.
In the end, we created this video, which has not been altered since the day we made it. Enjoy this short glimpse into our weekend starring the best thing about InterWorks: its people.
Video music courtesy of Broke For Free