This is the first post in yet another blog series covering DataGravity's Discovery Series. We're calling this group our "Discovery Series Solution Shorts," and these posts give you a broad overview of key features found in the Discovery Series. This post focuses on Search and Discovery. You can view all posts within this series on the Discovery Series Solution Shorts blog channel. For all posts on the Discovery Series, check out the Discovery Series blog channel.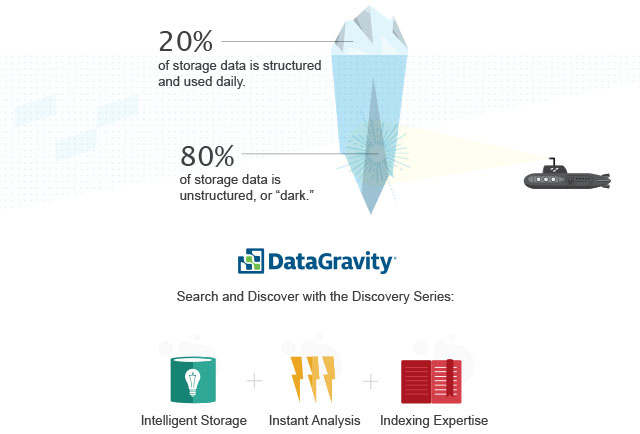 The saying about icebergs is that you only see the tip sticking up above the water. The enormous remaining portion is in the deep unseen. Unfortunately, that is exactly the story of data storage in most companies. That visible part represents those files that are actively used on a day-to-day basis, where the rest is quite literally "dark" storage.
According to organizations like Gartner, Forrester and IDC, a general rule of thumb is that:
Over 80% of stored data is unstructured.
Just like our iceberg analogy, that number of 80% represents the vast majority of spreadsheets, data sources, files and more that are sitting unused in a network purgatory. This large amount of unstructured data could add value and insight to the rest of the organization.
Solving this problem is one of the key features of the new DataGravity Discovery Series, specifically the Search and Discovery solutions.
Intelligent Storage
Traditional approaches to structuring the data center on "install and crawl" tools are, by their very design, behind the dynamic change in the stored data. Depending on the size of the organization as well as the number of files in their storage network, these types of tools are woefully inadequate in maintaining an accurate and current view of the data and files.
DataGravity is the first company to introduce "data-aware storage." Files are indexed as soon as they are added to the DataGravity storage network. The record of the file is updated each time the file is accessed with a full range of metadata fields.
Instant Analysis
With the indexing of all of the storage components now contained in a data-aware storage system, the entire system becomes available for analysis, evaluation and assessment. DataGravity includes tools to assist in pinpointing potential problems in your data storage.
Administrators can now:
Automatically audit sensitive data files for compliance, such as credit card details, etc.
Assess file usage frequency for optimization
Generate one-click, real-time reports on usage and users
Investigate security breaches or risks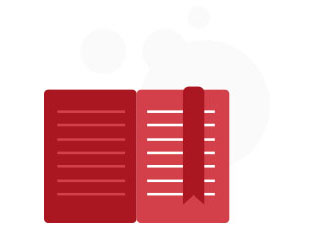 Indexing Expertise
With the instantaneous indexing of new or modified files, DataGravity can create a matrix of users that have accessed types of documents. This can be used by the administrator to flag subject matter experts by the level and frequency of their involvement. With this information, IT administrators can build competency teams, knowledge bases and topical experts.
This is invaluable for all types of organizations, but particularly so for industries that have knowledge-intensive business models.
This can also be used to build collaboration between departments and teams. The Search and Discovery solution offers an in-depth view into users and files in the storage system that will bolster productivity, foster innovation, and ultimately, impact the bottom line.
An All-in-One Solution
Leveraging capabilities like those found in the Search and Discovery solution of the Discovery Series would have previously taken several different tools, each requiring their own administrator, proprietary infrastructure and ever-increasing demand on system resources.
DataGravity's ground breaking technology changes all of that by integrating them into a single tool that has expanded these capabilities to the next level. InterWorks has partnered with DataGravity because we believe that their tool is the next evolution of data storage.
Want to find out more about the Discovery Series? Explore our list of current solution shorts below. Be sure to check back often for new additions.
You can also contact us today to discover how DataGravity can impact your organization specifically. As a DataGravity Elite Partner, we can help with scoping, purchasing, implementation and everything in between.