We received a letter yesterday from Don Joos, President & CEO of ShoreTel. In it, Don shared some high praise for all that InterWorks does to take care of ShoreTel customers. Here's just a bit of what he said:
"ShoreTel measures customer experience using the globally recognized Net Promoter Score (NPS®) to drive improvements in customer loyalty, ensure profitable growth and recognize our stellar partners. 
Your score surpasses what is considered world-class level of customer care in the industry. Your consistent performance in delivering an exceptional all-around customer experience is a tribute to your dedication to our ShoreTel customers."
We greatly appreciate Don's kind words and are thrilled to be setting a new, elevated partner standard in customer care. The credit, as always, goes to our hard-working team. They're the ones assisting clients day in and day out with their ShoreTel solutions. Their expert technical knowledge and friendly, around-the-clock support are what solidifies our reputation as a top-tier IT services provider. 
Our Recipe for Success
How exactly does an IT company surpass world-class customer care? We believe it starts with our culture. We built our culture around delivering the best possible solutions with the most talented individuals in the industry, all while being approachable and relatable. From day one, our primary concerns have been making clients happy and equipping them for success. This means actually caring about our clients' businesses, giving them the products and services they really need, and above all, forging lasting relationships.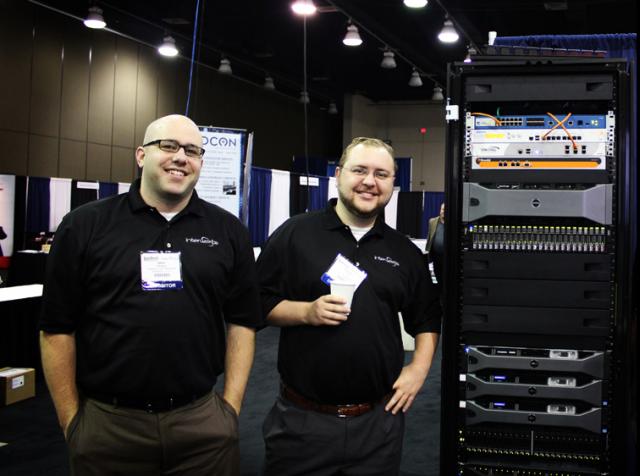 Like any good relationship, ours require hard work and understanding. It's this understanding that enables us to be the best at what we do. Continually earning recognition from partners like ShoreTel tells us something – it tells us we're doing things right.
Interested in learning more about our VOIP and unified communications capabilities with ShoreTel? Contact us today!
About ShoreTel
ShoreTel is the only provider of brilliantly simple unified business communications solutions that consistently leads the industry in customer satisfaction and lowest total cost of ownership. In addition to an award-winning, premise-based, all-in-one IP phone system with unified communications and contact center capabilities, ShoreTel offers cloud-based communications. ShoreTel Sky delivers businesses of all sizes proven and secure hosted VoIP, hosted unified communications (UC) and hosted contact center services.
About InterWorks
InterWorks is a total IT services and data consulting firm specializing in business solutions that remove distractions and improve efficiency. Partnering with industry leading names such as Dell, VMware, Ruckus Wireless, ShoreTel and ESET, InterWorks offers the hardware and know-how for any IT need. Through implementation of cutting-edge technology, application of expert knowledge and dedication to absolute customer satisfaction, InterWorks proudly maintains the reputation of a premier, all-in-one IT services provider.