We've always known our InterWorks team consisted of talented individuals, but it's an added bonus when other organizations recognize their hard work and expertise as well. We're so pleased to announce that Chelsie Wilson was recently honored as part of the NextGen Under 30 for 2021!
On its website, its organizational mission is described as such: "NextGen Under 30 recognizes and encourages the next generation of innovative, creative, and inspiring individuals who push the boundaries in various categories of endeavor. In addition, award winners are selected based upon their participation in and contribution to their communities. A panel of respected business and civic leaders serve as judges."
NextGen Under 30 Recognizes the State's Best
We are thrilled that Chelsie is being celebrated for her talent, drive and service to her local community of Stillwater, OK – home to InterWorks' headquarters. To shed more light on her outstanding character and stellar work ethic, we asked some of Chelsie's closest colleagues to share a bit about her and her daily impact here at InterWorks.
"Chelsie honestly breathes life into all we do at InterWorks. She is a true-blue people person. She is motivated by an innate drive to help people, which is seen in the attention and care she gives to her job and her relationships. Her connection with our employees is a huge asset for InterWorks – I can't imagine anyone better to jump in and help when people are in crisis. Human Resources is a critical role for any organization, but Chelsie truly focuses on the Employee Experience in all she does. Plus, I just enjoy her friendship, her passion and her corny sense of humor. Chelsie is a gem." – Brandi White, Global Director of Employee Experience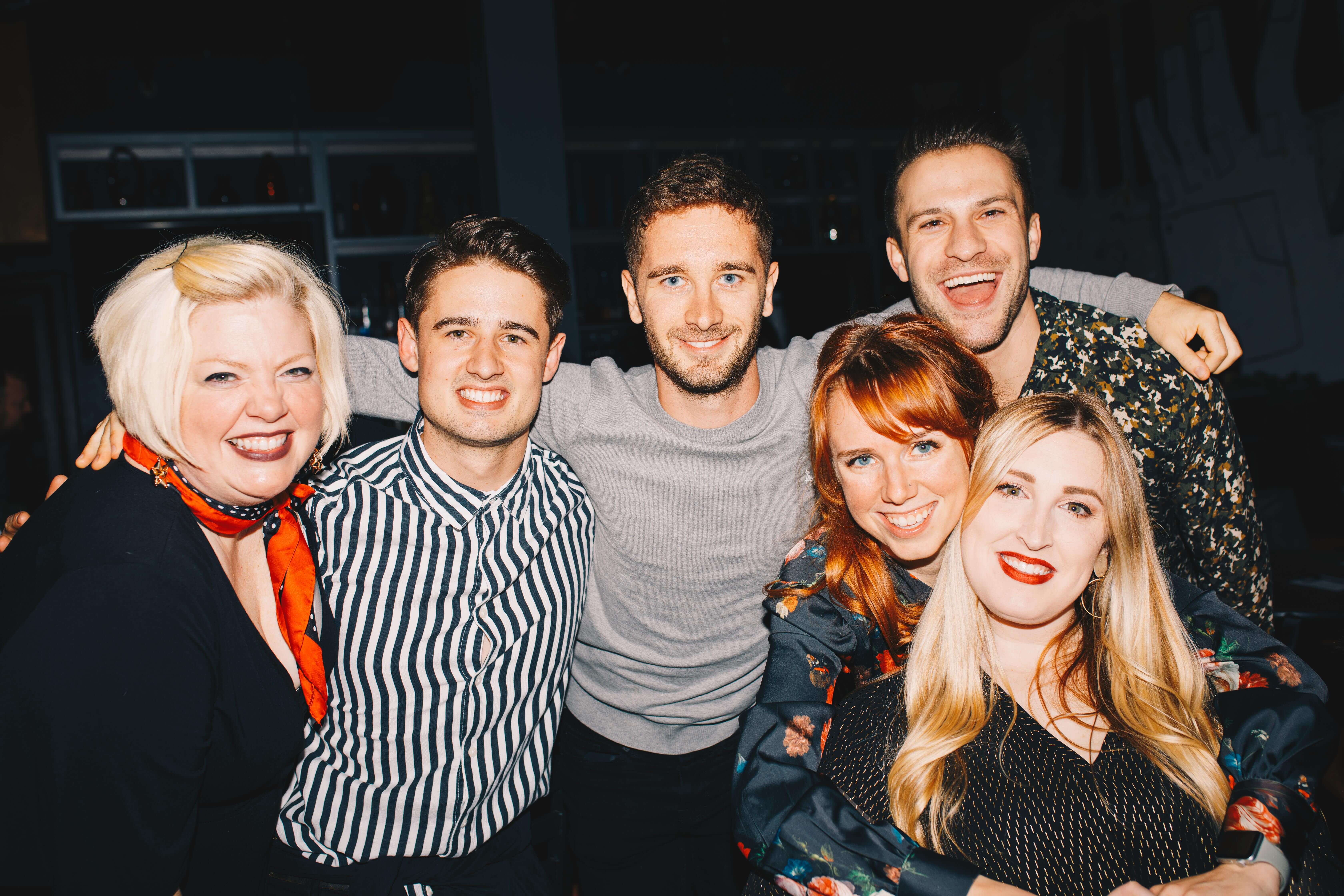 Above: Brandi, Jackson, Jack, Maxwell, Rachel and Chelsie at our 2019 Company Summit
"Chelsie being recognized as a NextGen Under 30 is a great testament to her commitment to InterWorks. Chelsie is known for pushing the boundaries in not only her role around payroll and benefits, but also caring and connecting with her coworkers.  I couldn't think of a more talented, hardworking individual than Chelsie." – Kelsey Lee, Manager of Talent Development
"Chelsie is bright, kind,and selfless! She was one of the first people who welcomed me to InterWorks and has such a gift for making people feel comfortable and right at home. She is always incredibly helpful, advocates for others and answers all of my silly questions. I'm grateful to work with her, and Chelsie being recognized as a NextGen Under 30 is so very well deserved!" – Summer Batten, Sales Operations Project Manager
"Chelsie and I onboarded together in March of 2017 during her second go-around with InterWorks (thank you for coming back). From being shy and nervous at that onboarding lunch to facing fears and making memories in Alaska together (ask her about the four-wheeling experience), I am so blessed that we have created an everlasting relationship over the past four years. We bounce so many things off each other in our personal and professional lives, and I am forever grateful to have her as a sounding board and confidante. I don't know many people that work as hard as Chelsie, but that work ethic led her to achieving the NextGen Under 30 award. Chelsie, thank you for all that you do for InterWorks and being my work best friend. I can't wait to support you in all your future accomplishments and endeavors!"
– Alyscia Sanderson, Global Accountant
Celebrating the Best People
We're lucky to work alongside a team of such incredible people and so proud of all that they accomplish in their professional and personal spheres. Congratulations, Chelsie! We can't wait to see what the future holds for you, and we're thankful to be a part of your journey.
Interested in working with amazing people like Chelsie? Check out our open roles! We're always on the lookout for individuals who could be a great fit.