At Disney World, every park has a theme. What you may not know is that their annual data and analytics conference has a theme, too. In line with their all-time record-breaking movie, Avengers: Endgame, this year's theme was Analytics Assemble. The main keynote was from the real-life hero Captain "Sully" Sullenberger of "Miracle on the Hudson" fame. No one but the owners of the Marvel Cinematic Universe could have Capt. Marvel herself come on stage and invite him to be an Avenger. This theme carried through the conference sessions in unexpected ways.
Long-term Value and Experience
In anticipation of the Endgame movie event, many fans re-watched the long trail of movies that gave important background on the characters, infinity stones and plot lines. Today's analysts do the same thing as they seek to learn about more than just the experience of one transaction at a time. They want to understand a customer's entire "universe" across time. This was evident in several product-focused talks.
People who use your services value things the same way. They expect a company to understand their history and context. Don't send me emails encouraging me to sign up for your service after I've become a customer, they say. People don't limit "user experience" to what it feels like when they ride a high-end exercise bike. The experience includes the initial purchase, long-term support and communication frequency.
Context and Clarity
Besides a customer's history, it's important to know something about things as they are right now. We need to know a bit about people's context to provide clear data. Without it, people get confused, lost or overwhelmed by noise. Consider this hypothetical conversation with a customer service chatbot:
Chatbot: "Hi, how are you doing today?"
Customer: "It's been a rough day so far. I'm hoping you can help fix things."
Chatbot: "Wonderful! How can I help you?"
Customer: "I need a new casting reel."
This is jarring because the chatbot's programmed response does not match the user's emotional state, which can be a very unsettling experience. Also, the terms "casting" and "reel" mean something very different if you're a fisherman versus a movie producer. Dr. Ashutosh Modi explained how Disney Research works on "affective computing" models to understand people's emotions and intended meaning so that they can respond appropriately.
However, context isn't just about knowing the person doing business with you. It's about providing value in places that exist outside the walled garden of your system. Let's say you're a salesperson reading emails. A client is discussed in one of them, and you want information about what they've purchased recently. You could log into a special reporting system, or you could have a pop-up that gives you an information card right there in your inbox, spreadsheet or business application. Which would you choose?
That's the idea behind what MicroStrategy calls "Hyperintelligence." While I highly doubt the cost-effectiveness of these systems in their current state, the concept of augmenting information on top of the things you already use is a worthy goal. I hope to see more ideas like this in the years to come.
How to Be a Data Hero
The team from InterWorks and Tableau jointly showed conference attendees how to get the most out of their data using tools made by Tableau. We cleaned and prepared data for analysis using Tableau Prep, explored it with Ask Data and compared our personal attributes with well-known characters from our favorite comics and movies. We showed how someone with no specialized training can answer questions by typing into Tableau's natural language query engine. These are the kinds of tools that make today's analysts feel like they have superpowers.
My friends in other industries may think working with data is boring, but it doesn't have to be that way. It's more fulfilling when we appreciate the people that data represents, understanding more about who they are, what they're feeling, what they need and when they need it. Sometimes, at least once a year, it's as fun as a trip to Disney World!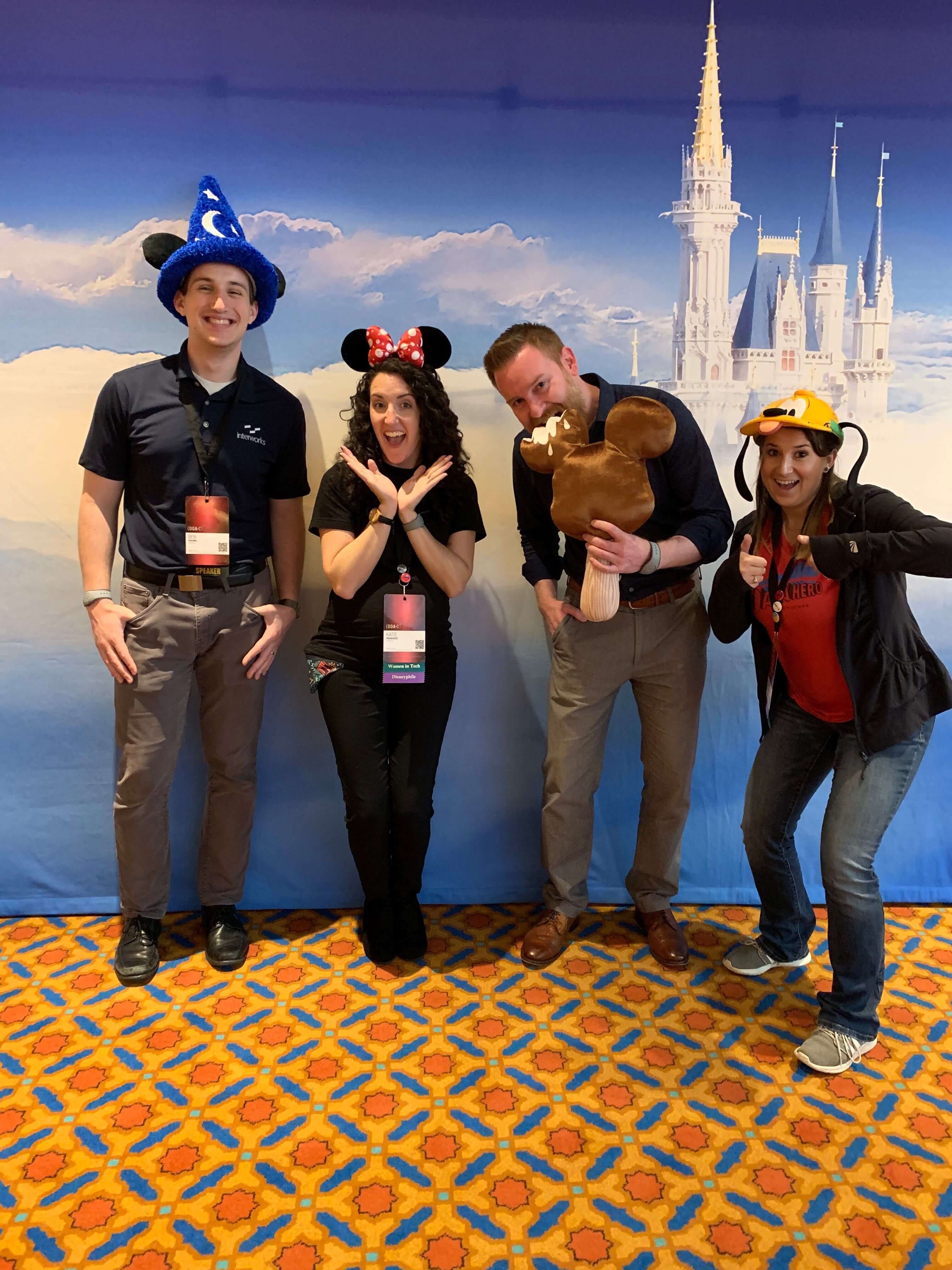 Above: Some of the InterWorks team enjoying DDAC