It's here! The Tableau Conference rolls round to London, packed full of amazing keynotes and enlightening sessions from both customers and Tableau themselves.
To help you make the most of your time at the London conference Fabian Zimmer has put together this beautiful interactive guide to the event.
(click the image to see the dashboard in its full glory)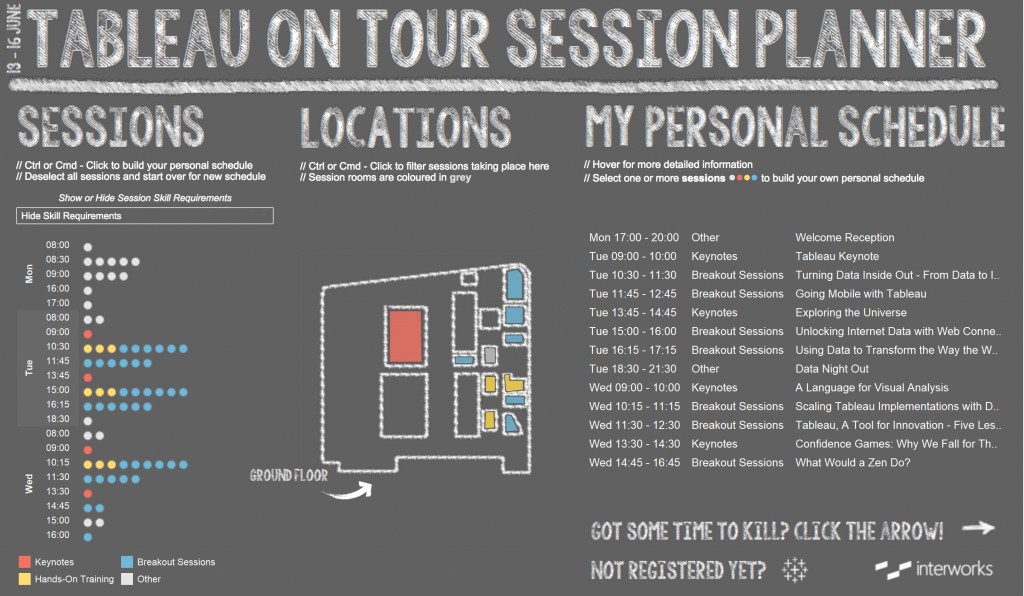 We look forward to seeing you there!