Snowflake and Tableau are tech powerhouses that facilitate the management of ever-increasing volumes of varying data, and we at InterWorks are thrilled to partner with them in creating unique and tailormade data solutions for clients.
Want to know how combining these two technologies can help you harness the power of your data? Join Chris Hastie from our InterWorks EU team as he walks you through:
Escaping the restraints of legacy technology and embracing the cloud
How to easily load, integrate and query structured and semi-structured data
What it's like to run large queries in a fraction of the time
How to seamlessly integrate with Tableau
About Chris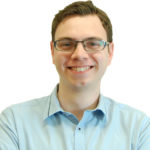 Chris began his journey with data while working on the ETL and reporting of procurement data in the healthcare industry. Here, it quickly became clear that the design and creation of new processes and visualisations was a keen interest of his.
He continues to pursue this interest at InterWorks. Chris has a passion to not only personally deliver elegant and simple solutions to complex problems but also to provide others with the knowledge they need to do it themselves.
Download Now