At InterWorks, we pride ourselves on being unique and having a different take on work than other companies out there. A huge part of our impact comes from the relationships and trust that our consultants develop and maintain with clients, and I decided to examine those successful consultants' work ethic and attitudes more closely. My last post talked about staying positive, listening actively and having empathy for others. In this second part, we'll look at how to communicate effectively.
Communicate Regularly and in the Right Way
Responsiveness is crucial.
In an age where the mobile phone has transformed how information is provided at the speed of near-instant access, timely responses have changed from being a luxury to an expectation. For the busy and/or traveling consultant, being responsive can prove to be difficult at times; however, it's critical to provide some sort of response, especially if a client sends an email saying they have an emergency.
Letting a client know you're caught in a meeting or stuck on another critical task is okay. If a client reaches out with an emergency, make sure to provide a timeframe on when you plan on responding.
If you are in the middle of a call or meeting and see the 911 request come through, most people are reasonable if you need to step away for a moment. Make sure to provide a very brief overview on why you need to step away. People just want to know you value them and their time, and clear communication is crucial here.
Provide an update regularly, even if there is no update.
During an extended support case, there may be large gaps of inactivity going on. Even in a situation where you as the consultant are not getting answers, keeping a client in the dark with no status update will breed frustration simply because things are unknown; for the end user, it may appear that you are simply ignoring their issue/request. As a consultant, your job should be to make sure these emotions never surface and that your client understands you are working to solve whatever problem they have.
Be sure to check in regularly and provide updates—even if the only real update is that you're still digging into the issue and processing through it. If a client regularly needs to reach out to you to get an update, you have failed in your role as a consultant.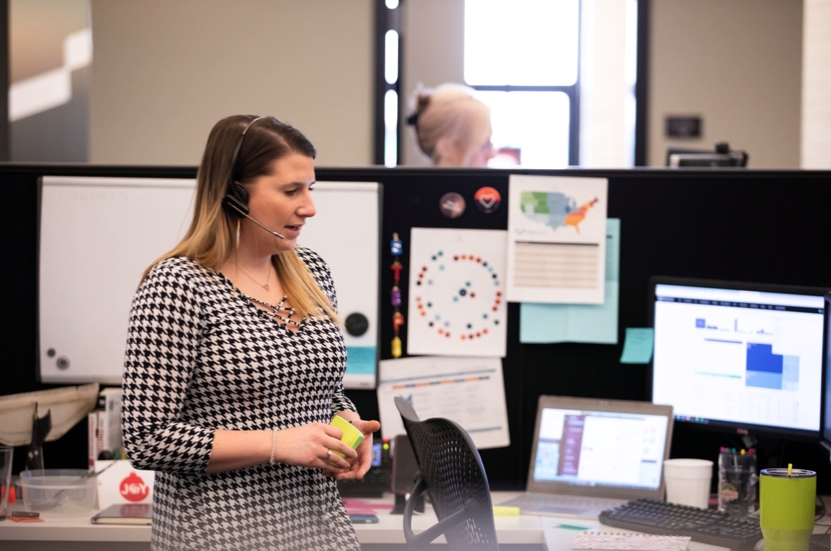 Consistently Deliver Results
An easy-to-say, difficult-to-follow rule for any consultant is to make sure to deliver results to your client.
Set the right expectations.
If the client has requested a deliverable with an unrealistic timeline, take this opportunity to reset expectations on how results will get impacted and propose alternative dates for the desired product.  There are going to be scenarios where the timeline cannot be changed, and in some circumstances, the timeline provided must be endured; however, in most instances, an ask coming from a client does not have a true deadline.
When deadlines are optional, set a check-in date.
As a consultant starts to move into the role of trusted advisor, requests will start to come about in a more casual manner. Clients may start to provide wish lists of items they want to proactively get done with open-ended due dates, or in other instances, a client may believe that their ask can be done quickly because they may not fully understand the time commitment of for a request. Loosely defined asks are dangerous for both the consultant and the client because they can provide misconceptions around when a request should be completed.
Define a tentative date with the client on when the assigned task should be completed, or in the case of a large, ambitious project, create you own subtask list and start to knock off the micro tasks. This helps keep expectations realistic, shows progress that projects are getting driven forward and when paired with the right type of communication, can demonstrate that you are going above and beyond for the client.
Put the Client First. Always.
The third and final post in this mini-series on consulting will be all about practical ways to put the client and their best interests first and foremost. Check back soon for the last blog.