2019 has already been a fantastic year for InterWorks, but a few weeks ago, some of our team members were invited to an awards banquet dinner at the National Cowboy & Western Heritage Museum in Oklahoma City. The occasion was for the Journal Record to announce their annual list of the "Best Places to Work in Oklahoma." As you might have guessed, InterWorks made the list – for the ninth year running no less!
"We've built our business on employing the right people, working for the right clients and doing our absolute best to keep both happy. This isn't just a business strategy – it's in our DNA. No program, benefit or best practice could ever match up to the power of great people."
– Behfar Jahanshahi, CEO, InterWorks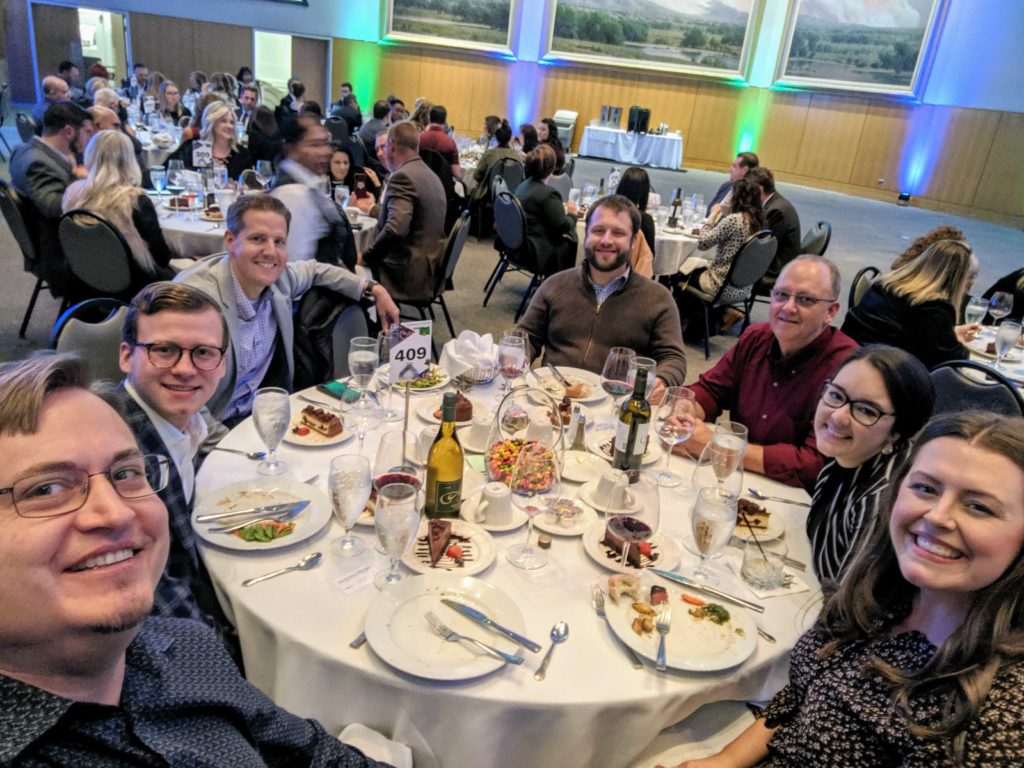 Above: Part of the InterWorks crew at the "Best Places to Work in Oklahoma" awards banquet.
Same Culture, Same Success
Though we're very proud of what we have built here at InterWorks over the years, we're still thrilled whenever we receive recognition like this. After all, our biggest measure of success isn't how many dollars signs we accrued at the end of the year or even all the cool stuff we did with tech. Rather, it always comes down to how we are viewed in the eyes of our clients and our employees.
Of course, anytime we win an award like this, several questions follow:
"How does a company earn the love of clients and employees alike?"
"How does a company become one of the best in the state?"
"How does a company sustain that kind of success?"
We're here to tell you that there is no one formula or checklist to rule them all. The path to success is different for every organization, and all we really have is the InterWorks experience to share. That experience hinges entirely on our culture of client and employee empowerment. What does that look like in practical terms? It means that we always listen to client needs rather than pressure them into the most expensive solutions. It means we always strive to do right by the client and act in their best interests. It means that we let our employees decide where they and InterWorks will go next, not the other way around. Most of all, it means doing work we love and always finding time to have fun in the process.
Work with Us, or Work for Us!
Are you curious about the difference InterWorks can make with your organization's IT and data efforts? We'd love to work with you. Reach out to us with your specific needs and we can get the conversation started. Maybe you're not looking to work with InterWorks but at InterWorks. That's pretty cool, too. In fact, we're always looking for talented new friends to join our crew. Check out our Careers page for the full list of open positions.