Alteryx Inspire 2018 is only a few weeks away, and we can't wait for another landmark event filled with knowledge, networking and all things analytics. Set in sunny Anaheim, California, on June 4-7, we might even soak up a few rays while we're at it. But seriously, as an Inspire Gold Sponsor, we have a few things in store to make the conference an even better experience. Before we dive into what we're bringing (like plenty of swimsuits), here's a little background on what Alteryx Inspire entails and why you should go.
What Is Alteryx Inspire? Why Should You Attend?
For those unfamiliar with Alteryx Inspire, this is the largest annual gathering of Alteryx users under one roof. If you're an Alteryx user, this is an excellent opportunity to connect with like-minded peers, sharing successes, challenges and tricks of the trade.
Alteryx Inspire also features several Alteryx experts in attendance, also known as Alteryx ACEs, whose mission is to help the community get the most out of the tool. In fact, InterWorks' own Alteryx ACE, Michael Treadwell, will be at the conference ready to chat.
Finally, Alteryx Inspire is when Alteryx announces a host of new features as well as their vision for the upcoming year. If you're curious to see what's next in the world of analytics, this is the place to be – and we know how much data people like spotting a good trend!
What We're Bringing
As part of our Alterx Inspire sponsorship, we'll be setting up an InterWorks booth where you can come chat about Alteryx and really anything data-related. We have a few giveaways planned, so you'll definitely want to stop by and say hello at the very least.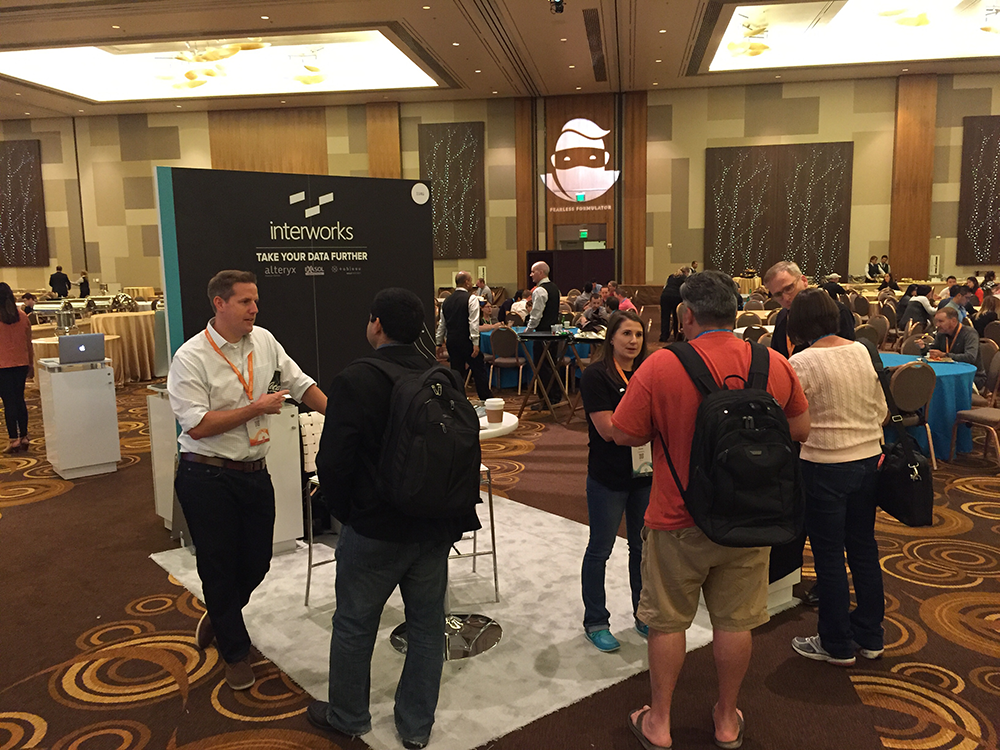 Above: The InterWorks booth at last year's Alteryx Inspire.
In addition to our team manning the booth, we'll have several of our own Alteryx experts in attendance. We already mentioned Alteryx Ace Michael Treadwell, who will host a session entitled "First You Get the Alteryx Gallery API, Then You Get the Integrations" and participate in a panel discussion with other ACEs entitled "Alteryx ACE Fireside Chat." Those sessions are at 2 p.m. on Tuesday and Wednesday of conference week. You can check out the full agenda in more detail.
InterWorks' expert team of Alteryx trainers are also set to lead training courses during the conference! One of the great things about Alteryx Inspire is that it doubles as a training opportunity for those looking to improve their skills. Odds are that you'll end up in one of their classes. If so, you're in for a treat!
See You There!
That's just a small glimpse of what you can expect from Alteryx inspire, but there's so much more cover. Though Alteryx Inspire fast approaching, you can still register for the event. If you're already signed up, all you have to do is show up! We can't wait to see you there and hope you have a great time.