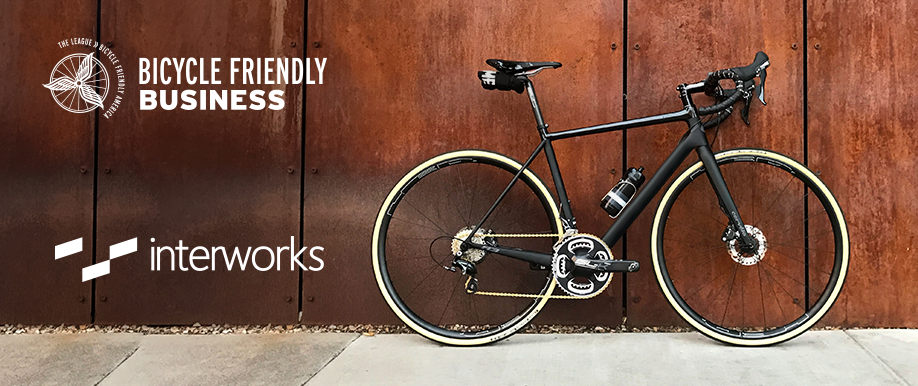 If you've followed us since last year, you might remember that we were honored as a Silver Level Bicycle Friendly Business by the American League of Bicyclists. Well, we've maintained that Silver Level status for another year! We kept our passion and momentum going through 2016 and even ramped up our involvement in local events. 
If you want to hear the story of how we became so passionate at cycling, definitely check out last year's award writeup. This post will focus on what we did in 2016 as well as what we plan on doing this year. 
More, More, More
The difference between last year and 2015 in terms of our cycling involvement can be summed up succinctly with the word "more." After seeing how much fun OK Freewheel 2015 was, we had an influx of  employees begin to explore cycling. All of sudden, our group rides got a whole lot bigger. Even better, we had tons of people interested in OK Freewheel 2016. 
When OK Freewheel 2016 finally rolled around, we had about 20 people participate, which was a few more than last year. That's a good jump considering OK Freewheel is such a commitment. We even rolled out with greater fanfare. In addition to providing custom InterWorks cycling jerseys, we added an entire swag pack for our Freewheel participants. We even made a video montage!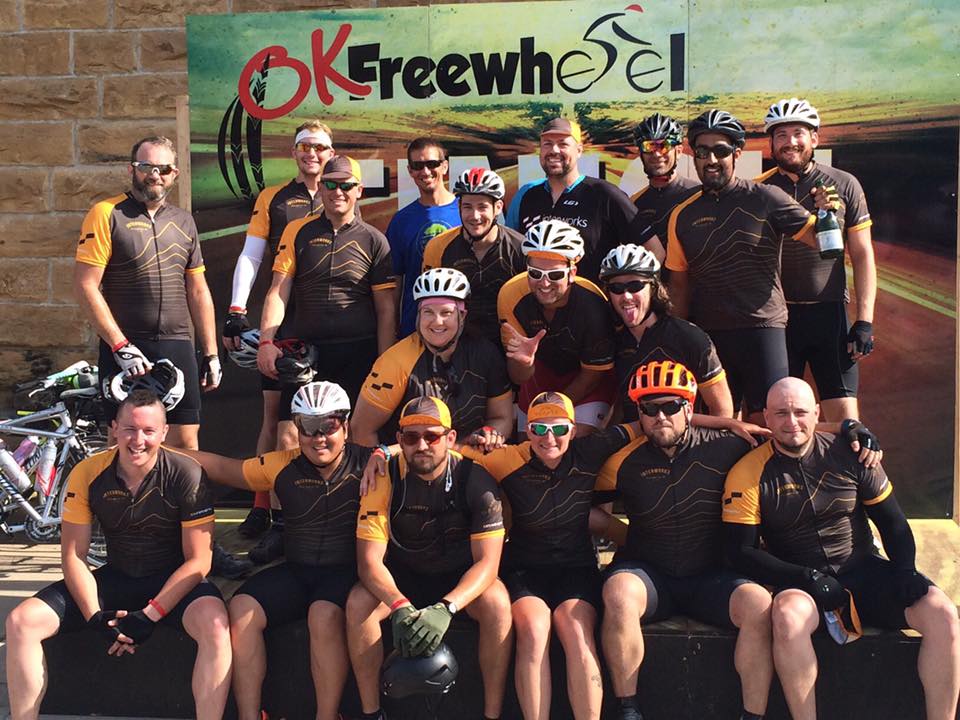 Of course, last year's Freewheel only inspired more people to look into cycling. Since then, we've seen more people purchasing bikes and commuting to work when they get the chance. But it's not just the newbies that are getting more plugged in. Some of our veteran cyclists have begun sponsoring local initiatives like the Stillwater Trail Crew – a team dedicated to improving the mountain bike trail systems around Stillwater, OK. We've also seen these veteran cyclists roll out in force to events like the rapidly growing Land Run 100 or the quintessential Oklahoma cycling event, Tulsa Tough. 
A Big 2017
So, what can you expect from InterWorks on the cycling front in 2017? Well, we've already had tons of people participating in external events on their own time, and our cycling Slack channel is buzzing. We have more interest than ever in OK Freewheel 2017, and we plan on bringing the biggest crew yet. Even some of the InterWorks EU crew are considering joining us for this year's ride! We also hope to encourage more InterWorkers to ride into work when they can. So long as our employees continue to ramp up their interest, we'll continue to ramp up our support.
Given the wide range of benefits that cycling offers, along with our emphasis on keeping our people happy and healthy, why wouldn't we support something as simple as cycling? Fact is, you don't really need a quote from me on the topic; let's just go for a group ride together and you'll see how well it works!
– Dalton Parsons, CMO, InterWorks