In today's news, Inc. released their annual list of the 5000 fastest-growing private companies in America, more simply known as the Inc. 5000. As you might've guessed, InterWorks landed on this list yet again! You could say the Inc. 5000 and InterWorks go together like peas and carrots, because this is the ninth consecutive year in which we've achieved this feat. This year, we ranked No. 3175.
Nine years is a long time, and a lot has changed since our first award back in 2008. To give you an idea of just how long that's been, the top movies back in 2008 included the likes of "The Dark Knight" and "Iron Man." How many sequels have been produced since? Lots. So, it stands to reason that maintaining our position on this list is no small task – maintaining consistent growth never is.
But how do we do it?
Do we achieve this growth by following the same successful formula? Do we grow because we're constantly adapting to the market? Or is there some sort of dark, voodoo ritual we perform to please the business gods? The answer involves a little bit of all those things (okay, maybe not the voodoo … maybe).
What's Stayed the Same?
In all seriousness, how have we managed to keep growing these past nine years, especially in the face of economic uncertainty? Well, it all starts with a unique, underlying culture of complete client satisfaction and loving what you do. 
What does that mean?
It means that we treat our clients like real people (what a concept)! We've said it many times before, but their success is our own. As such, we want to make sure the solutions we provide are genuinely helping their businesses. Going the extra mile isn't "extra" at all at InterWorks, it's part of our standard routine.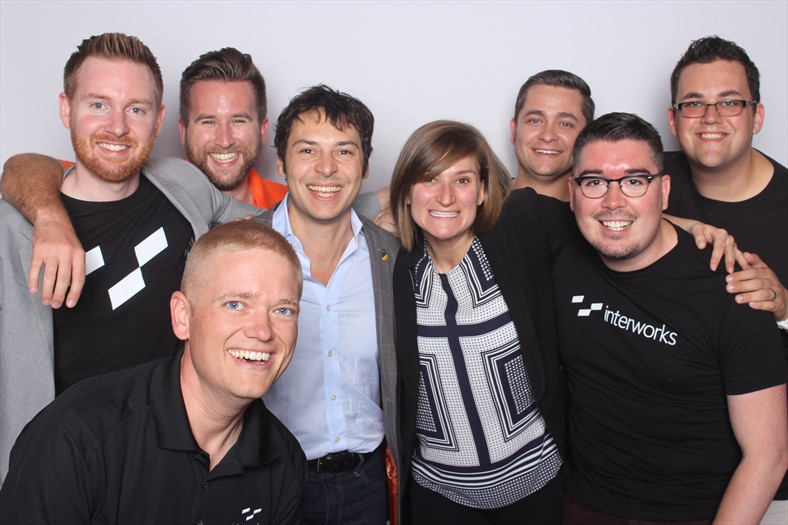 What's Changed?
The above culture certainly serves as a benchmark in everything we do, but that's not to say that we haven't changed over the years. Though our core ideals remain the same, we've grown in several ways. Most notably, we've grown in the breadth of our offerings. We're always cautiously on the lookout for new innovations that can help our clients. By steadily expanding our repertoire, we become an even more complete IT and data consulting firm, which leads to more business with clients old and new.
Another notable change over the years has been the addition of several new and diverse people. Of course, we love bringing on people who get the InterWorks vision, but we look for people who can also add to that vision with their unique perspective. These different perspectives help us to look at our work from several different angles, allowing us to perform it that much more effectively.
What's more is that these people are positioned all over the country and the globe! From New York and D.C. to Chicago and San Francisco, we're expanding both our perspectives AND our reach, allowing us to serve a wider variety of clients in a wider variety of ways.
The Point
To sum all this up, we're successful because we foster a fun, client-focused culture while also seizing the right opportunities at the right time – all while bringing on people who get it. It's really no big secret, but that's not to say we don't work hard to preserve this unique dynamic. By remaining consistent in that work ethic, we've secured consistent growth. That's all there is to it!
Interested in seeing our methodology firsthand by working with us? We'd love to chat! Get in touch with us today, and let's get work.