2016 is already shaping up to be a big year for InterWorks! The year is only a quarter over, and we're already gaining recognition at the local, state, national and global levels. In fact, our most recent accolade was announced just yesterday. We're proud to share that InterWorks cracked CRN's Tech Elite 250 list for 2016! The list recognizes top IT solution providers across North America based on the number and degree of technical certifications from leading technology vendors.
"The solution providers selected for our annual Tech Elite 250 list have demonstrated a commitment to excellence and gained strong industry credibility by earning some of the most difficult IT certifications available from top technology vendors. Attainment of these exclusive certifications strengthens the channel as a whole by invigorating partnerships and enabling the delivery of exceptional customer service. We congratulate each of these organizations and look forward to their continued success."
– Robert Faletra, CEO, The Channel Company
Strengthening Partnerships, Client Relationships
For those who are unfamiliar with us, InterWorks is a full-spectrum IT and data solutions company. This means that we cover all of our clients' technology needs, resulting in more effective and efficient IT ecosystems on the whole. To achieve this, we rely on several invaluable partners to first produce quality hardware and software solutions. We then we apply our extensive expertise to those solutions to help our clients get the most out of them.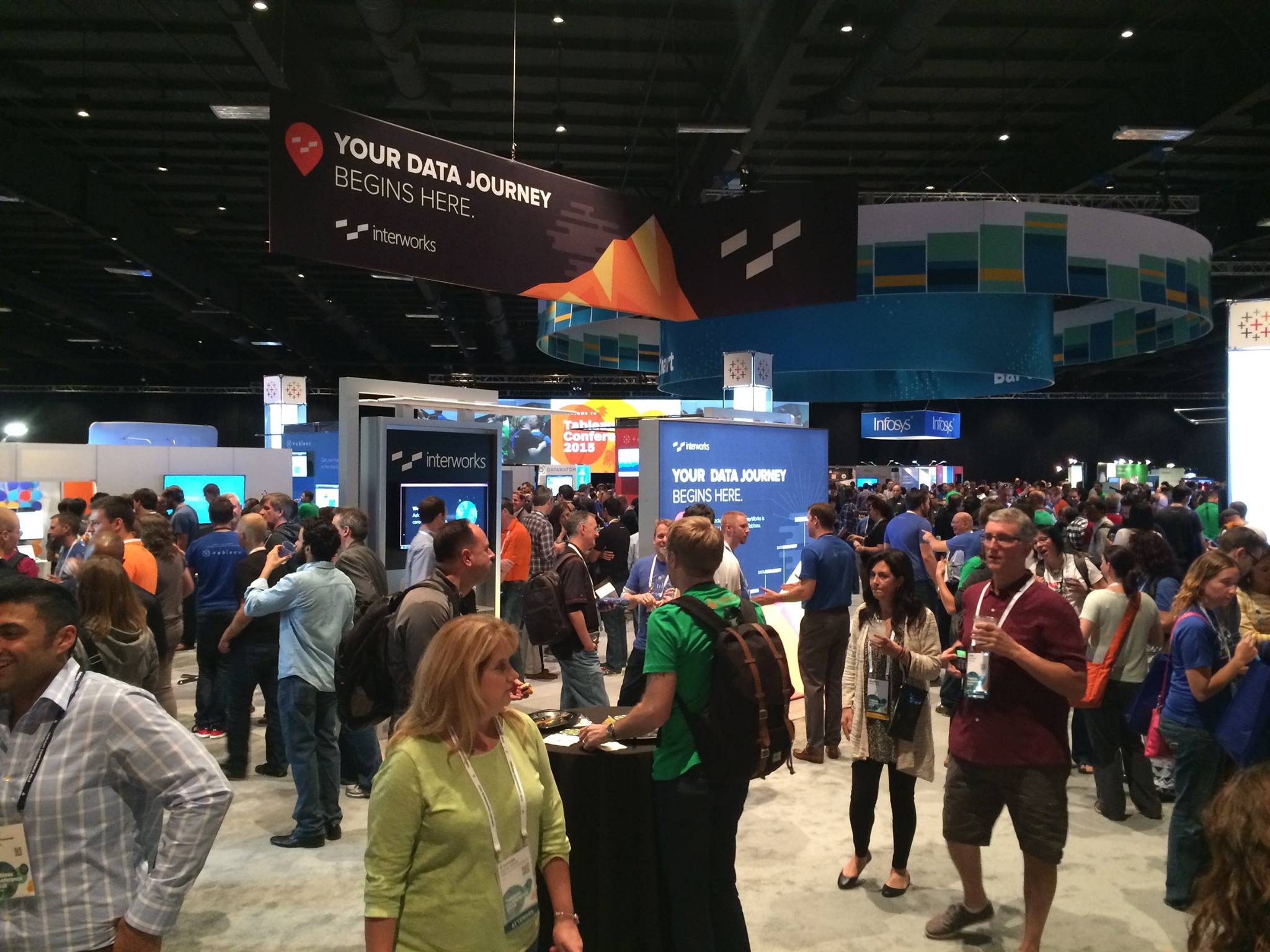 Above: The InterWorks booth at Tableau Conference 2015. Tableau is one of our biggest partners.
Over the past year, we've worked harder than ever to strengthen our existing partnerships while also forging new ones. Our goal is to leverage these partnerships to deliver even more value to our clients, thus strengthening our relationships with them. Why are client relationships so important to us? We've said it many times before: "Their success is our own."
"More important than the number of partnerships we maintain is the quality and depth of those partnerships. We won't partner with a company just to check a box. Instead, we partner with people who genuinely have our clients' best interests at heart. With that in mind, being recognized as part of the Tech Elite 250 becomes a little more special for us."
– Behfar Jahanshahi, CEO, InterWorks
Another Important Benchmark
Though this is InterWorks' first appearance on the Tech Elite 250, we're no stranger to such achievements. On the national level, InterWorks has made the Inc. 5000 and CRN's Fast Growth 150 for several years. We also landed in CRN's Solution Provider 500 list last year. On the state level, we've consistently been named the Best Information Technology Company in Oklahoma as well as one of the Best Places to Work in Oklahoma. Our point is this: The CRN Tech Elite 250 is yet another valuable benchmark for our continued success.