We're on a roll, people! For the fifth year running, InterWorks has placed in okc.BIZ's "Best Places to Work in Oklahoma" list. But this year, things got even more special. We managed to claim the #3 spot in the Small/Medium category, the highest ranking we've received to date!
View the full list of winners.
How It Went Down
Each year, okz.BIZ and Best Companies Group encourage Oklahoma-based businesses to apply for their "Best Places to Work in Oklahoma" list. Businesses must first meet some basic prerequisites. Then, they participate in a two-part survey process. The first part consists of an evaluation of policies, benefits, practices, demographics and overall culture. The second part consists of in-depth employee surveys designed to gauge employee satisfaction. The results of both surveys are evaluated by Best Companies Group and combined to determine the final rankings.
Getting Better All the Time
We've talked at length in past pieces about InterWorks' special culture. If you follow us on social media or work with us, we KNOW you've seen snapshots of this culture in action. It's clear that we have a lot of fun while also delivering the best IT and data solutions on the market.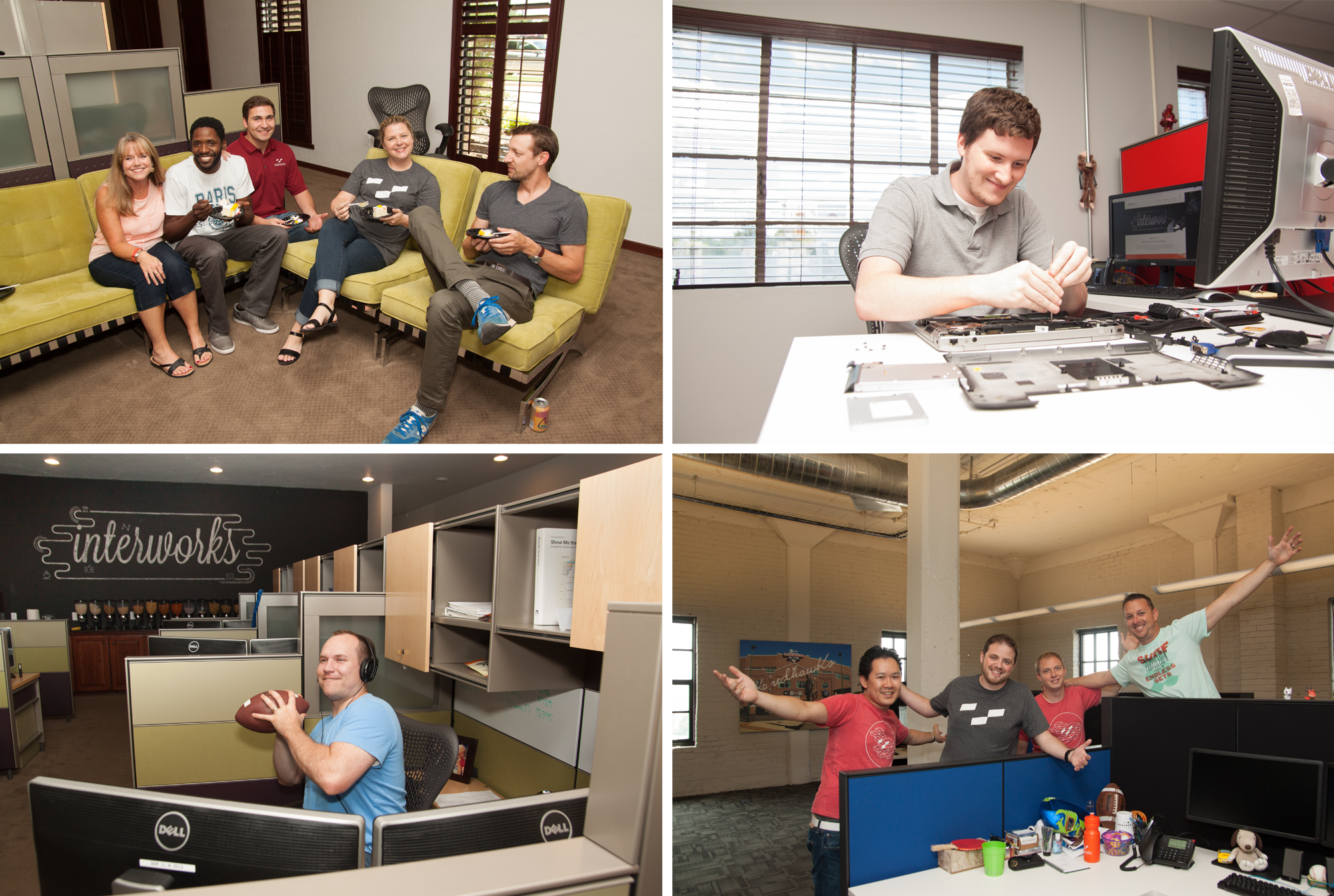 But what keeps InterWorks such a great place to work? Furthermore, what is it that makes us even better with each passing year? Would you be surprised if the answer was people? Of course not. That's our answer to everything. Perhaps we should elaborate a little.                                                      
What we mean specifically is that InterWorks keeps getting better because we employ people committed to being the best versions of themselves they can be. As a whole, that means we always strive to do better work, forge better relationships and take better care of each other. It's no surprise then that this drive to be better would lead us to claim our highest spot yet on the "Best Places to Work in Oklahoma" list. It might sound too simple, but it underpins everything we do. The results speak for themselves.
To learn more about our talented team of self-improvers, check out our Meet the Team page.