In case you weren't aware, we're only a few days out from one of the most exciting analytic conferences in the biz: Alteryx Inspire 2015! Inspire spans four days packed full of analytics goodness, including keynote speeches from Alteryx leadership as well as breakout sessions from the likes of Experian, Audi, Levi's, Voya, Sprint and more – all of whom are Alteryx users.
Whether you're new to Alteryx or all too familiar with their awesomeness, Alteryx Inspire features something for any analytic mind. Speaking of analytic minds, InterWorks will be right in the middle of the action, supporting the conference as a Silver Sponsor!
A Fitting Theme, a Fitting Partner
Alteryx really hit the nail on the head with this year's theme: analytic independence. It's what every organization wants, and it seems like a fitting theme given that Alteryx was designed to help users achieve just that. It's also a big reason they keep winning so many new fans.
This year's theme is especially interesting to us at InterWorks because it fits right in with our core objectives, which is to create self-sustaining, data-driven organizations. We do this by providing the finest tools, like Alteryx and Tableau, along with the knowledge of how to use those tools effectively.
As an Alteryx Premier Partner and a Tableau Gold Partner, we'd say we know the ropes pretty well. Moreover, as a full-stack IT and data solutions provider, we're confident that there isn't anyone who can equip clients for success quite like we can, be it through consulting, training, development, support and beyond.
What We're Bringing to the Party
Our ability to help folks is great and all, but what exactly does that mean for Inspire attendees? Well, throughout this year's conference, we'll be showcasing this knowledge in the form of engaging product demos and discussions at the InterWorks booth. Their focus? Demonstrating how we can help you specifically.
We invite you come see for yourself how having a comprehensive partner like InterWorks in your corner can you help you on your journey to analytic independence. If that's not enough for you, we'll also be giving away a few $100 Amazon gift cards as well as numerous copies of the critically-acclaimed "Tableau Your Data!" All you have to do is scan your badge with us to enter.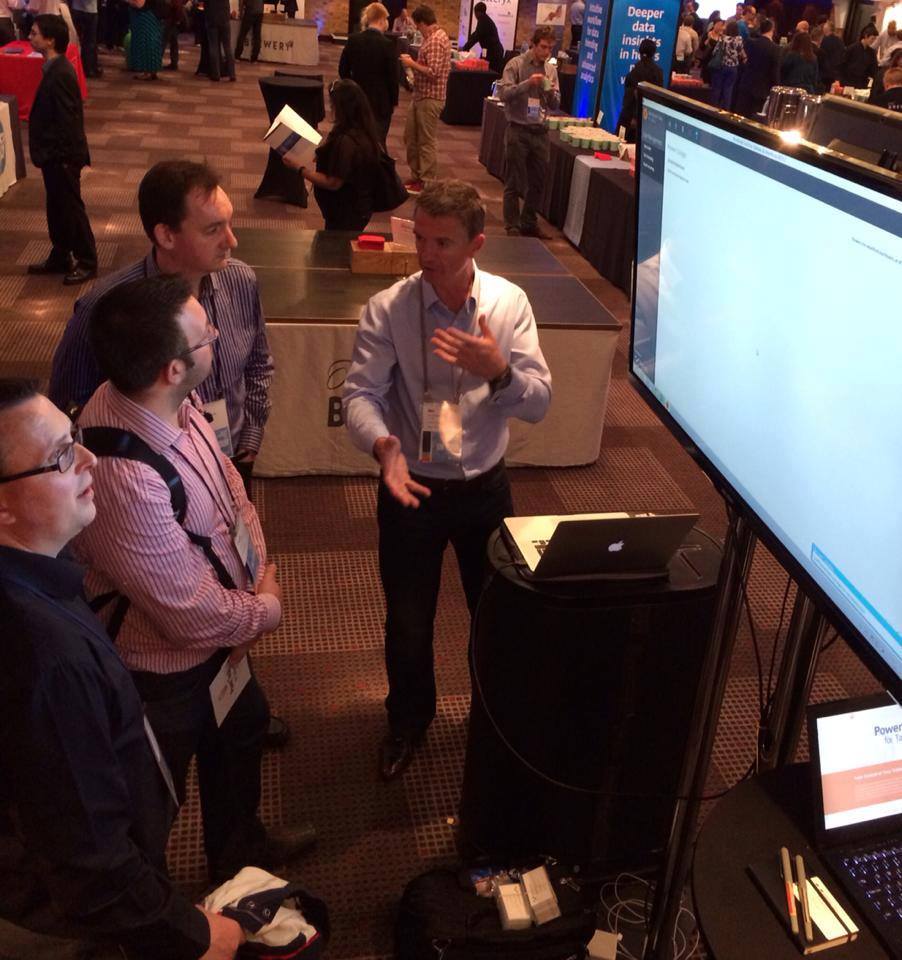 Above: A Power Tools for Tableau demo in action.
Help Wanted!
One last thing: We're always looking for the next wave of data and analytic rock stars to join the InterWorks team. If you think you have what it takes to work for the world's most renowned organizations, doing work you're absolutely in love with, all while having a blast, than InterWorks might be the place for you. Feel free to hit us up about our career opportunities at the InterWorks booth. You can also check them out here.
Learn More or Get in Touch Today
Want to learn more about Alteryx Inspire 2015 or ready to register? Head to our Alteryx Inspire 2015 event page for details.
Not going to Alteryx Inspire? That doesn't mean we can't chat. Get in touch with us today to see how we can assist you in your analytic endeavors and more.