You know that "I've made a huge mistake" moment when you realize you have, once again, committed to something that is most likely going to kill you?
Somehow, of my own free will and volition, and under no duress or coercion, I managed to volunteer myself as Support Queen for the InterWorks team for OK Freewheel 2017. I had a small notion of what this would entail: cooking hotdogs, breaking down camp and pulling a trailer from stop to stop. Honestly, nothing could have prepared me for what I was about to experience.

Above: The InterWorks trailer a.k.a. basecamp
Expected vs. Unexpected
Expected: Oklahoma is hot.

Unexpected: There was a toxic cornucopia of heat, humidity and storms. The wind, when it blew, felt like the breath of Satan himself. I became aware of the difference between legs-sticking-to-carseat heat and someone-is-crushing-my-lungs heat. I found that my fair skin can burn, peel and burn again all in the same day. But mostly, I was just gobsmacked by the bike riders who set out in this heat because they simply love riding their damn bikes. Each time I considered complaining about the heat, their gut-check shut me up.



Expected: Due to the heat, bikers need to leave camp early.

Unexpected: 4:30 a.m. is a reasonable time to wake up during Freewheel. I mean, I've seen 4:30 a.m. plenty of times: still up from a fun evening, during the baby-feeding years or even the occasional early trip to the airport. But 4:30 a.m. still holds a certain amount of mystery to me. Like, how do you walk and talk and…smile that early? All I know is, I am able to make camp coffee, grill burritos and that's really all I could contribute at that hour. 
Above: Katie Fontenot, Sam Ellis and I
Expected: Maybe I won't eat as well as I should.

Unexpected: Can you get scurvy after seven days? 



Expected: I'm pretty tough and can do anything I set my mind to do.

Unexpected: Support Queen Katie Fontenot and Support Knight Will Joyce saved my bacon. I technically could have hustled it by myself, but why would I want to? These guys have done Freewheel before and knew all the cool secrets. They are awesome at spotting the very best shady campsites, at finding the junkiest junk food and keeping me entertained during days. That. Lasted. Forever. My heroes.



Expected: I'll get better acquainted with my co-workers.

Unexpected: Nothing – NOTHING – can build a bond faster than experiencing trauma together, right? Between the heat and the fatigue and the um…biological idiosyncrasies, I soon became veeeery familiar with my InterWorks brethren. I laughed a lot. I learned a lot. I was glad to be part of something EPIC. 
#PersonalGrowth
Look, the truth is, I missed my family and I missed my bed. I longed for a salad. I had weird dirt between my toes minutes after I showered and I don't even understand how that happens. But I'll be damned if I don't feel pretty grateful for the experience. Katie and I sarcastically claimed #PERSONALGROWTH as our tagline any time things got really difficult. But I really am changed by the experience. I am inspired by those who take their passions so seriously that they will give up creature comforts for a week to prove it. Cheers to you, FreeWheelers!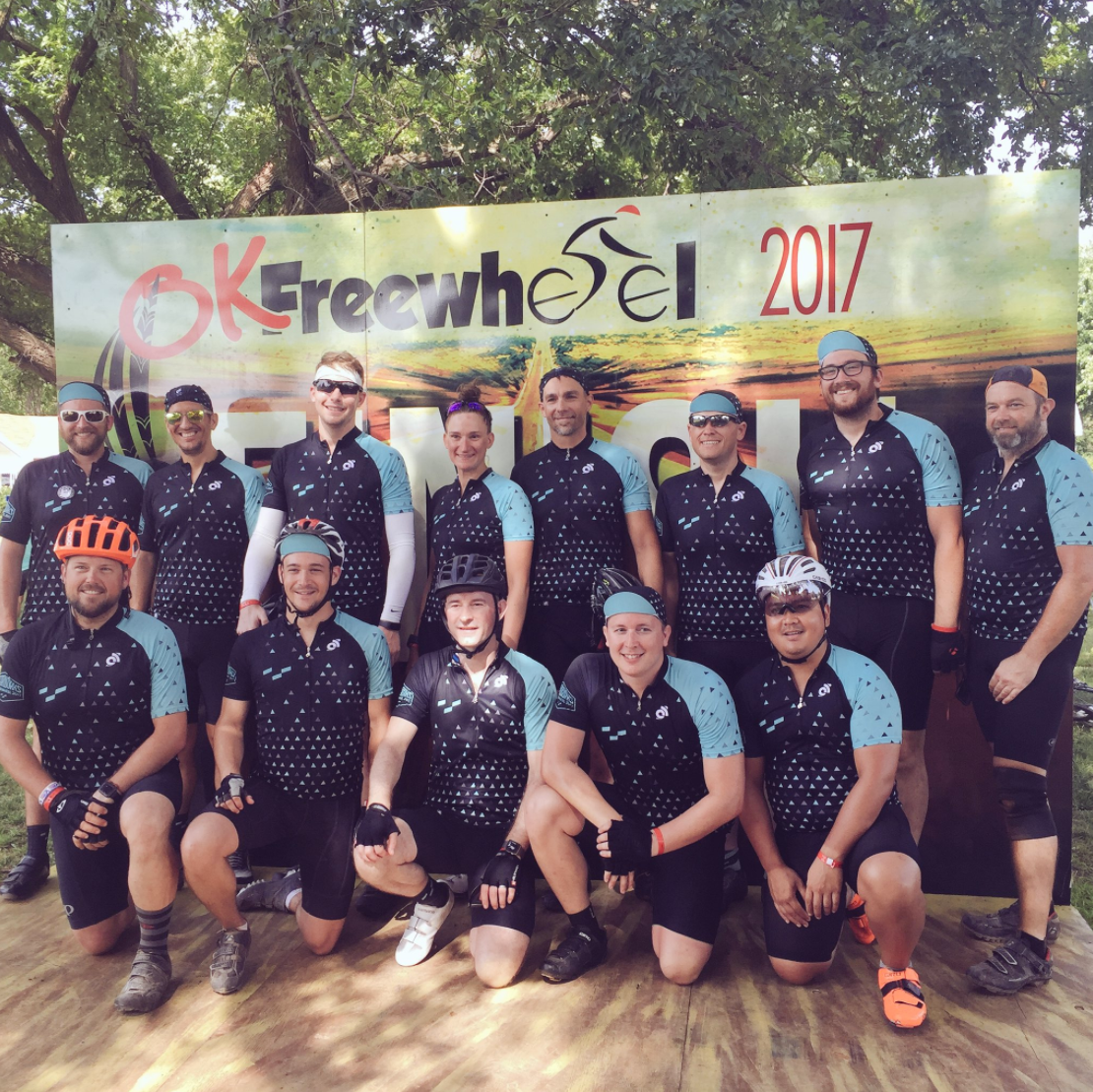 Above: team InterWorks at the finish line