Many of you must have heard about EXASOL. If not, I hope this blog gives you the motivation to discover it's capabilities for yourself. Before purchasing one, I encourage you to try the free EXASOL small business edition. A free version!? Yes, the EXASOL small business edition is a free-to-use, one-node instance of EXASOL in-memory database. This small business edition works with VirtualBox, VMWare or KVM. It is limited to 200 GB RAM and a one-node instance. Pretty cool, huh? Here is how you can get EXASOL for your system.
Pre-requisite
Download EXASOL free edition from http://www.exasol.com/en/download/
Download virtual box from https://www.virtualbox.org
Download EXAplus from https://www.exasol.com/portal/display/DOWNLOAD/6.0 (you can download any database client)
Installation Steps
Check network settings before starting the import. You can use "Bridge Adaptor" and EXASOL will fetch an IP address from your network.
After the download is complete, double-click the downloaded file and click on import to start the virtual machine.
After about 20 minutes, I had a working instance of EXASOL with an IP address. The screenshot below shows the EXASOL server running in VirtualBox.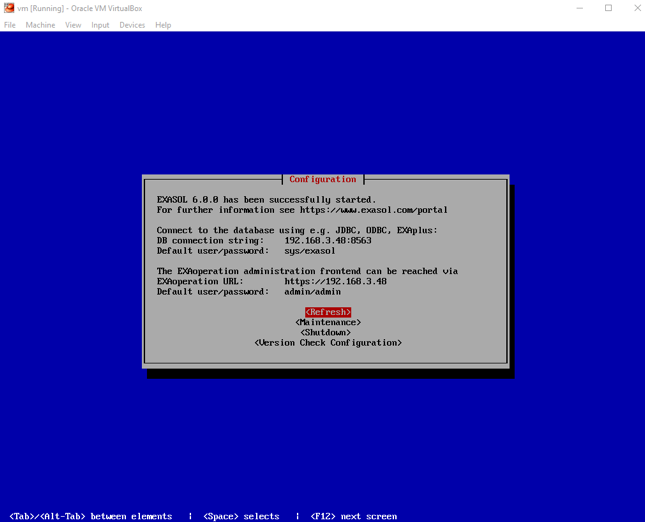 Figure 1. Screenshot of "The running version"
The details that you see in the VirtualBox console go into the connection screen of Exaplus: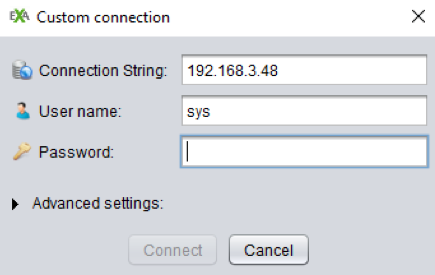 Figure 2. Exaplus connection
You are now free to use EXASOL and test its performance all by yourself. The good part is, you don't have to create data from scratch. Import functions, python scripts, etc. are adequate to load data from external sources. My other blog "EXASOL Import" may be of some help for importing data into EXASOL using various methods. You can also migrate data from other databases, such as MySQL, SQL server, Oracle and several others.
Now that you have tested the impressive free edition you may ask what's next. Well, now it's time to take advantage of the full version! But wait, you have already spent time loading and processing your data using the free edition. Do you have to redo the whole thing all over again? That would be double the work, wouldn't it?
Nope, not a problem! You just have to follow the steps below to migrate data from free edition to the new full version of EXASOL. It is almost like copying your existing database entirely into the new database. Again, pretty cool, huh?
How to Run EXASOL Migration Scripts?
The script used to migrate data is already on GitHub. You can choose any database to transfer data. For almost every database, there is a script on GitHub. When I ran mine, I used the EXASOL server script found at:
https://github.com/EXASOL/database-migration/blob/master/exasol_to_exasol.sql
Paste the GitHub code into the SQL Editor and do the following changes:
Change IP address to the network address of your server
Change user to the username you use to access your server
Change password to the password for your server
Change db2schema to 'TRUE' if you are importing multiple databases. If you are just pulling in one database, change this to 'FALSE'
'%' will import all your schemas
'%' will import all your tables.

create connection myexasol_conn

to '000.000.000.000:8563'

user 'user'

identified by 'password';



execute script TEST.EXASOL_TO_EXASOL('myexasol_conn', TRUE, '%', '%');
After editing, make sure to execute the script. Wait a few seconds and you will see all the "create statements" in the output window.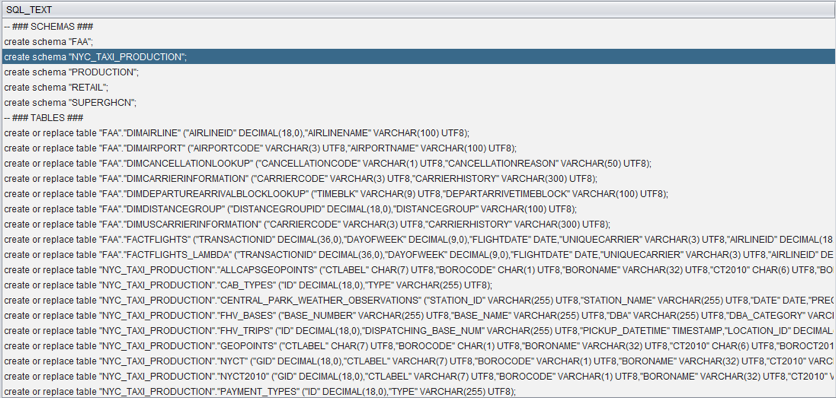 Now, copy all the statements that you see in the output window to the editor and execute them all. You may have already figured out the time it takes to create tables depends on the size of your data.
Conclusion
One of the challenges in using a new database is data migration and performance. EXASOL has the power to import billions of rows of data and offer an easy and effective method to test performance with your data. The excellent part is that you can almost migrate data from any database. You don't need to rely on performance numbers that are scattered all over the internet. Most importantly, you have the option to test EXASOL with your data at no charge before purchasing the full version.