Convenience is the focus of Tableau's 2021.4 release, with several long-sought-after features finding their way into your hands. Here, we break down the key changes and updates included in this release.
Tableau Dashboards
Copy and Paste
Now, Tableau creators can utilise the copy/paste feature. Custom formatting like colors, borders or sizing for applicable items will be carried over as well with a simple Ctrl+C, Ctrl+V combo: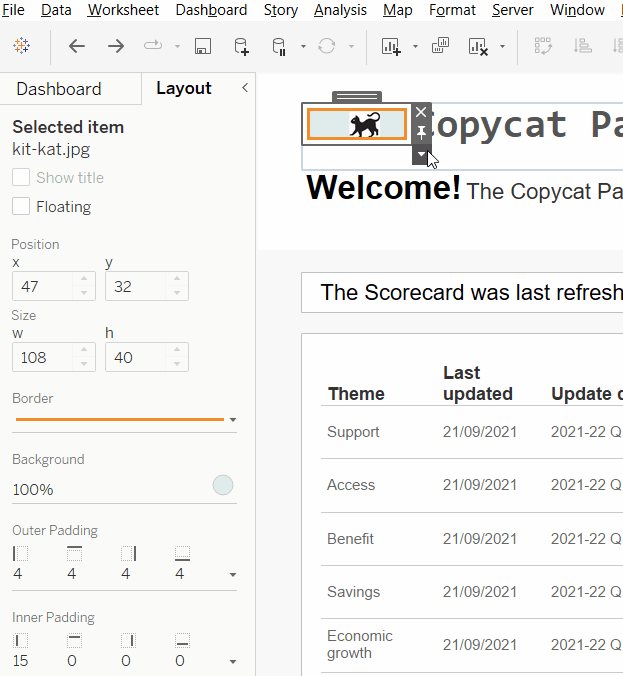 Multi-Data-Source in Map Layers
With map layers, Tableau can factor in a number of layers at the same time for analysis. Now, different data sources can be viewed and compared without needing to join, relate or blend the data. A map of the US, for example, can factor in population, popularity and other factors to provide an analysis of everything simultaneously. To go more in depth with this functionality, visit my other write-up:
Salesforce Color Palette
A new Salesforce-specific color palette is set up for more cohesive integrations. If you'd like more information, you can check out this webinar replay about embedding Salesforce and Tableau:
Tableau Server and Online
Virtual Connections and Centralised Row-Level Security (RLS)
Brand new for Tableau Server/Online, virtual connections help to embed credentials and security in a single location. Instead of managing access and credentials across tens or even hundreds of workbooks, virtual connections provide a single place to manage logins for separate data sources. You can take this a step further with centralised RLS, which can be created and managed within the virtual connection and applied to all relevant workbooks: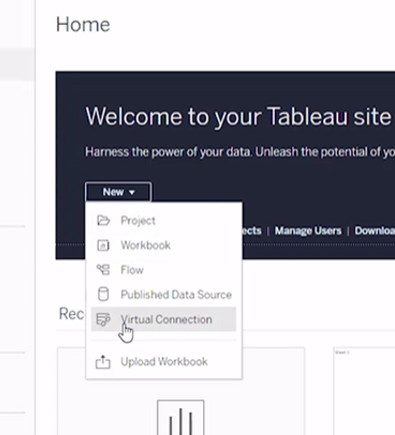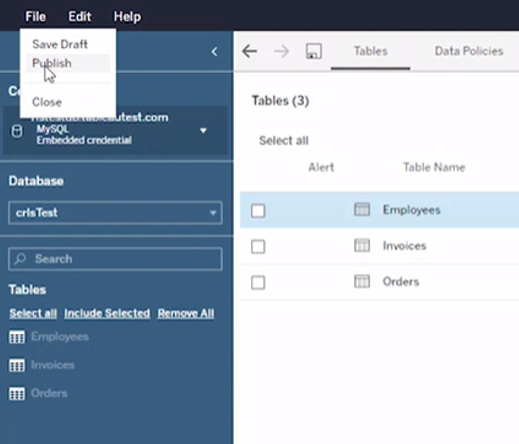 Note: Virtual connections and centralised RLS require DMAO to function.
Tableau Public
Now, interested parties can hire straight from Tableau Public. New candidates can be vetted by looking through the dashboards they've already built:
Tableau Accelerators
On the Tableau website, a new section for accelerators has been added with templates of dashboards pre-generated for common uses like sales, call-center work or insurance claims, for example. The templates come with dummy data that's easy to switch out:
Other Bits and Pieces
There have been a number of metrics improvements implemented in this release, including embedding, date ranges, comparison periods and color status indicators. On the app, there's a new section for dashboards that have been shared by others and a new section for collections of dashboards, among other changes. Additionally, there's now increased integration with Slack. The Tableau app can be installed right to Slack and projects shared directly through a post or DM:
Outside of Tableau: Data Masking in Snowflake
In addition to security features like object security, row-level security and usage audits, Snowflake offers column-level security, also known as data masking. This takes the granularity of control and security right down to the individual cell, allowing sensitive information such as annual performance (or other personal information) to be hidden based on certain conditions (such as organizational hierarchy).
The example below shows differing levels of masking between different levels of management. Notice how Rowan Bradnum can see his team's information, shown here as Kevin, but not that of his line manager, Dan:

In Conclusion
With Tableau's 2021.4 release, the features listed above and several more have been added to help give users both ease of mind and ease of use. To watch the webinar recording with even more information and features, find the video for your desired region below. If you'd like to check out future webinars with us, we'd love to see you!
Webinar Replay – US 
Webinar Replay – APAC
Webinar Replay – EMEA