We're just a few weeks away from Alteryx Inspire 2019, and we're thrilled to offer our support again this year as a Gold Sponsor. From June 10-14, thousands will flock to Nashville, Tennessee, to celebrate the groundbreaking data work accomplished in the last year and anticipate the exciting innovations sure to come in the next. Unfamiliar with Alteryx Inspire? Here's what you should know.
Alteryx Inspire 2019: You Amplified
Alteryx Inspire is the annual user conference that brings together Alteryx enthusiasts of all levels. This year, the theme is You Amplified, putting the users and their successes at the forefront of everything. You Amplified means that you—the user—are the focal point, and your wins and breakthroughs are why people continue to gather around data, champion it and push the boundaries of what's possible.
As in years past, there are tons of breakout sessions and keynote speakers prepared to inspire, engage and equip attendees with new technologies and insights to apply to their analytics practice. Alteryx experts, known as Alteryx ACEs, will also be on hand to share their expertise and support.
Where Does InterWorks Fit
Conferences are always a fun time to geek out and party down with fellow data lovers, and Alteryx Inspire is no different. We'll be there ready to learn from and network with other like-minded colleagues, so come pay our booth a visit! There will plenty of that good InterWorks swag you know and love; plus, we'll be hosting a big giveaway for a pair of Bose noise-canceling headphones so you can tune out when it's time to drill down into your data.
Plus, our very own Michael Treadwell will be returning to the conference and leading a session on workflow migrations, Movin' and Groovin': The Migratory Patterns of the Common Workflow, so be sure to jump into his session between visiting all the amazing booths available. You can find a full agenda here to make the most of your time at this year's conference.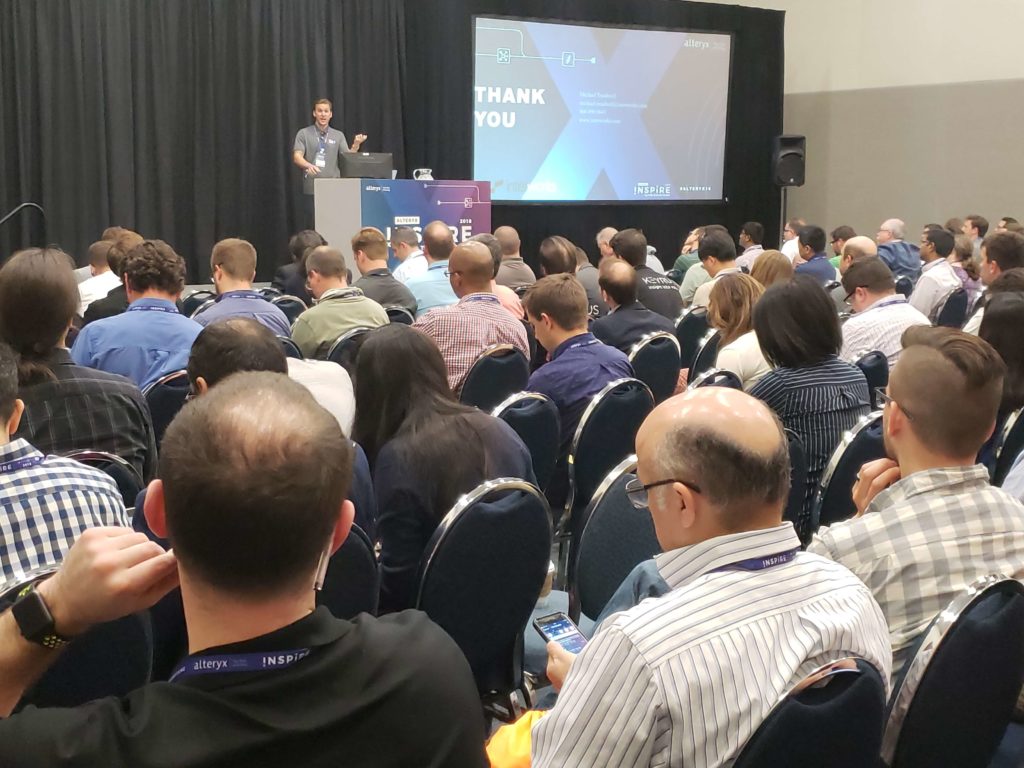 Above: Michael Treadwell leading a breakout session on the ACE track at last year's conference. 
Don't Miss Your Opportunity!
This is just a small taste of what you can expect at Alteryx Inspire this year, and we're pumped to take it all in. It's not too late to register and save your spot at this one-of-a-kind conference. We can't wait to get there and hear from industry leaders, rub elbows with analysts doing work in the trenches and meet you and be inspired. See you there!