InterWorks was recently recognized as one of the "Best Places to Work in Oklahoma" once again! We are thrilled to receive this recognition and are even more excited to have a company and culture that fosters and cultivates excellence for both our employees and our clients. This year, we snagged the #14 spot on the list.
See the full list of winners here.
What It Takes to Be the Best
Every year, the Best Companies Group partners with multiple organizations to recognize the "Best Places to Work in Oklahoma." This process is comprised of two primary components: the first is an assessment of employer benefits and policies, and the second is a survey completed by employees. The BCG considers employee engagement in company processes, as well as employee fulfillment and satisfaction. The results from both of these two components are evaluated when finalizing the list of winners.
Always Working to Improve
Here at InterWorks, we pride ourselves on our unique culture. Our team is always learning and growing so that we can continue to provide the best IT and data solutions for our clients. Our pursuit of excellence, our desire to always keep improving and our relational approach to work are the guiding principles behind our efforts. This is what you've come to expect from us here, so we will always keep pushing ourselves to stay on the cutting edge of technology, service and authenticity.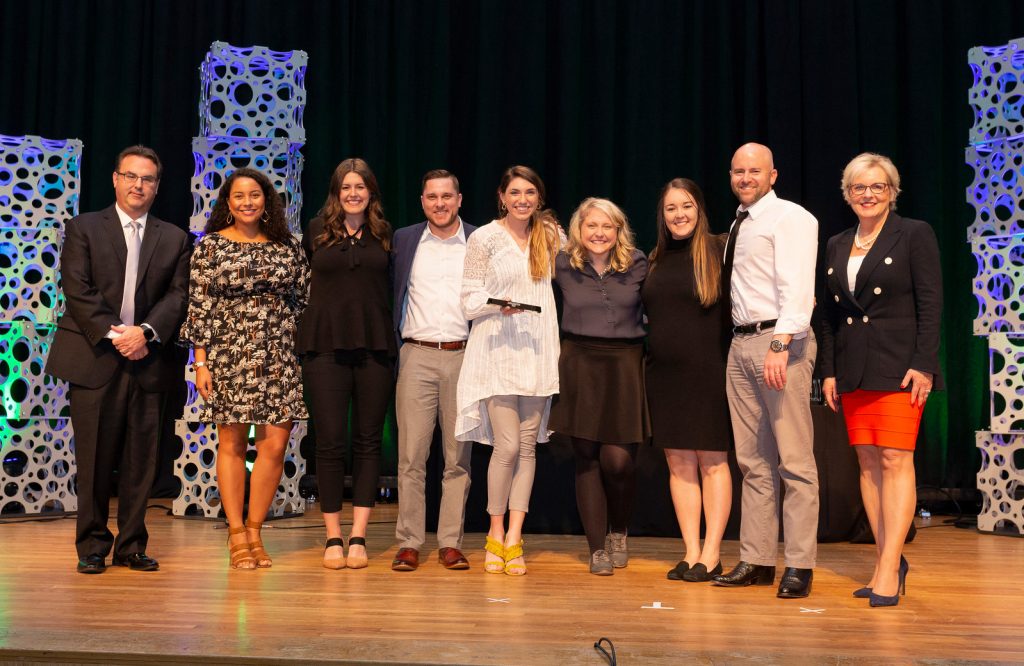 Above: Some of the InterWorks team at the "Best Places to Work in Oklahoma" awards ceremony
Our people are what make our company such a great place, and we plan to keep employing the best of the best in order to provide the greatest possible solutions for our clients.
To get to know the amazing individuals in our organization, head over to our Meet the Team page.