Since inception, InterWorks has been, at heart, a services organization. Our core desire is for our customers to think of us as partners, trusted advisors, and allies in carrying out their mission. That is, at the end of the day, our own mission. So, we get pretty excited when it's time to talk about new ways that we'll deliver services to our customers.
Today, we are introducing KeepWatch for Tableau Cloud by InterWorks, a managed service offering that provides end-to-end monitoring and management of your Tableau Cloud. Let's dive into all the details.

What Is KeepWatch for Tableau Cloud?
KeepWatch for Tableau Cloud combines the expertise and dedication of multiple globally staffed teams at InterWorks to provide comprehensive administration for our customers' Tableau Cloud sites. We aim to provide mission critical support to your organization's Tableau Cloud deployment so you can focus on actually using it instead of worrying about how it's configured, secured or extended.
Our approach to Tableau Cloud support takes many cues from the model we've taken with the hundreds of customers we've migrated from Microsoft Exchange to Microsoft 365. Getting rid of server infrastructure didn't reduce the complexity of those customers' administrative needs, and when they needed a partner who could focus less on server outages and more on executing well in SaaS, we had already stepped up to the plate.
For nearly a decade, our ServerCare by InterWorks team has provided Tableau Server customers all around the world with mission-critical infrastructure support. Now that team is ready to serve customers who have transitioned to Tableau Cloud with the same guiding principles and SLA-backed support that have kept their environments secure, reliable and performant all these years.
What Does 'Mission Critical' Mean Here?
When we refer to an internal or customer system at InterWorks as mission critical, what we mean is that the organization depends on it for its core function (the execution of its mission). Providing mission critical support in our context means that we quite literally assume the business would fail if that system is compromised or unavailable for an extended period of time, and we work backwards from that assumption as we wrap support and services around it.
That context evolves depending on the application or system we are talking about, how it is architected and so on. In the context of Tableau Cloud, we assume that the solution must be secured end to end, that administrative support must be available for it 24x7x365, and that its discrete components are configured and deployed according to established best practices.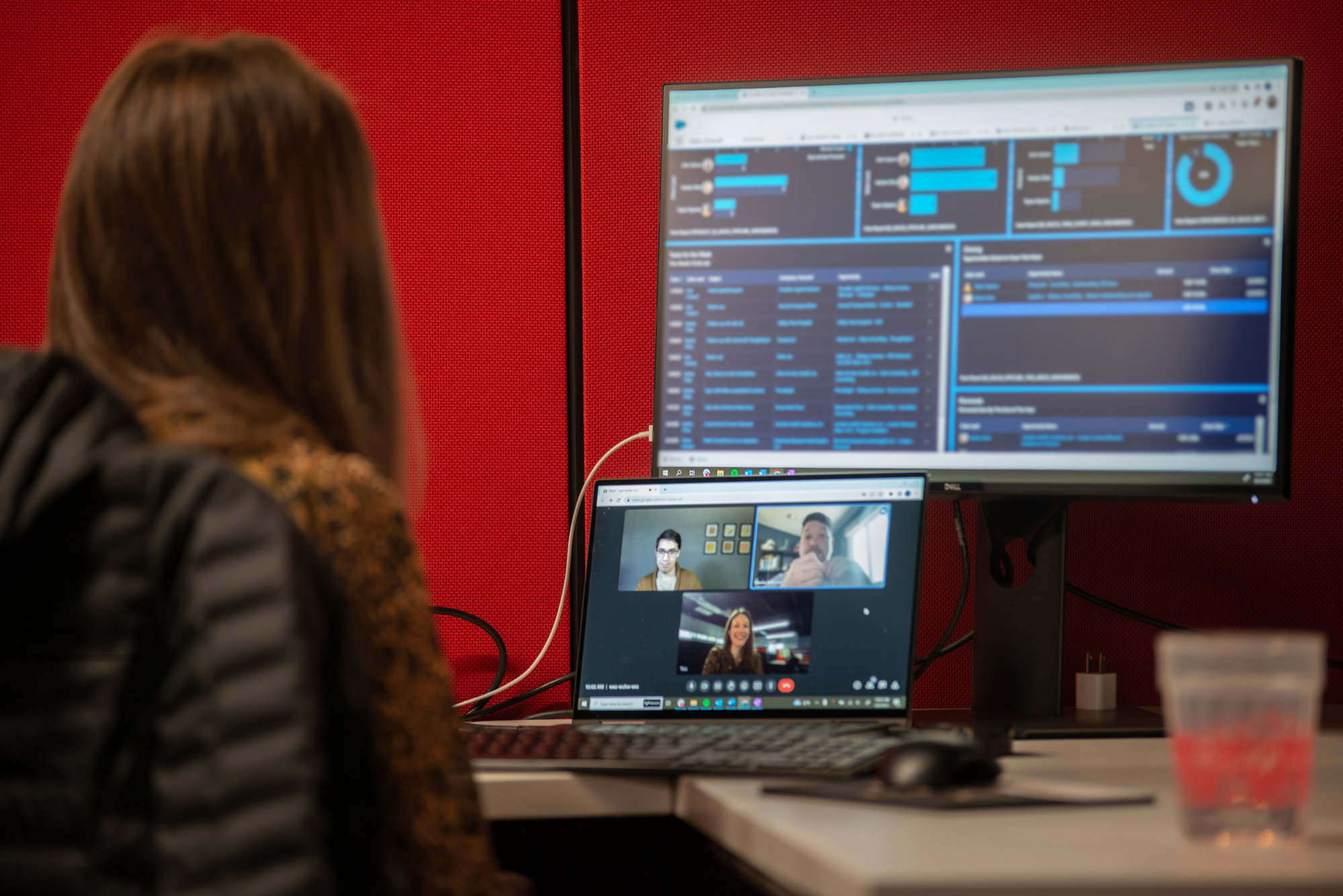 What Does KeepWatch for Tableau Cloud Do?
KeepWatch for Tableau Cloud customers enjoy several key benefits:
Within your Tableau Cloud site, we will support your authentication paradigm (including SAML and SSO configurations) and ensure that it meets the functionality requirements of your organization while being configured as securely as possible.
We will support your data connections and third-party integrations, and we will also conduct periodic reviews of your deployment to make sure it (and we) are meeting your needs today while planning for what you'll need tomorrow.
If you have Tableau Bridge requirements within your organization, we will help you ensure that it is deployed according to best practices on dedicated instances. We'll also provide holistic lifecycle management for that Tableau Bridge deployment for the duration of our engagement, including continuous monitoring, managed upgrades and platform support.
KeepWatch for Tableau Cloud might make sense for you whether you need an on-call partner for emergencies, periodic guidance from application experts or if you just find the day-to-day administration of Tableau Cloud to be a distraction from other organizational priorities. We'll be your advisor, copilot and administrator all at once. Tableau Cloud may be your chosen analytics platform, but we will make it our responsibility.
How Can I Learn More About KeepWatch for Tableau Cloud?
If you are already working with us in other capacities, you can contact your InterWorks representative or consultant to begin a dialog about KeepWatch for Tableau Cloud. Otherwise, feel free to contact us directly and we will get someone in touch with you!
Regardless of how you initially connect with the KeepWatch for Tableau Cloud team, our first step will be to assess your current footprint in Tableau Cloud, how you are using the platform today and what your plans are for it tomorrow. We will talk through our service model with you and the different options you have in contracting with us. If you feel that KeepWatch for Tableau Cloud is a fit and decide to proceed, our dedicated onboarding team has streamlined processes to bring our team into your environment relatively quickly.