VDI

Virtual desktop infrastructure enables organizations to host multiple desktops from a central server environment using virtualization software. In other words, VDI greatly improves accessibility, flexibility and productivity for your users, no matter where they're located. Being able to centrally manage your machines across your organization also has big benefits from an IT administration standpoint. Scoping, implementing and supporting VDI infrastructure can feel intimidating, but InterWorks can guide you every step of the way, or manage all of your VDI for you.
Full-Spectrum VDI Expertise

The events of recent years have created a mad dash for organizations to deploy VDI to support their users. VDI, especially with VMware, is an exceptionally strong area for the InterWorks team, and we've helped organizations of all size across numerous industries through every aspect of VDI, from solution architecture and implementation to continued support and maintenance. Even if you have the resources and just need some extra oversight, we're happy to help.
Managed VDI Services

There are many organizations that see the value in VDI, but maybe they don't have enough resources or the right skillsets to manage them at scale. The IT world is a wide one, and virtualization expertise is a niche all its own. If your organization falls in this category, or you simply want to offload all VDI responsibilities to a trusted and talented team, we'd love to provide VDI as part of a managed service package. We'll take care of all the work while your users reap the benefits.
Need to chat with a cloud expert?
VDI Partner
By working with the best VDI partner in the industry, our IT Services group is knowledgeable on all aspects of modern and legacy technology.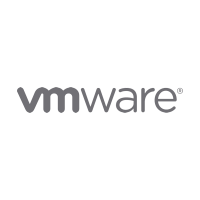 Related Case Studies