Often, the focus of forward-thinking tech blogs is on what revolutionary solutions are on the horizon. This new platform will forever change X. This new tool will streamline the way you do Y. There's nothing wrong with that—in fact, we have just the blog for you if that's more your speed. But what gets lost in the mix is how the people using those solutions will effect change. What skills, attitudes and characteristics will set the tone for a new year, nay, a new decade?
We turned to a few folks at InterWorks to get their take on the evolving world of tech talent and what it means to InterWorks, and your organization, for the near future. These are their insights.
Q: What do you think are some common traits of people who do well at InterWorks? How has this changed since InterWorks began, or has it?
A: If you look at the bullet list of nearly any employer, you'd find a common baseline of what they hope for out of anyone on their team. Descriptors like honest, punctual, great communicator, hardworking would probably make any list. The two things we look for that are perhaps less than traditional include:
Passion – When people are applying here for a particular role, we look for clues and signs that they are personally passionate about what they'll be doing here.
Kind to others – We want people who go out of their way to be kind and help others, even when nobody is watching. It's part of our culture and servant leadership mentality. We are here to help others, whether it's our clients, each other or our community.
Kelsey Lee – Recruiting Coordinator
Q: When you evaluate a candidate for a tech role, what types of skills or experiences catch your attention?
A: If it is a less experienced candidate, I always look for a variety of experiences in college, at tech school or in life. I'm looking for an exposure to or a pattern of problem solving, self-motivation, adaptability, organization, positive attitude skills or attributes. All of these are transferable skills that we look for from a cultural standpoint, no matter what the role is.
Additionally, some other skills that are valuable. The ability to build relationships and trust is huge, specifically as a trusted advisor to clients and fellow employees. Versatility regarding technical knowledge is also critical. There's no need to know everything about everything; it's more about knowing enough to find a pathway to a resolution/solution or being able to find relevant resources to that end. Finally, the ability to look and think on big picture items, rather than only looking at the specific items in front of oneself, is something we notice.
As far as matching specific skills with specific roles, here are a few examples from some of our most common job openings:
Analytics Consultant: Data analysis/management, problem solving, communication, multitasking, Tableau and Power BI
Data Engineer: Problem solving, communication, business understanding, organized and presentable, experience with or the ability to quickly learn technical data concepts, SQL, Python, ETL, Snowflake, AWS, data pipeline building.
IT Systems Engineer: Networking (IT, not social), coding languages, problem solving, communication process improvement, A+ certification.

Above: Our ANZ team at the 2019 InterWorks Company Summit
Q: How does hiring for technical roles differ in a place like Australia compared to the U.S.? Do you look for different characteristics, or are some things just universal?
A: Every market presents its own unique challenges and opportunities. In Australia, we have a very strong economy with a lot of opportunity for analytics and data people, but we have fewer people in the country than in the state of Texas. It's a severe case of supply and demand. So, finding the types of team members that exemplify our standards of excellence and commitment was one of the primary challenges that we had to overcome when we started in this region. Even so, each year that we've been in full operation here in Australia, we've doubled. From one (myself), to three to eight. Now, in 2020, we plan on doubling again.
Our recruiting process has been very collaborative. The initiative is led by our U.S.-based recruiting team and managed tactically at the ground level by our team leads here in Australia. It's incumbent upon us in Australia to build personal networks and get involved in the data / Tableau communities, so we can refer great people to our hiring pipeline directly vs. a wait-and-see approach. In addition, InterWorks has always enjoyed close relationships with all of our partners. Great recommendations often come from our friends at Tableau, Snowflake, Alteryx and the rest.
Korbin Bauer – Account Executive Intern
Q: As someone who is on the verge of graduating college, what are some of the things that you and your peers are looking for in a career?
A: One of the most important things to me when looking for a future career is seeking a place that I can call my home away from home. If we are expected to work about half of our lives, why shouldn't we able to do it with people we love to work with, as well as continue the mission of a company that wants me to succeed? No college student is excited to get out of school and move away from their friends, but a company with a great culture and people sure makes that life change much easier.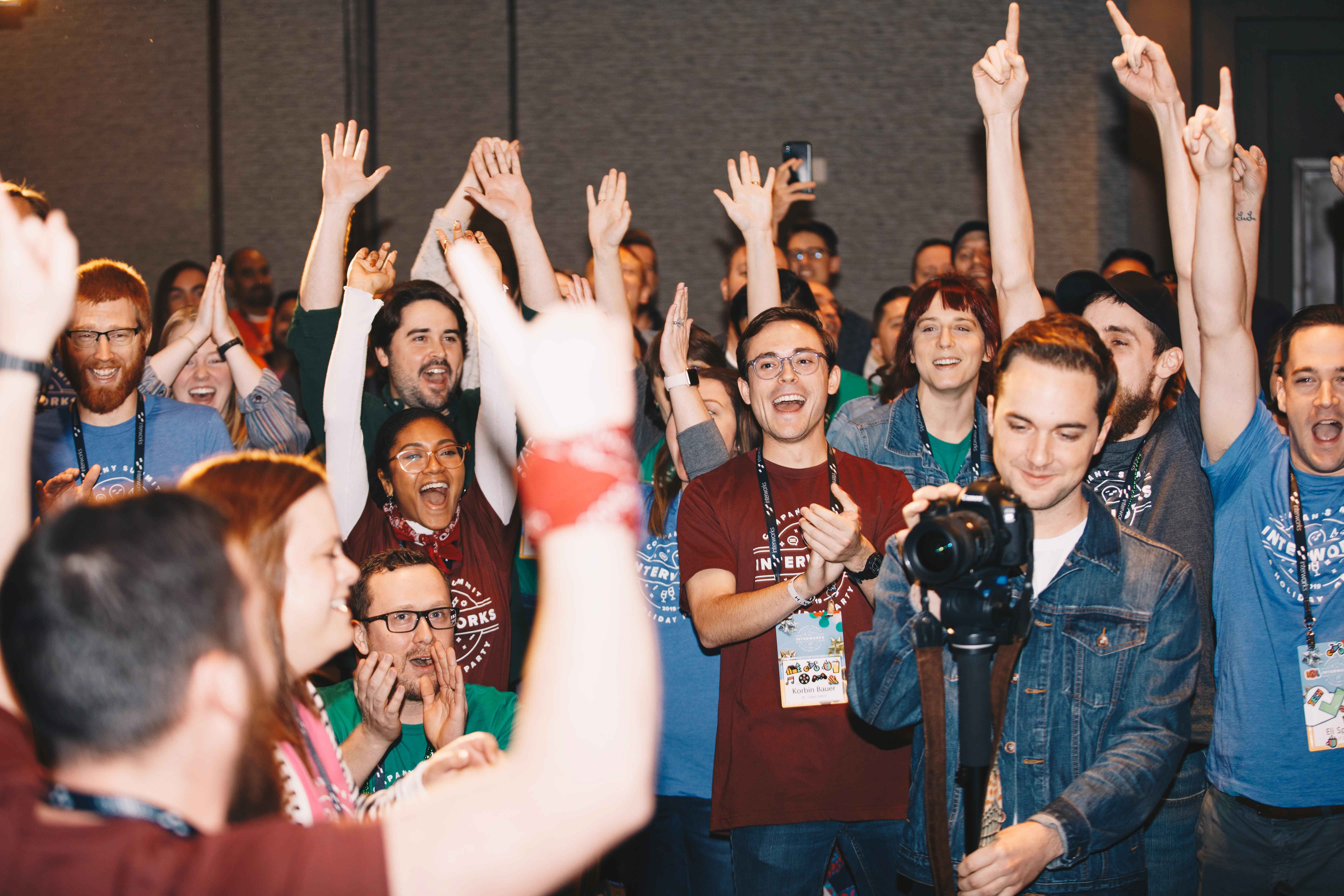 Above: A brain break of games at the 2019 InterWorks Company Summit 
Get a Fresh Start at InterWorks!
Perhaps you found yourself nodding your head to all the thoughts shared above. If so, we encourage you to consider starting a fresh new career in IT and data at InterWorks. We're always looking for exceptional new talent to join our team, and we're confident that you'll love it here. All that's left now is for you to check out our open jobs on our Careers page. Hope to see you soon!